Tweets started at 18:00 MEZ (16:00 UTC) at 10 Tweets per minute and rose to 30 Tweets per minute.
#StracheVideo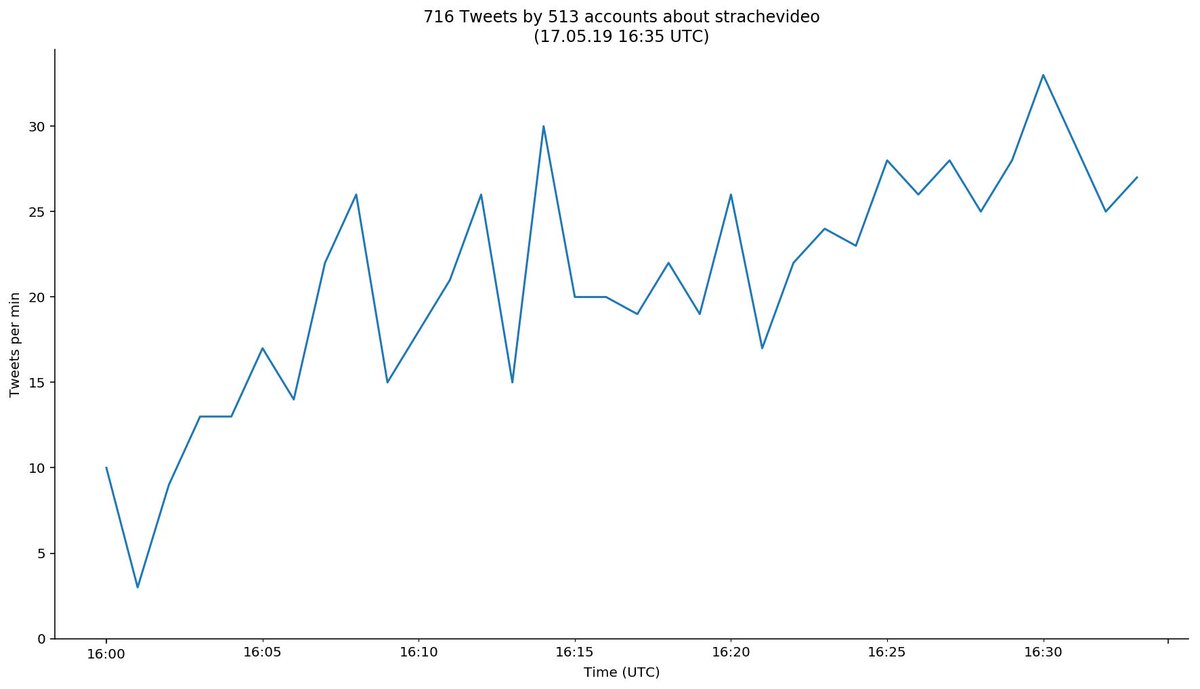 @_xxyy
When Europe went to sleep, the Tweet frequency went down, but on Saturday morning it surpassed yesterdays peak and is still increasing. Currently 140 Tweets/min.
I am tracking more terms now.
#StracheVideo
still most popular with 18 826 mentions. Followed by Strache with 6 214.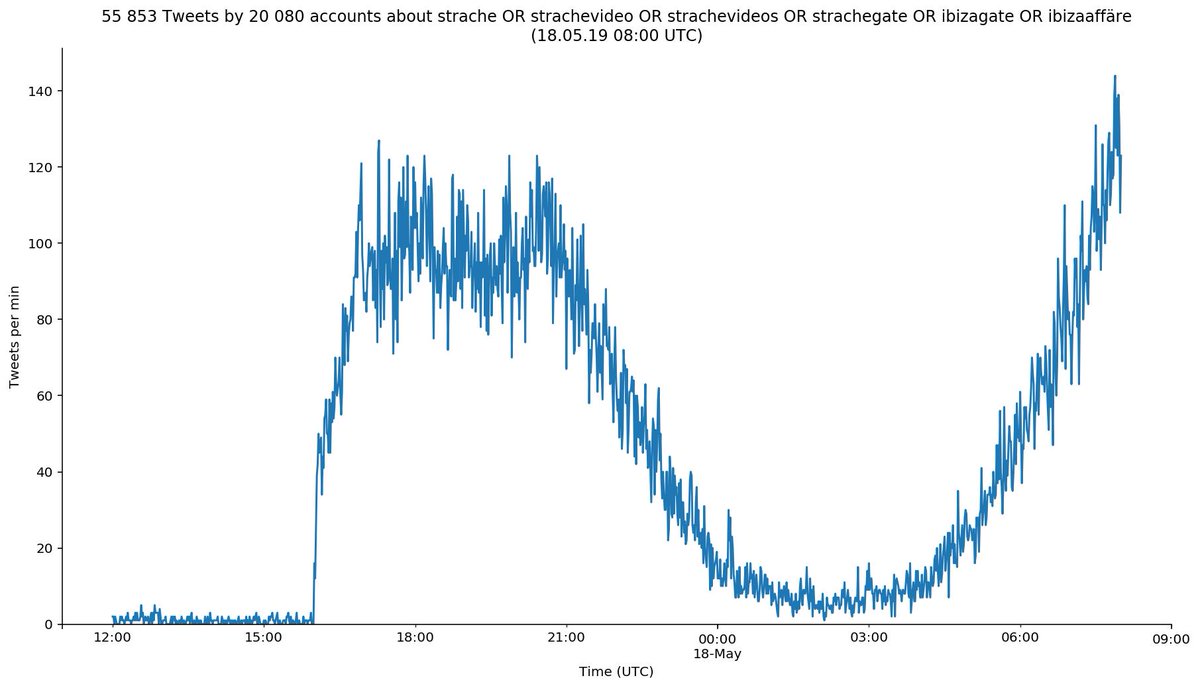 @_xxyy
@Fingolas
Retweet-network. Color by acc language (yellow German, blue English, red French, orange Dutch, green Italian). Size by retweeting accounts. Position by ForceAtlas2 (Stronger Gravity, 0,05).
At top is a small group defending Strache, at bottom international accounts.
#stachevideo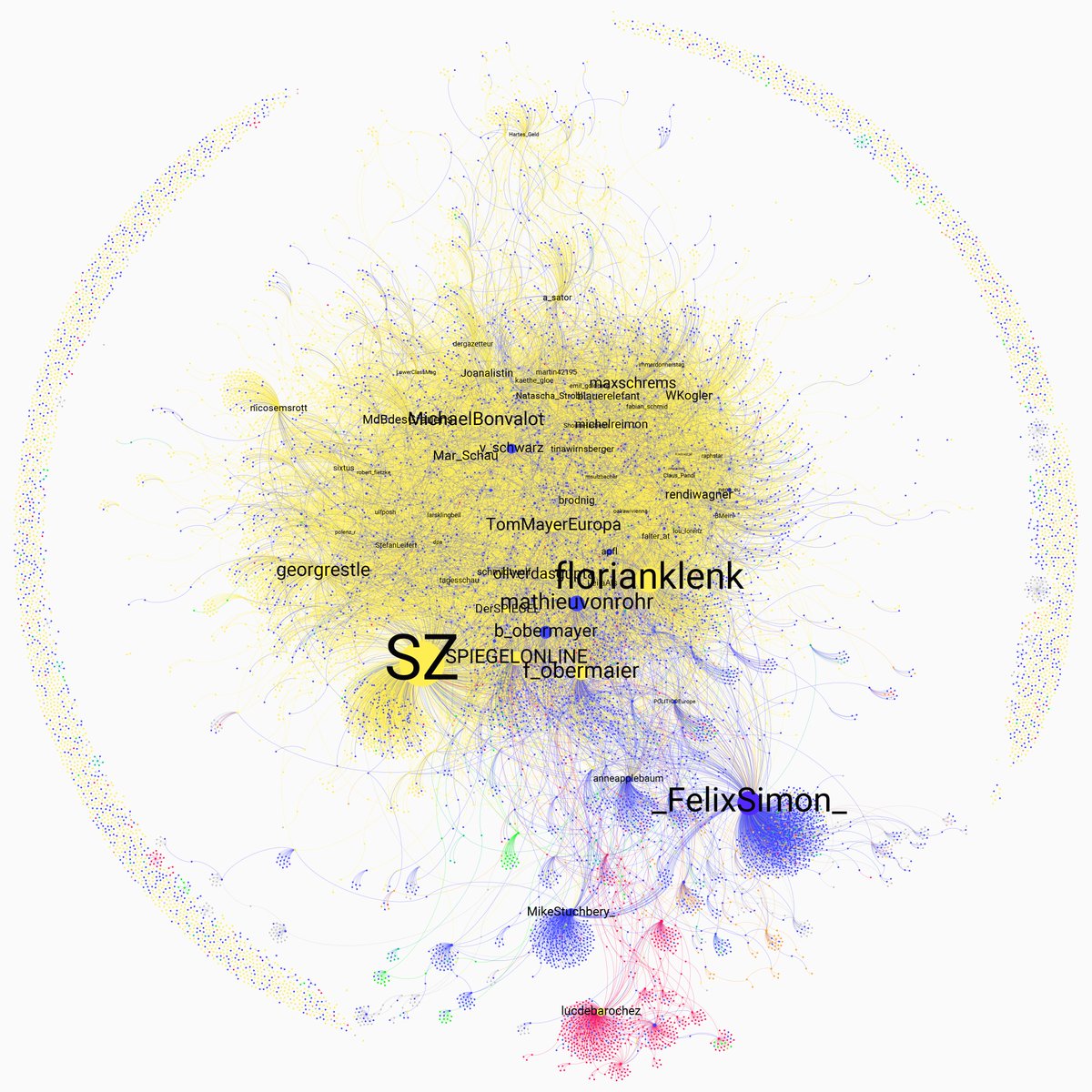 @_xxyy
@Fingolas
When Strache announced his resignation as vice chancellor on TV, Tweet frequency exploded to 450 per minute.
#StracheVideo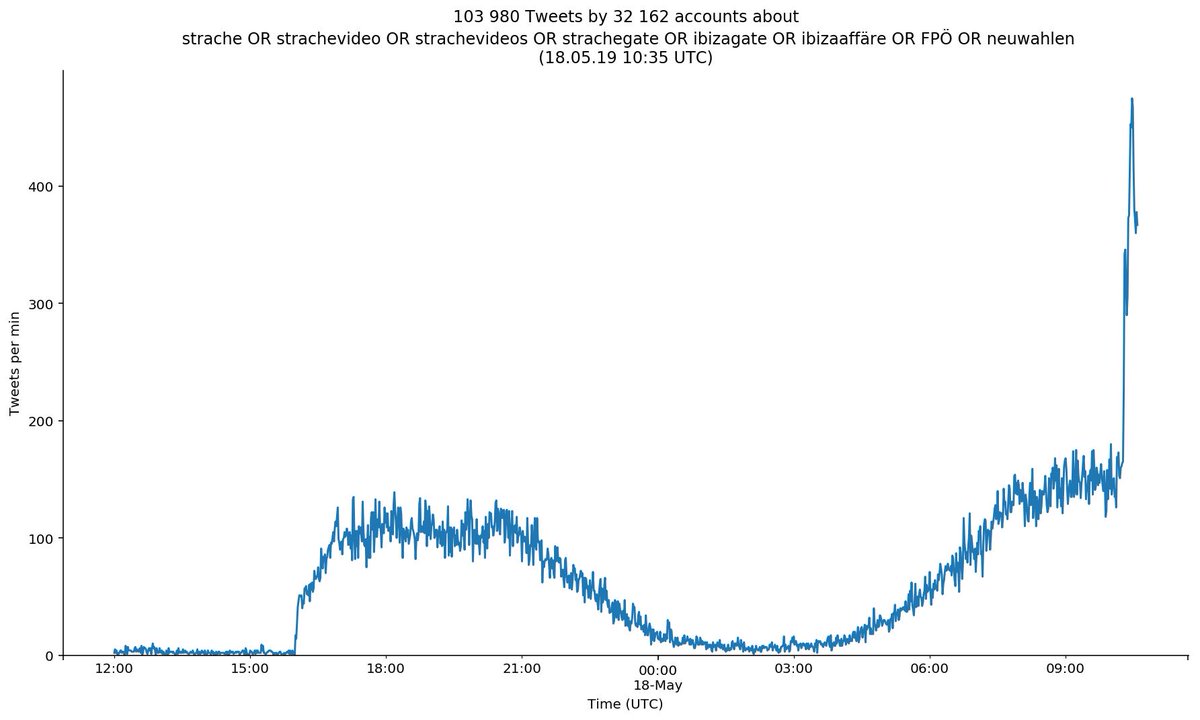 @_xxyy
@Fingolas
48 hours of
#strachevideo
on Twitter. Times in GMT.
- Volume increased on Friday evening when
@SZ
,
@SPIEGELONLINE
and
@falter_at
released relevant parts of the video
- Massive peak on Saturday when Strache announced his resignation
- Second peak when Kurz announced snap elections