His son said that when the
#NRC
official took his biometrics, Ashrab was extremely worried this meant that he has "become a foreigner". The citizenship of his 2 sons and daughter depends on his own.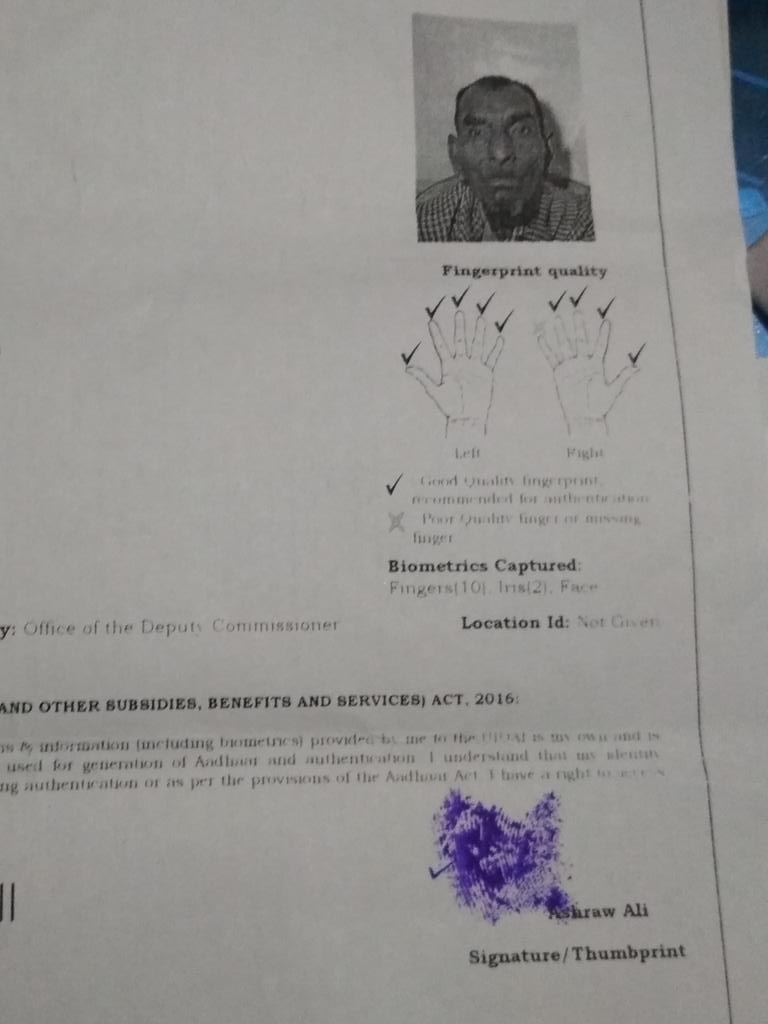 The postmortem report is not out yet, but 2 women from the village said they saw Ashrab fallen near a primary school last evening. A local reporter for News18, Abdul Kalam Azad, shot this video of the purple "furadan", a sort of pesticide, near Ashrab's body
Ashrab's daughter Asiya wails at the funeral. In Bengali, she is chanting repeatedly that she wishes her Baba had never gone to the
#NRC
hearing.
The citizens register presented hope for
#Assam
in 2015, to end anti-foreigner anxiety & suspicion, but it's been harrowing for many
It's usually not easy to draw causality from a string of events to a suicide. Ashrab was 93, frail, didn't leave a note, post mortem report's not out. In the past, ppl have exaggerated
#NRC
suicides. But I met this family, saw documents b4 too many vested interests got involved