Modi Ji visited my state
#Kerala
on Jun 7th. 😊His visit to
#Guruvayoor
temple hs brought another one of d temples frm Kerala to d limelight. Did u knw that d temple is atleast 5000 yrs old n that d statue of deity ws brought in frm
#Dwarka
, jst b4 it submerged under d sea? 😃1/n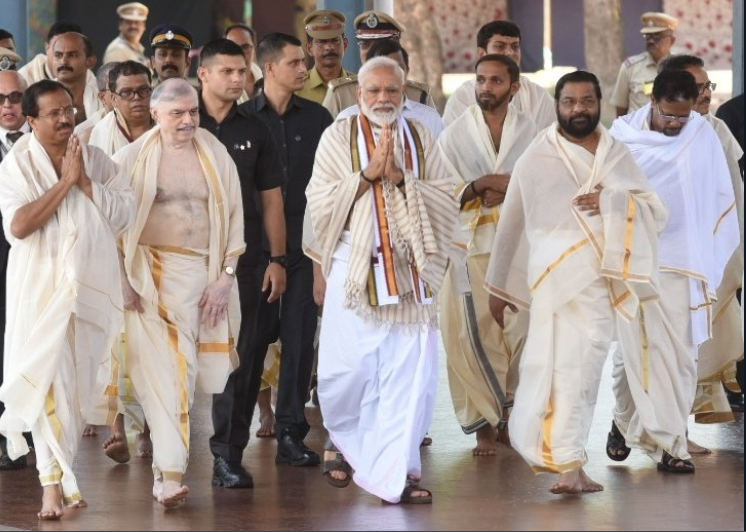 3/n
#Guruvayoor
temple is the 5th largest temple in India (going by the no. of devotees visiting the temple every year). At the temple, Modi ji used the digital payments method to donate Rs 39,421. Gr8 way of promoting digital India!
4/n
Idol of d deity ws gifted by Brahma to Krishna,who later instructed 2 devas--Brihaspati(also called the Guru) n Vayu dev,to install d idol in Kerala. Thats why d temple is called Guru-Vayur ( Guruvayoor). So u see, Northern n southern divide dint exist in ancient India. 😊
6/n
Guruvayoor temple links 3 oldest places across Indian subcontinent. 1⃣Banaras- Modi's constituency, also d OLDEST inhabited city in d world,which undr unfortunate circumstances hd to b attacked by Lord
#Krishna
. Its aftr this attack that Krishna created Dwarka.