I love
#ModelMob
.
It's a *thing.
Gigi + Bella Hadid's
daddy is a baddy.
Mohamed Hadid
had "personal relationships"
w # of LA Dept of Bldng + Safety inspectors
assigned to the Bel Air property.
Hadid was constantly changing plans 4 the house:
"I have never encountered another developer
who made significant changes
2 the exterior envelope
or the structure
on the fly."
This rpt contrasts depo
Linch gave 2018,
where answers
were favorable 4 Hadid.

At the time, Linch said he
"minimized [Hadid's] role
in construction of
901 Strada Vecchia
even tho [Hadid]
was very hands on."

Hadid has already been thru
criminal case involving house.
10-26-18
*Receiving 'items of value'
Sp investigator Randolph Osborne said
city probe had turned up evidence +
turned over info 2 FBI
bc he believed
"there was a crime potentially committed."
latimes.com/local/lanow/la…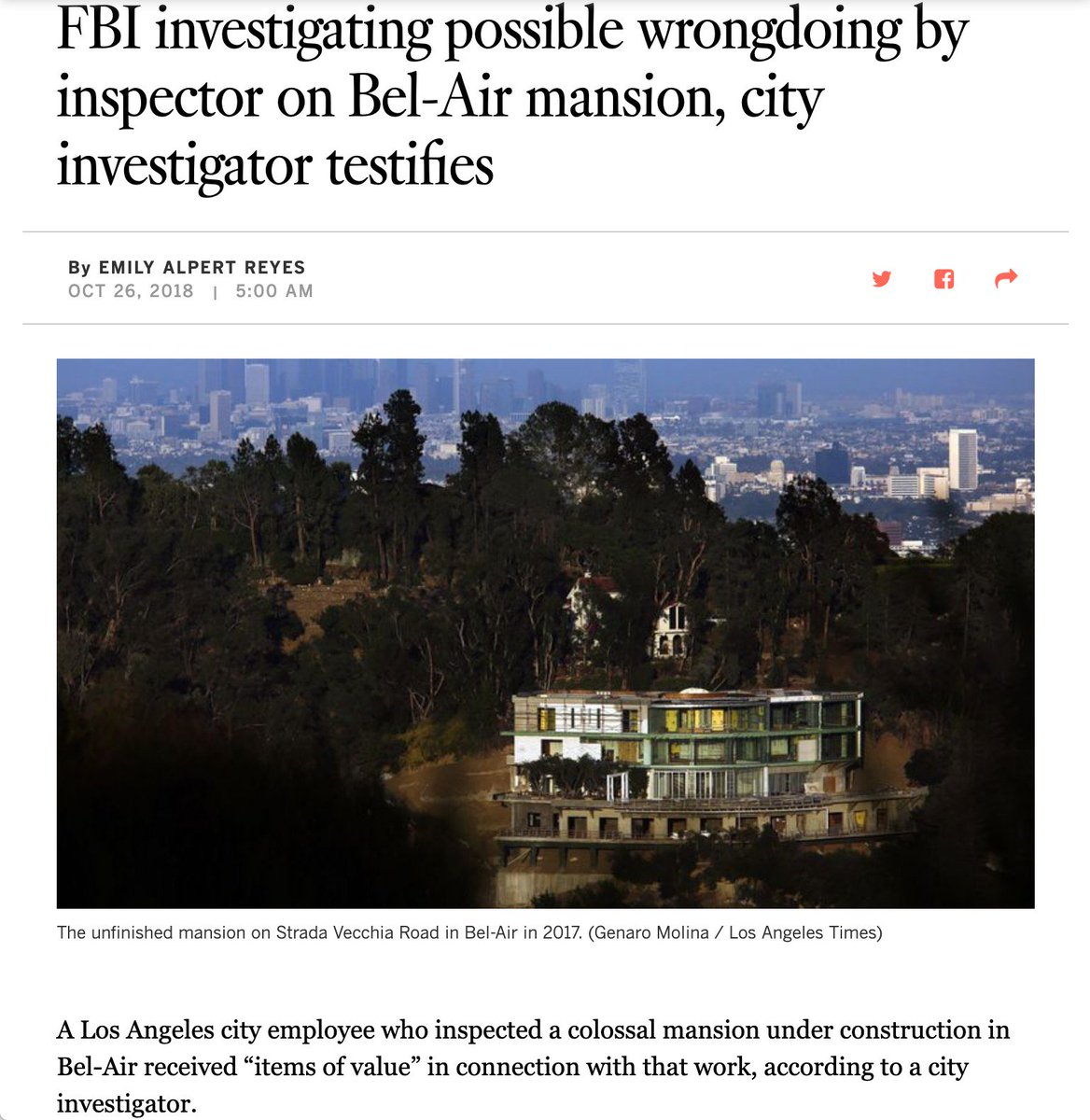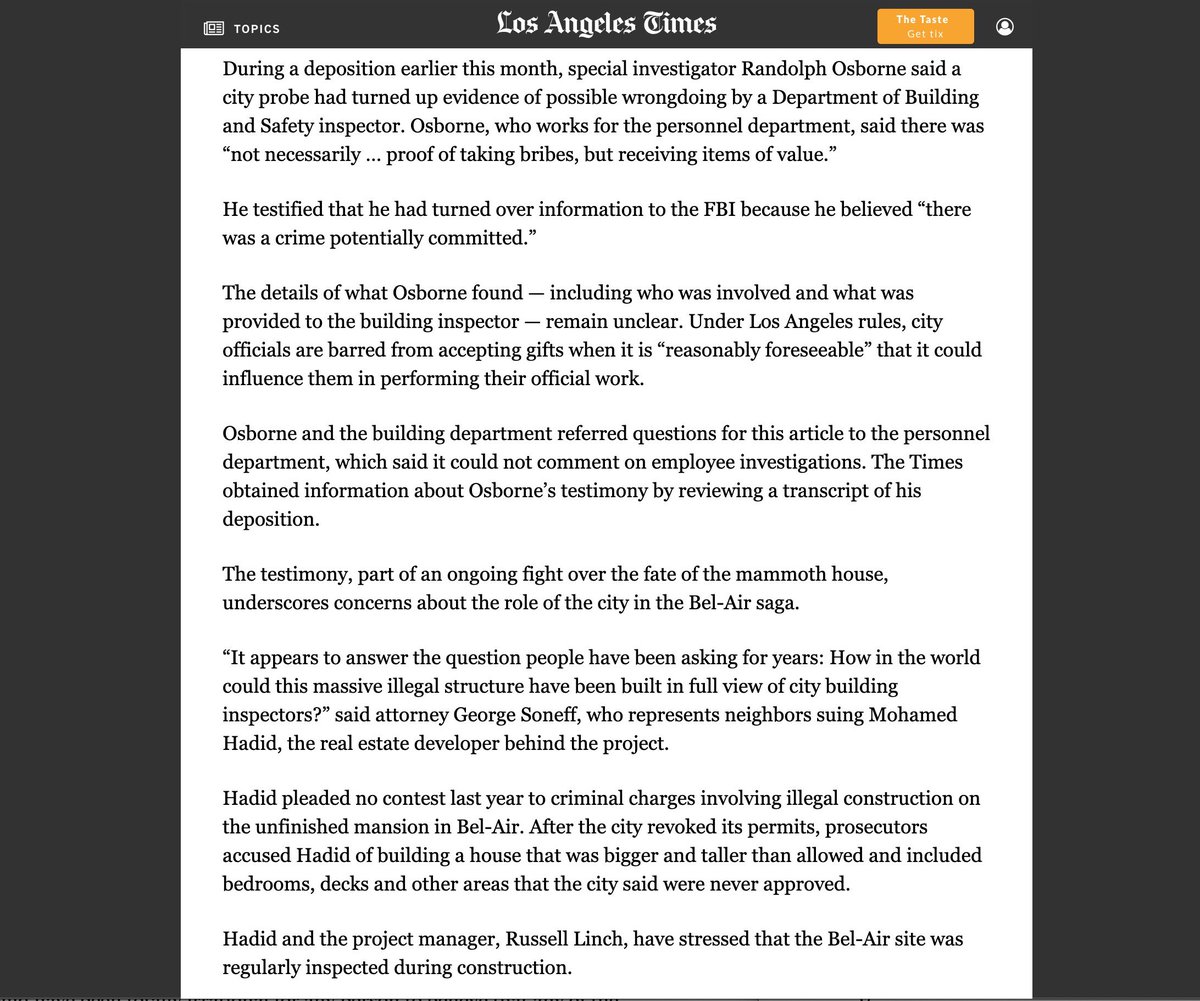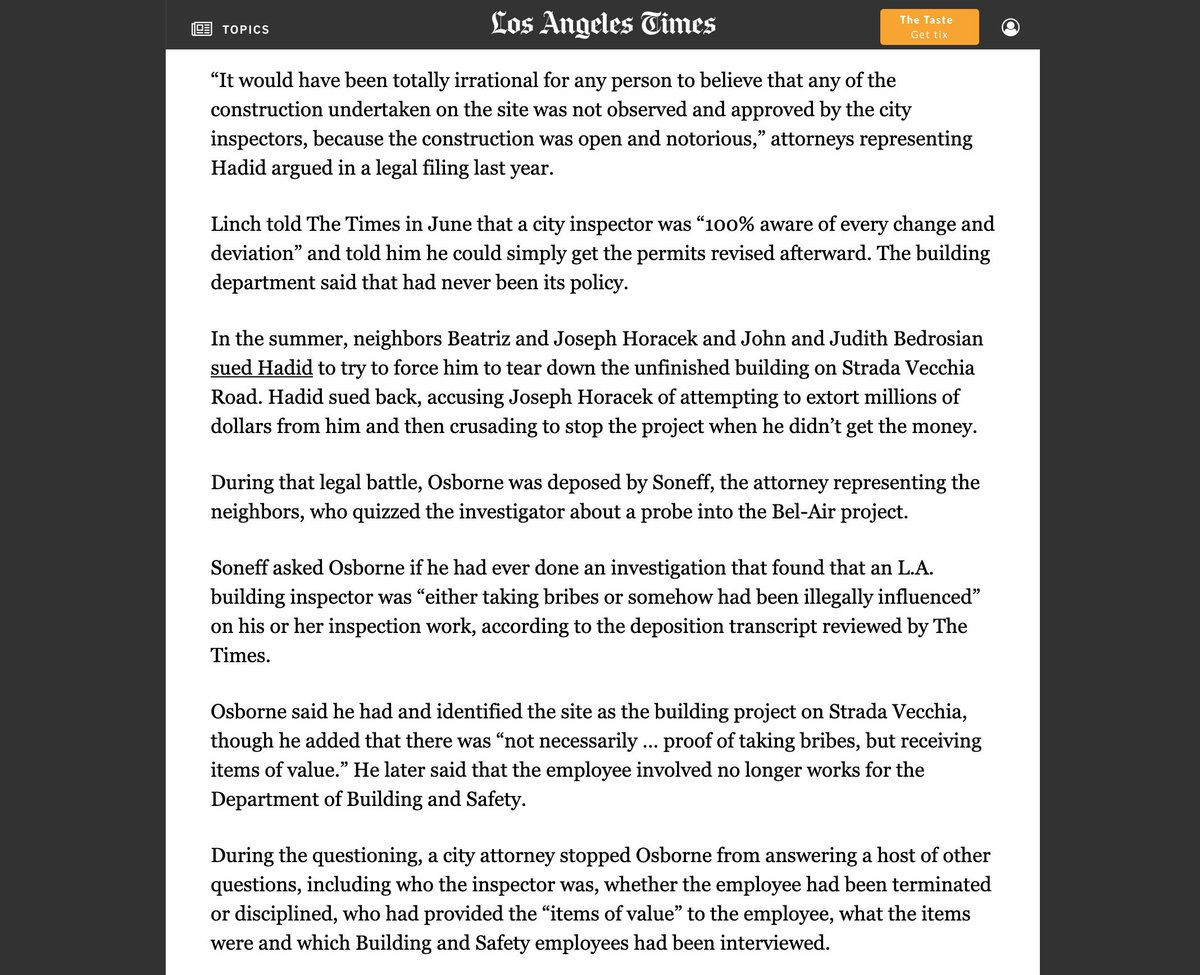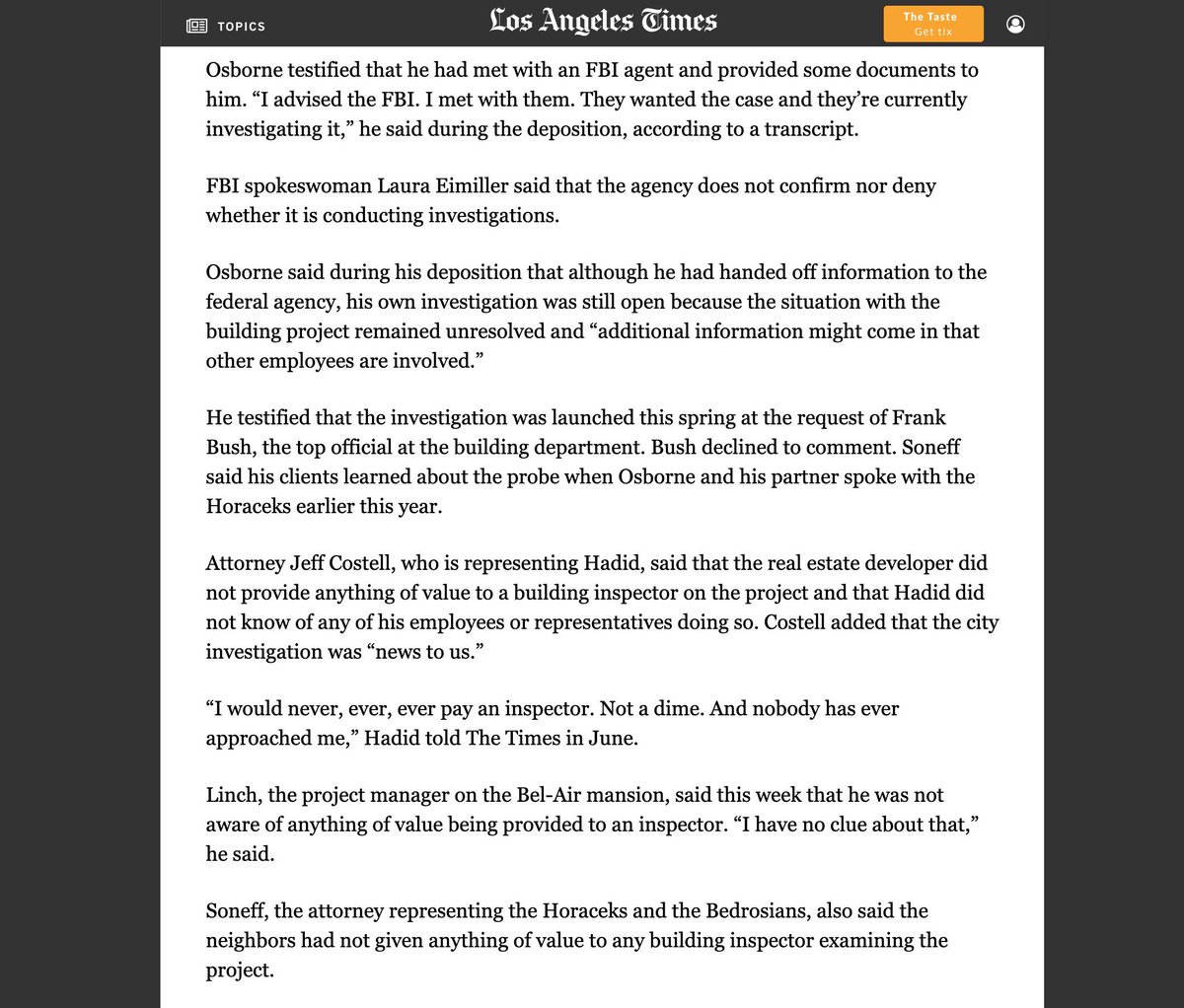 Here R a few more stories on this House of Horrors.
6-20-17
Developer Mohamed Hadid sentenced 4 unpermitted Bel Air megamansion
Hadid will have to pay fines, perform community service, and serve probation
la.curbed.com/2017/7/20/1600…
But have I told u the 1 about
the dead Turkish ship builder?
Yeah. Heart attacks really suqq.
Be back 2 pick ya up later!
Toot-Toot!
Michael Kors

Gigi Hadid
a-muse-ingly-mob

Hiya Michael.

Got any mobby investor friends?

Mob? Fashion? Models? Designers?

No. Whayyy.