"On or about Oct 3, 2016, STONE wrote to *a supporter* involved with the Trump Campaign: Spoke to my friend in London last night. The payload is coming."

'A supporter' is ERIK PRINCE.

Erik Prince was chatting with Stone about Assange and Wikileaks email dumps in Oct 2016.
Minutes into their opening statement, prosecutors linked the charges against Stone directly to Trump, citing phone records that showed the two talking at key moments.
"Roger Stone lied to Congress because the truth looked bad for Donald Trump."
#Maddow
wapo.st/2NLG5Uj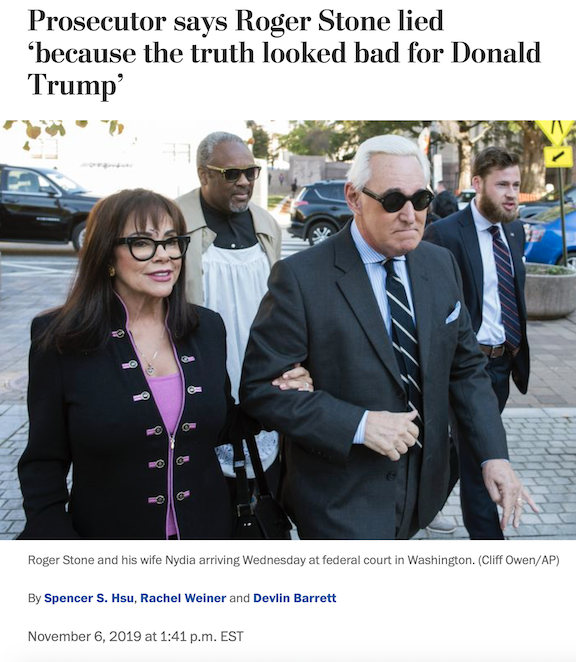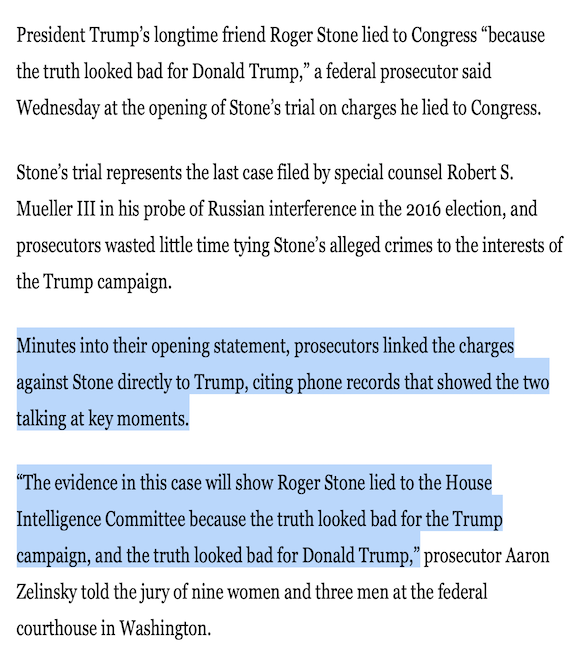 "Amazingly, most of the evidence in [Roger Stone's] case is in the written record — it's emails and text messages showing what really happened. If those records had come out the truth would have been exposed."
But. His. Emails. Oh, the irony.
#Maddow
@DavidCornDC
@dfriedman33
Stone told the House Intel Cmte he didn't ask his intermediary to get anything from WikiLeaks. That was a lie.
"Please ask Assange for any State or HRC e-mail from Aug 10-30––particularly on Aug 20, 2011," Stone wrote to Randy Credico on Sep 18, 2016.
@DavidCornDC
@dfriedman33
NEW: "Trump was more personally involved in his campaign's effort to obtain Democratic emails stolen by Russian operatives in 2016 than was previously known, phone records introduced in federal court on Wednesday suggested."
#Maddow
nyti.ms/2PSTBZ3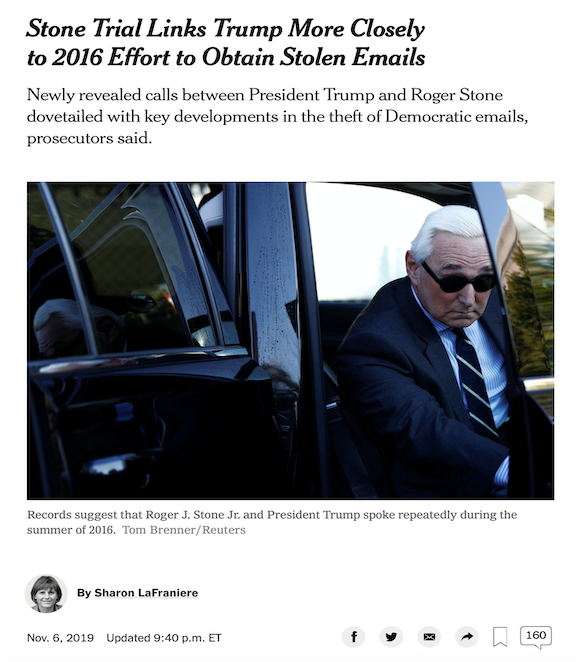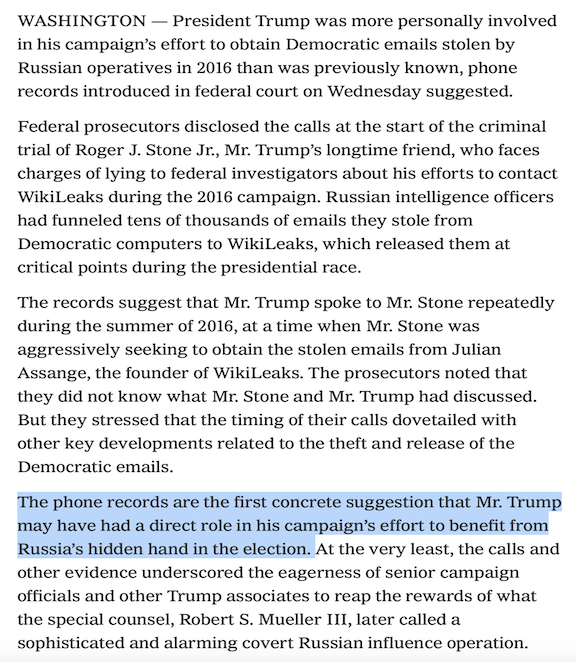 @DavidCornDC
@dfriedman33
The phone record of repeated calls between Trump and Stone – which were not described in the Mueller report – are the first concrete suggestion that Trump may have had a direct role in his campaign's effort to benefit from Russia's election help.
#Maddow