2/
Mac IE 5 was first unveiled by Steve Jobs during his Macworld San Francisco keynote address on January 5th, 2000. Here's a link to a YouTube video of that part of the keynote. Be sure to come back to this thread for the backstory:
3/
This release was important for Microsoft, Apple, and the web community. For Microsoft, IE 5 demonstrated their "commitment" to their lucrative Office for Mac customers, gave them an edge in the browser wars, and was meant to take some of wind out of the DOJ's anti-trust case.
4/
Apple had to bundle IE with every Mac and obviously wanted it to be great. They were desperate for developers to commit to their fledgling Rhapsody OS (Mac OS X) and to demonstrate that their Carbon APIs were mature enough for complex Mac apps to be "easily" ported.
5/
Web developers had suffered during the browser wars as the opposing sides, especially MS & Adobe, had pushed proprietary technologies rather than supporting standards. MacIE 5 was the first mainstream browser on any platform that correctly displayed standards compliant HTML.
9/
The UI of MacIE 5 was a major departure from any existing MS product, or for that matter any Mac software. Microsoft engineer
@MafVosburgh
hired UK based Nykris to design the iMac inspired "new look" as it was called internally. More details here:
jimmy.grew.al/macie5-twentie…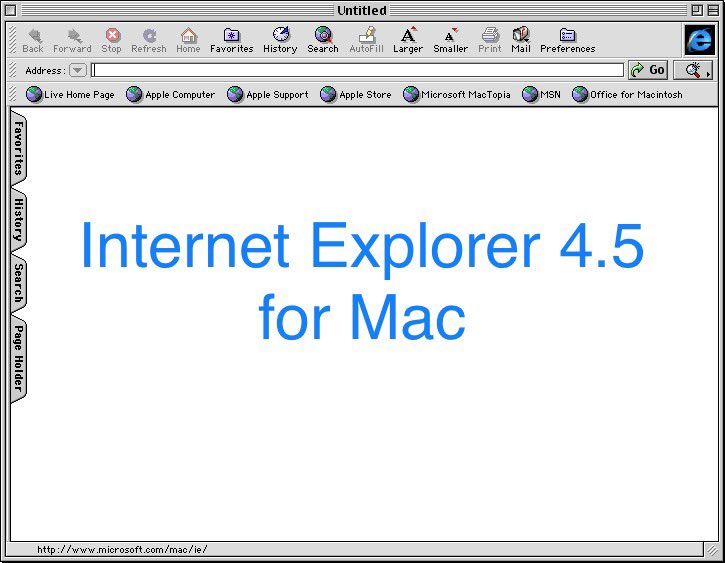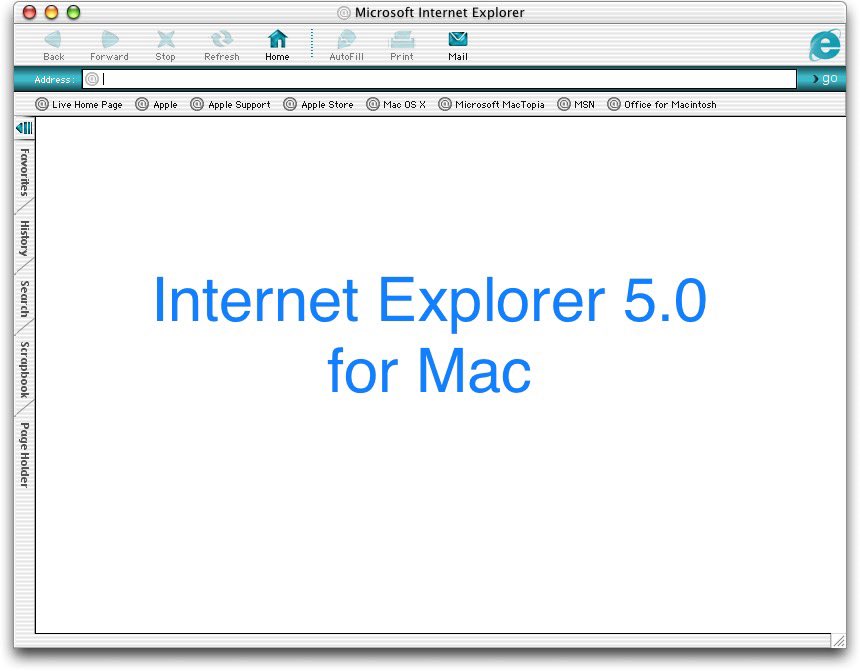 10/
This "new look" had an uncanny resemblance to Apple's later Aqua interface for Mac OS X. However it was developed in complete secrecy within Microsoft. When we previewed MacIE 5 with the "new look" to Apple in the Summer of 1999, Jobs was not pleased.
11/
Since no one outside Apple was supposed to know about Aqua at the time, he couldn't say anything to us about the resemblance; instead he directed his ire at another new feature in MacIE 5 called Media Toolbar. This feature provided support for playing back MP3's on websites.
12/
Media Toolbar was based on code licensed from the developers of SoundJam MP, a popular MP3 player. Unbeknownst to us, Steve Jobs too had his eye on SoundJam and it's lead developer Jeff Robbin. Jobs insisted we cut this feature claiming it undermined QuickTime.
13/
Some time after the launch of MacIE 5, Apple acquired SoundJam and it's development team. It was released by Apple under the name iTunes. Jeff Robbin ended up heading the iPod software team and remains at Apple today as a VP. We cut the feature and deeply regretted it.
14/
A few weeks before that Macworld keynote, Apple requested us to work on a Carbon version of MacIE 5 for some press events. Our dev lead
@sfalken
, Eric Soldan, and I spent a few long days in Cupertino working with Apple and Metrowerks engineers to get MacIE 5 compiling.
15/
At the end of "boot camp" we demoed a rudimentary version of MacIE 5 launching and displaying a locally cached web page to
@pschiller
and members of Apple's Worldwide Developer Relations team. It worked, but barely.
16/
They were impressed...so impressed that they intended for Jobs to demo it in his keynote a few days later. That didn't give us much time to get something that buggy and limited in functionality ready for a major public demonstration. This was just before the NYE holidays.
17/
It was quite an unusual request. Traditionally, a Microsoft exec would come on stage to unveil and demo our products. In this case, Apple's insisted that Jobs would do the demo himself. Talking points were agreed, but much to our dismay Jobs didn't mention a single one.
18/
The 3 of us, along with several Apple engineers, worked long hours for the next few days fixing bugs and implementing workarounds in both the MacIE 5 codebase and in OS X to get it in shape for a demo. I was responsible for defining the demo script, testing, and coordination.
19/
My parents were visiting from Dubai that week and we hardly got to spend any time together. They welcomed the new millennium watching the fireworks on TV in my apartment while I worked all night on getting the demo ready.
24/
A few days after Macworld Expo ended, I was given a special "Aqua" build of Mac OS X to take to Redmond and demo to Bill Gates along with MacIE 5. It was the first time he had seen Mac OS X and I was one of the few people outside of Apple who had an Aqua build of Mac OS X.
25/
We were all proud of the work we had done, the critical acclaim, and the enthusiasm of Mac users who had traditionally frowned upon Microsoft's past efforts to build Mac software. However Microsoft did not win the browser wars and the DOJ prevailed. [end of thread]