hey Jonathan remember when you offered an "Appropriation Prize" to fête successfully racist white people
I'm convinced reason Canada is not in the grips of fascism is not bc it has a lack of racists, but bc it has a lack of sufficient charisma.
Canada has racists, but theyre all milquetoast dweebs like
@jonkay
or charmless malfunctioning robots like
@KellieLeitch
where's the PIZZAZ
i guess he forgot.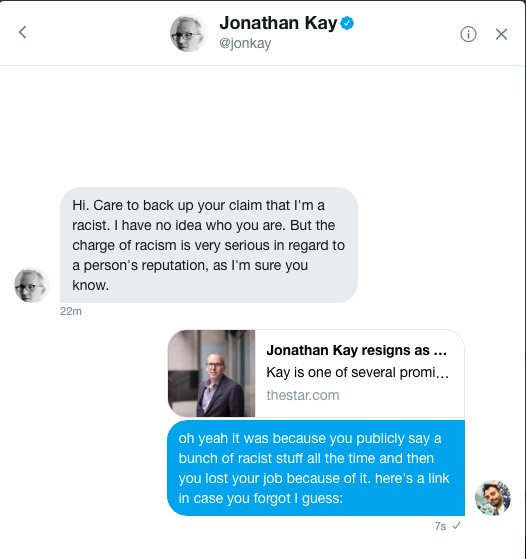 L O L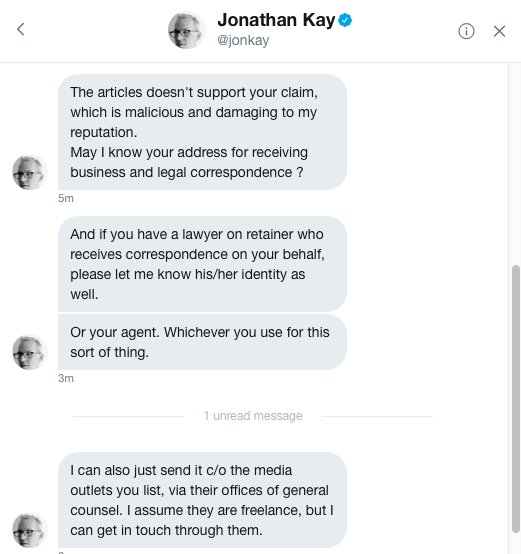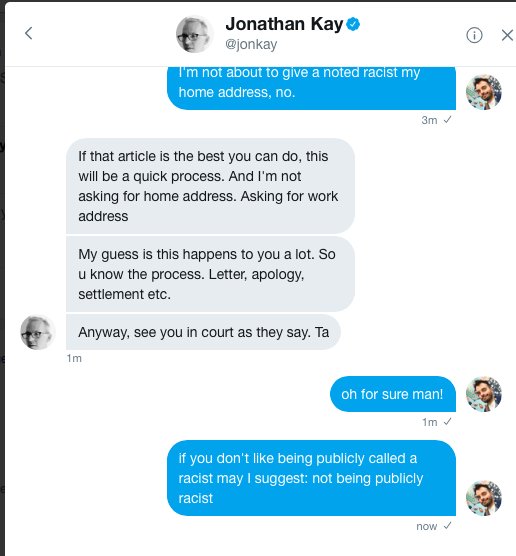 i am learning so much.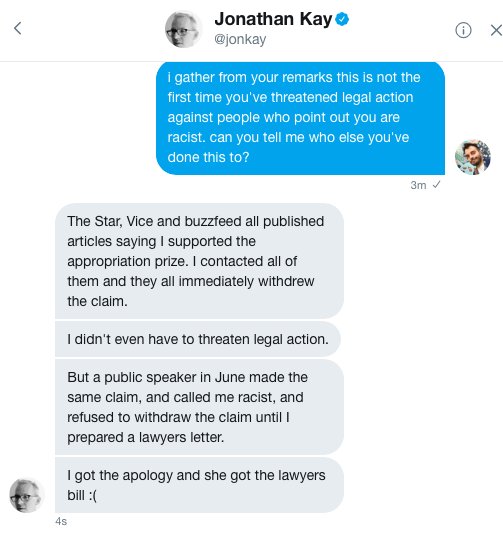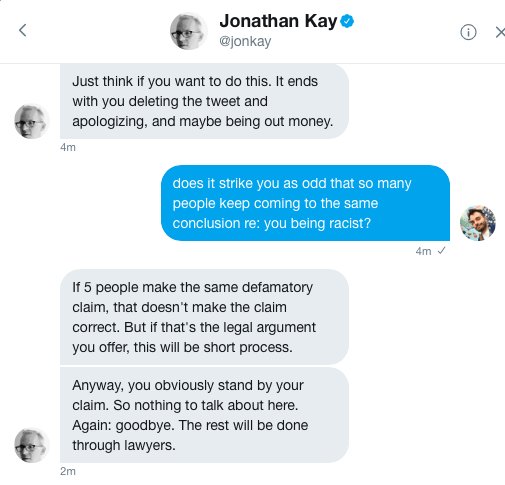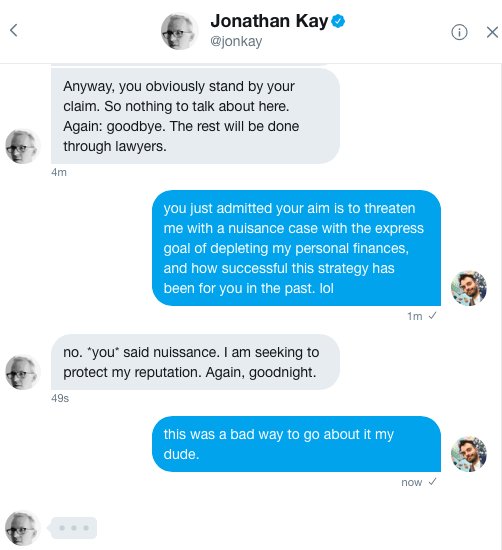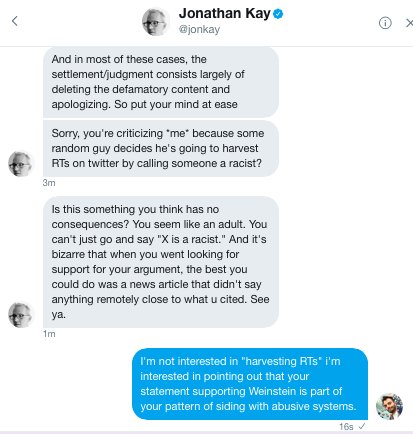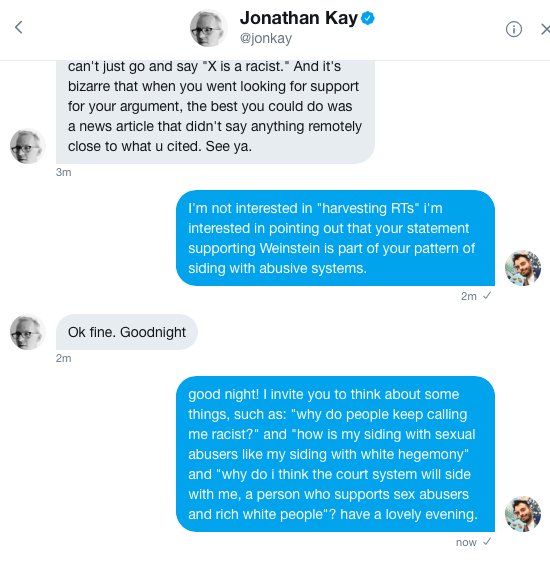 If this thread has made you interested in Jon Kay's widely published career of racist views, here's a tidy precis:
rabble.ca/blogs/bloggers…
weird why hasn't
@nationalpost
digitized this groundbreaking 2001 article about Canada's First Nations people. Is it bc it is.......racist


(that sentence, in addition to being racist, contains a semi-colon where no semi-colon should be. why is this man an editor?)
this gets more and more amazing.
weird that he would delete it. When it is evidence. For our trial. Anyway in the interest of acting in good faith BEFORE THE COURT: