THREAD: EXTRAORDINARY RESISTANCE ENGAGEMENT
1/
One year ago today, voters in
#CA49
1st protested outside office of Rep.
@DarrellIssa
Starting with a few dozen souls, the rallies in Vista CA now average 370 protesters
Every. Single. Week.
For 49 consecutive weeks in 2017❗️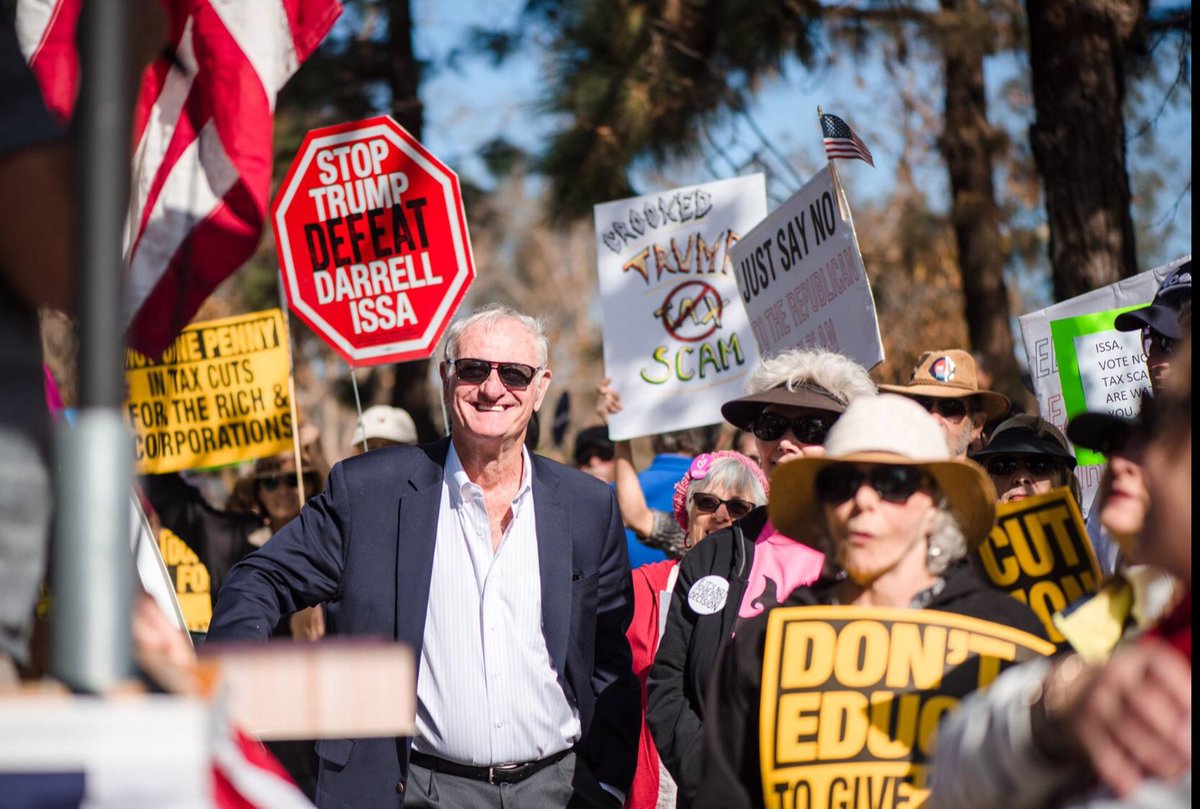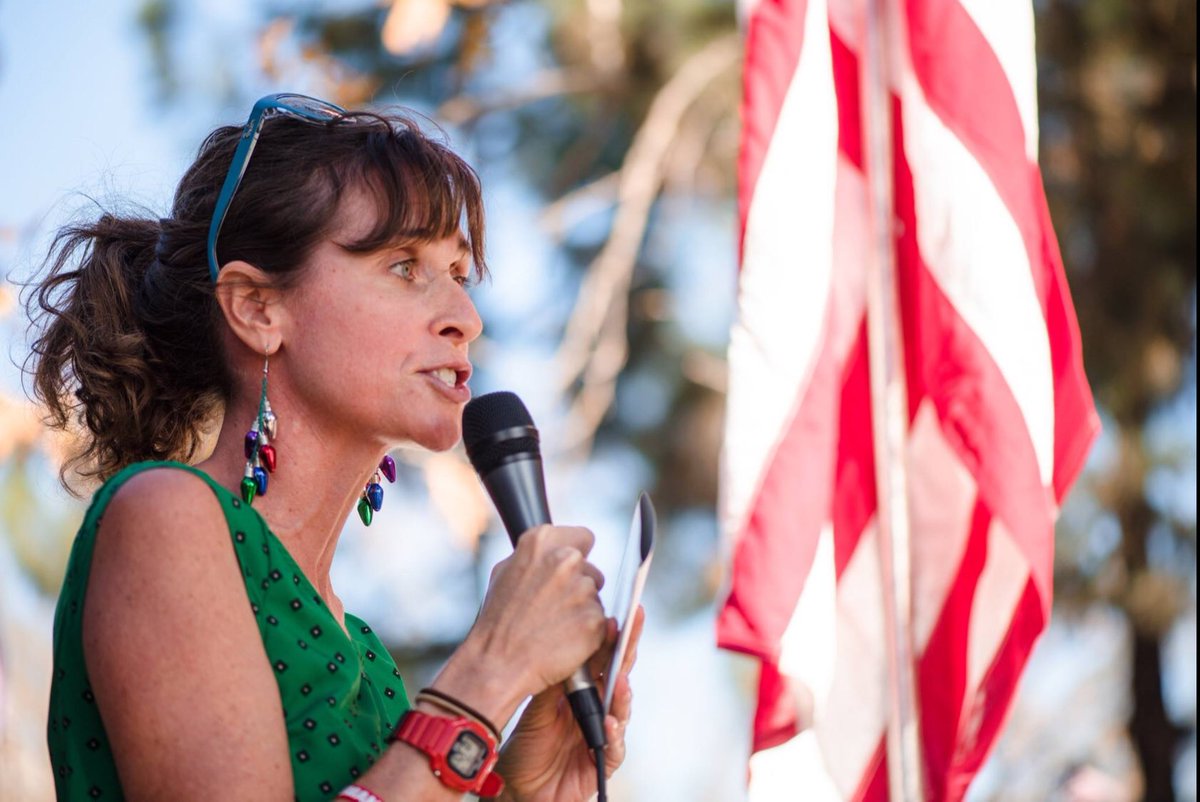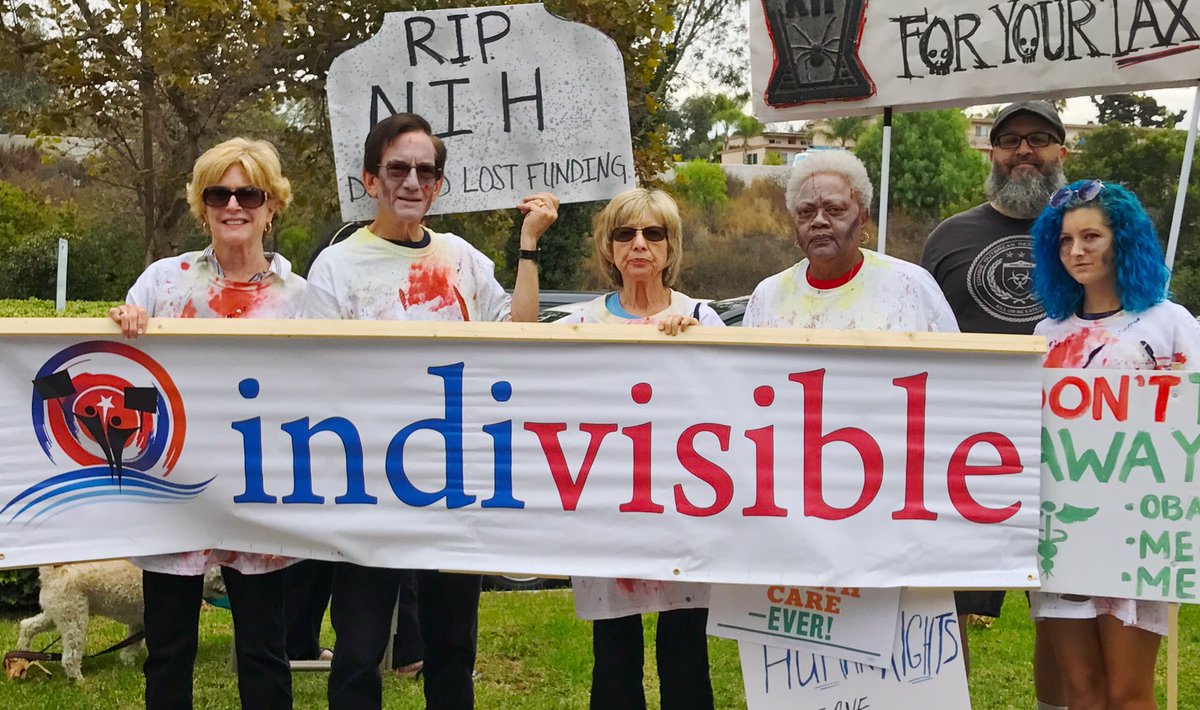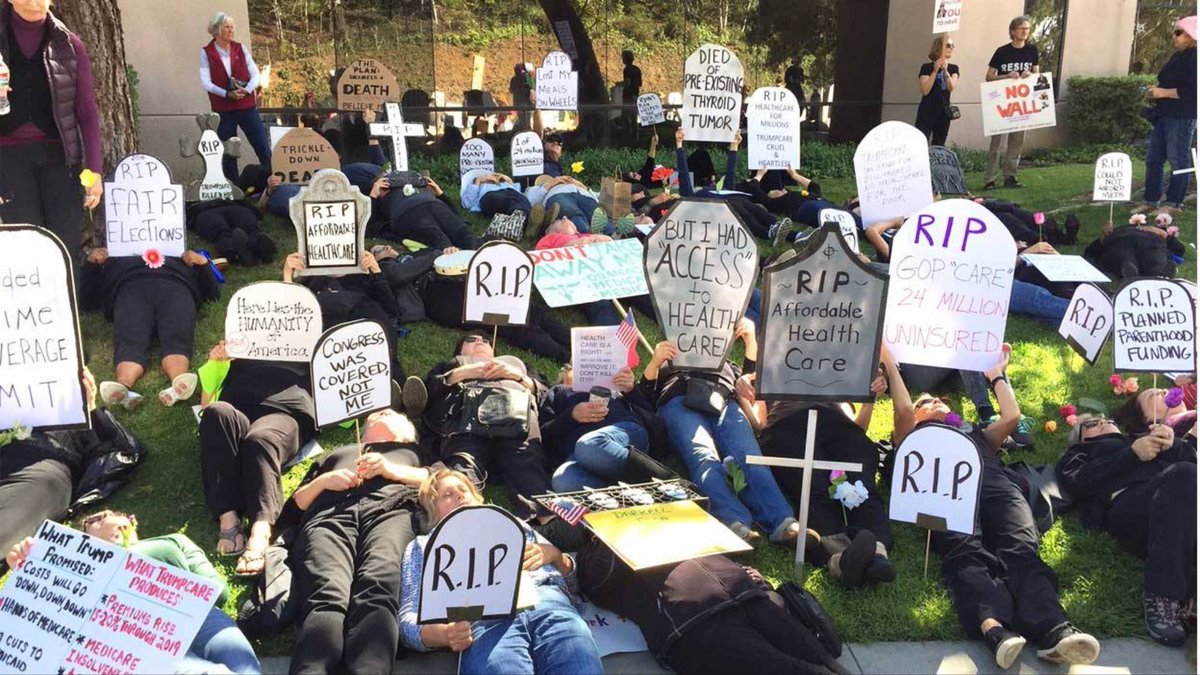 2/
The Issa rallies are believed to be the largest, sustained weekly congressional protests in the nation. Top attendance record: 880 people ❗️
ROCK STARS OF THE RESISTANCE! 😎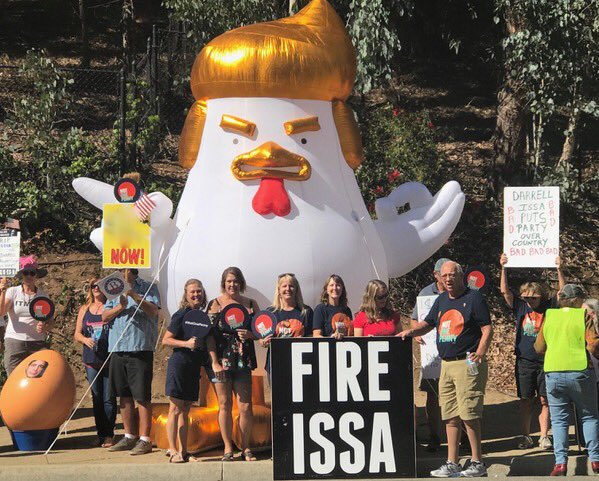 3/
Why CA49❓
👉
@DarrellIssa
most vulnerable GOP MoC in nation
👉 Won by half point in 2016; Hillary won district by 8 points
👉 Issa avoids voters, famously viewed protest from roof
👉 Issa voted to take our healthcare 😡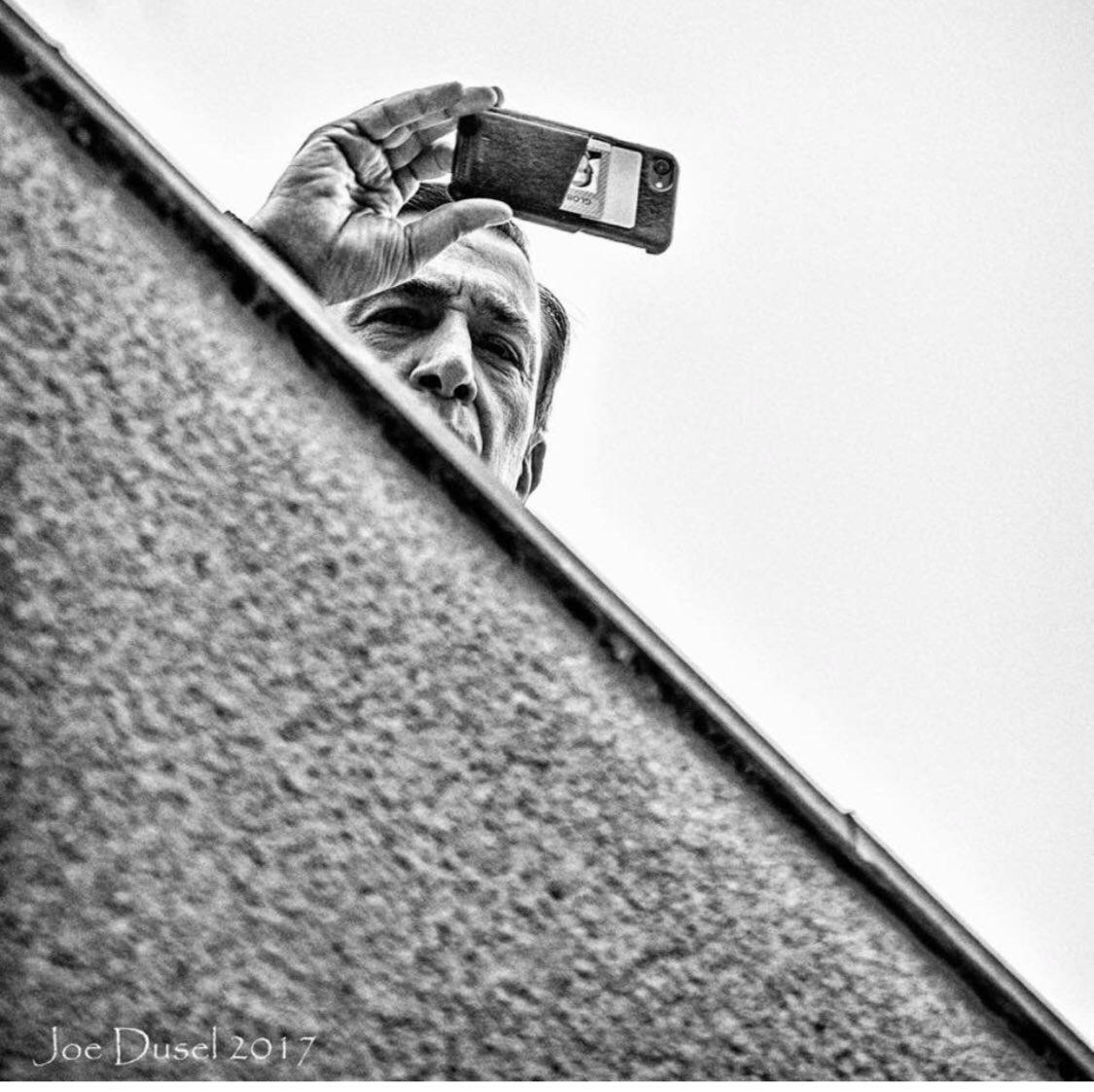 4/
What's in the secret sauce of CA49's success?
CREATIVITY
🌺 Every week has a fresh theme
🎉 Combines solemn purpose with humor & fun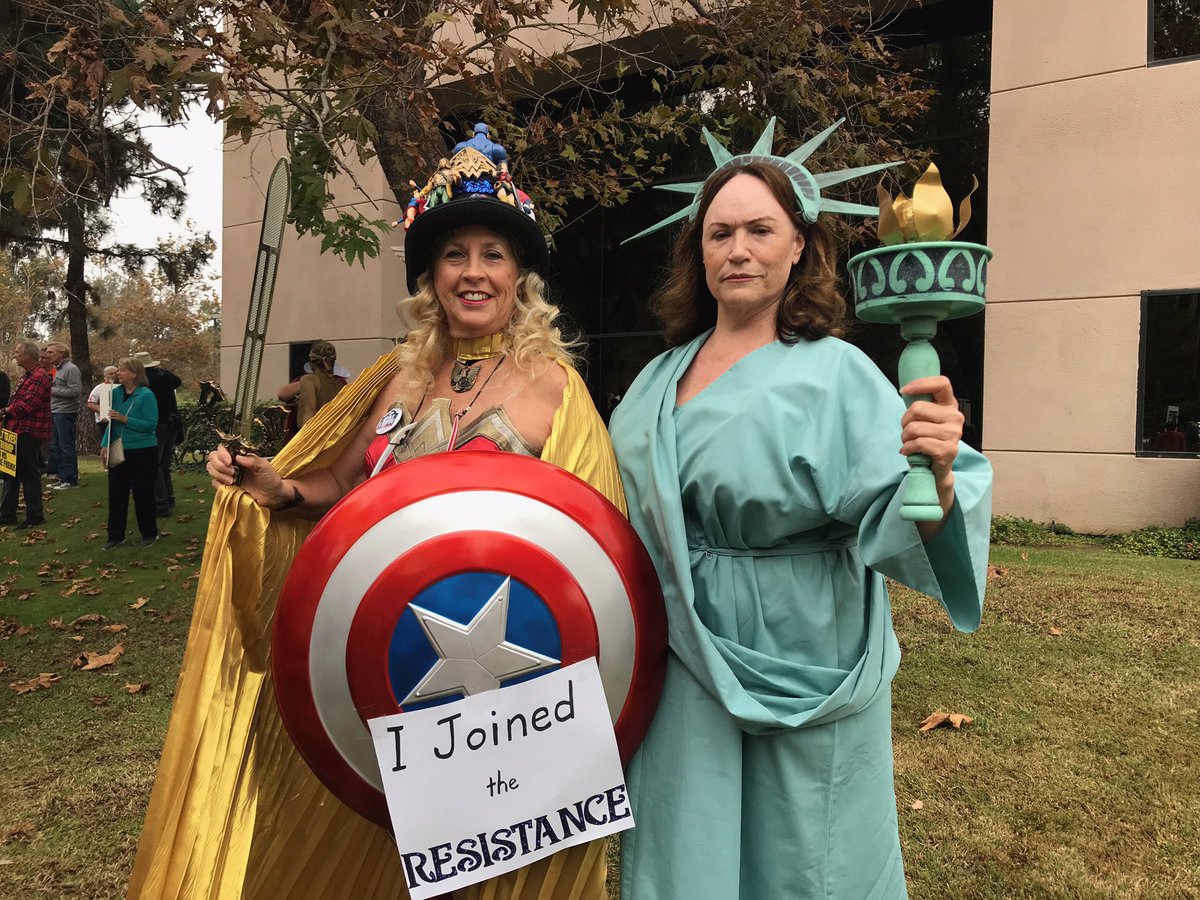 5/
INCLUSIVITY
💪🏽
#Indivisible
49 works in coalition with Dems, labor, progressive & resistance groups
🤗 Rallies welcome all: Bernie Dems, Hillary Dems, Republicans, Independents, Greens & more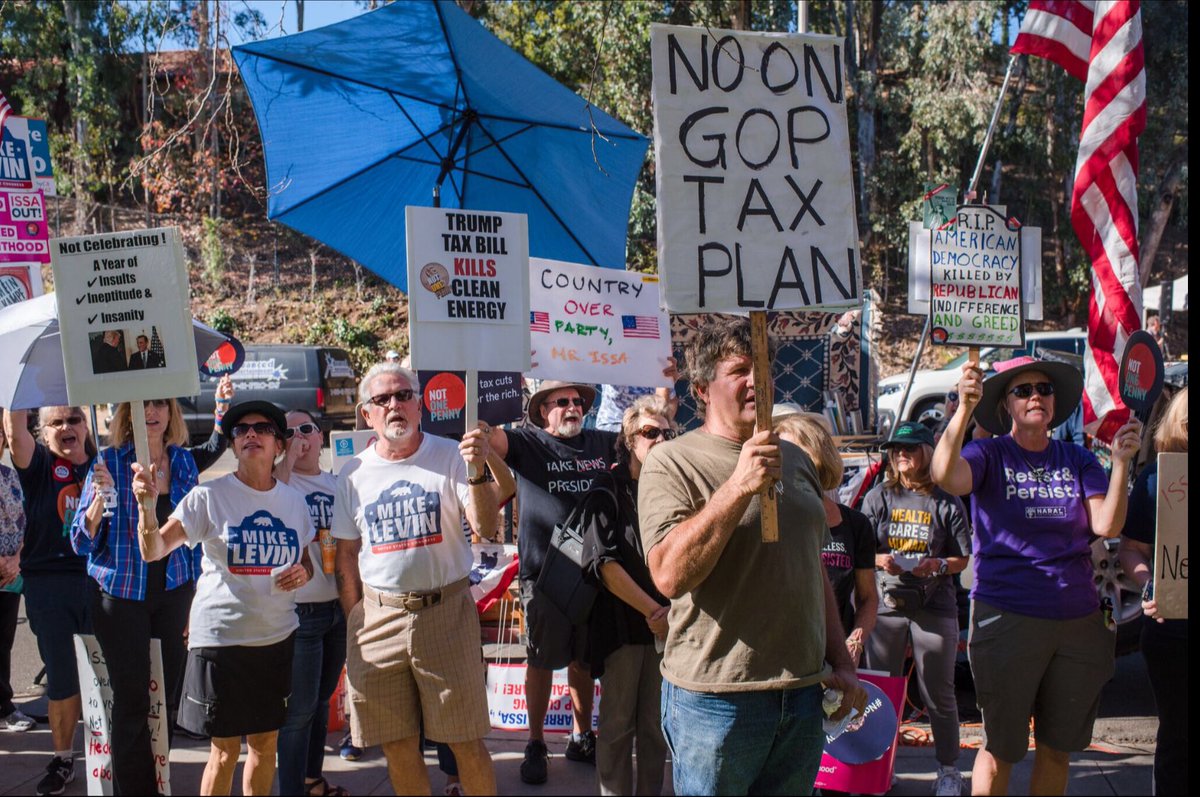 6/
FESTIVAL FEEL
Each week, CA49 volunteers:
Choose a theme
Book great speakers
Email invitations
Create props
Build musical playlist
Draft parody sing-along song
Set up trailer stage
Connect sound system
Hang flags & bunting
Deliver themed gift to Issa staff
Promote to media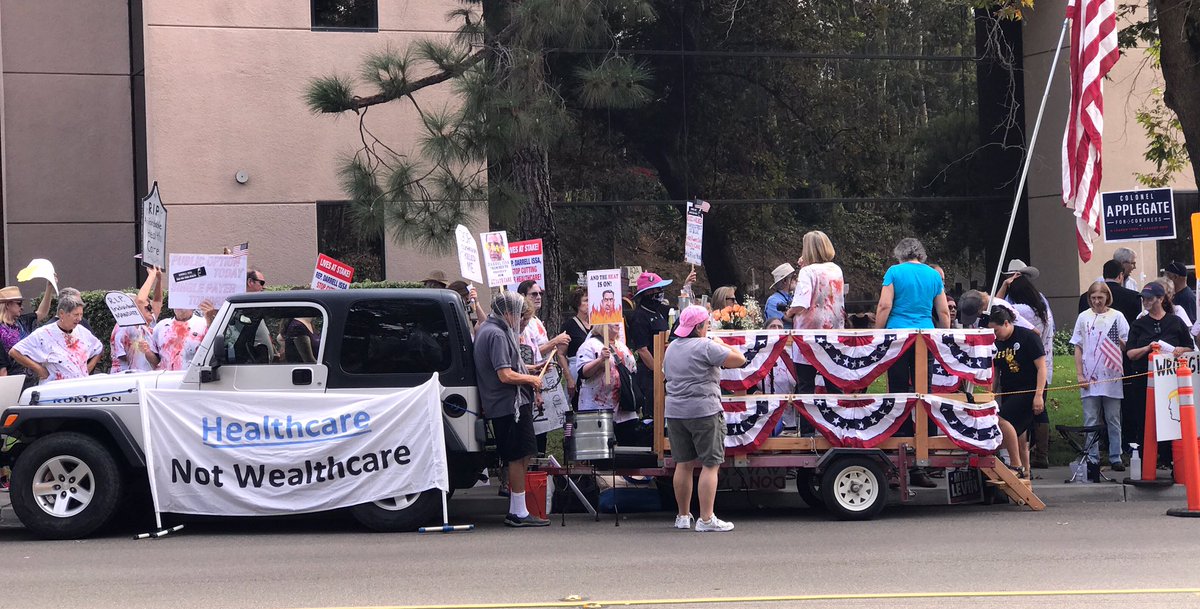 7/
SAFE SPACE
Each week, CA49 Volunteers:
Sign in every attendee
Mark off parking areas
Rope off sidewalks for safety
Patrol crowd to maintain order
Monitor rally for legal issues
Engage with law enforcement
Photograph & video each rally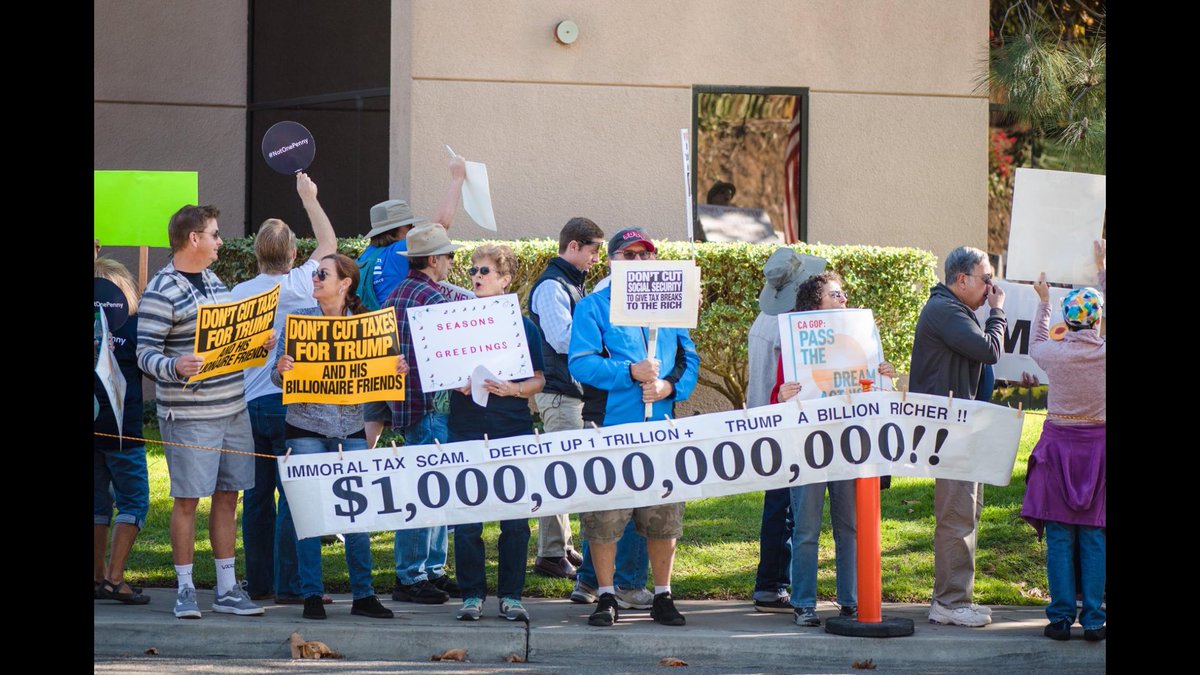 9/
By engaging participants creatively in fight of our lives,
@DarrellIssa
rallies build a close community of happy resistance warriors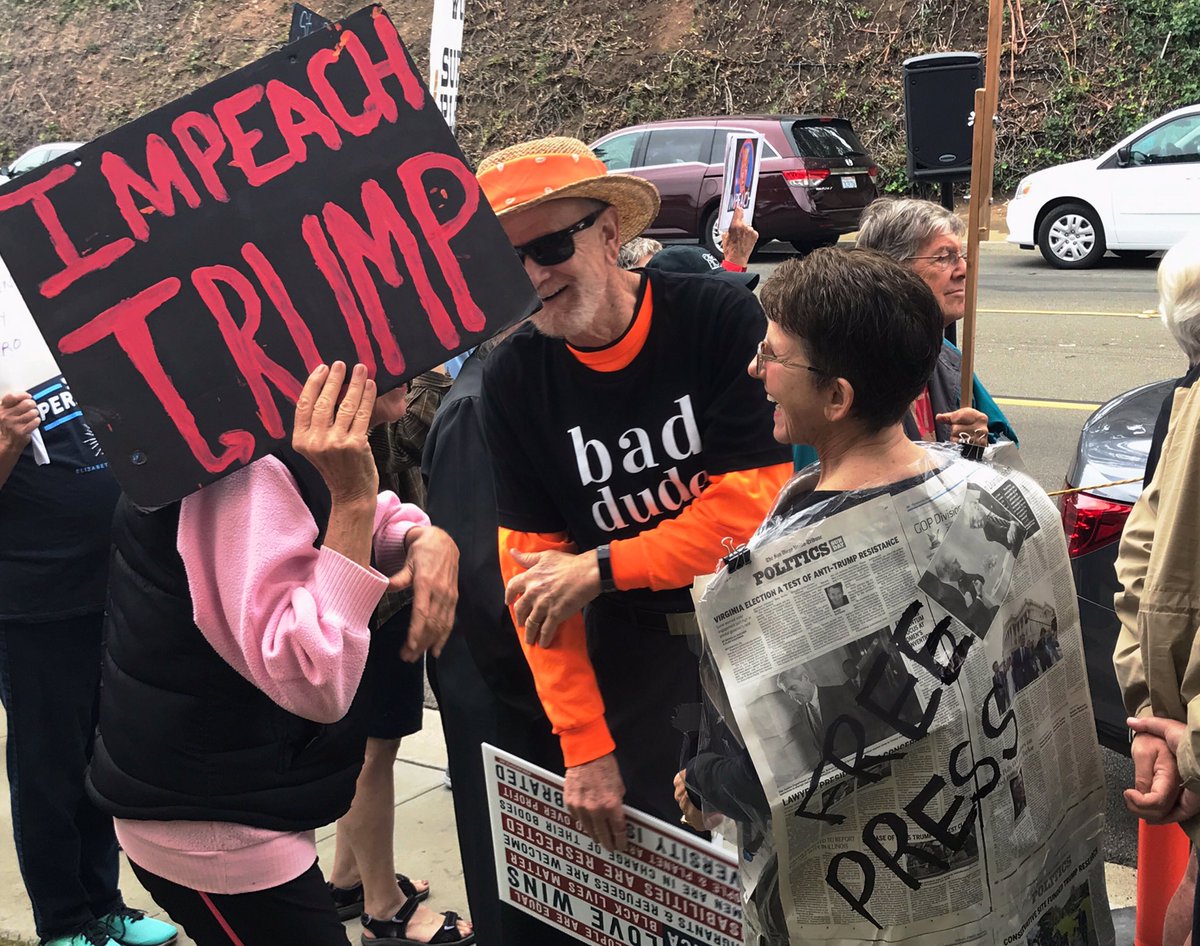 10/
Candidates and supporters are sure to stop by and participate in the protests. All are welcome but they not allowed to speak.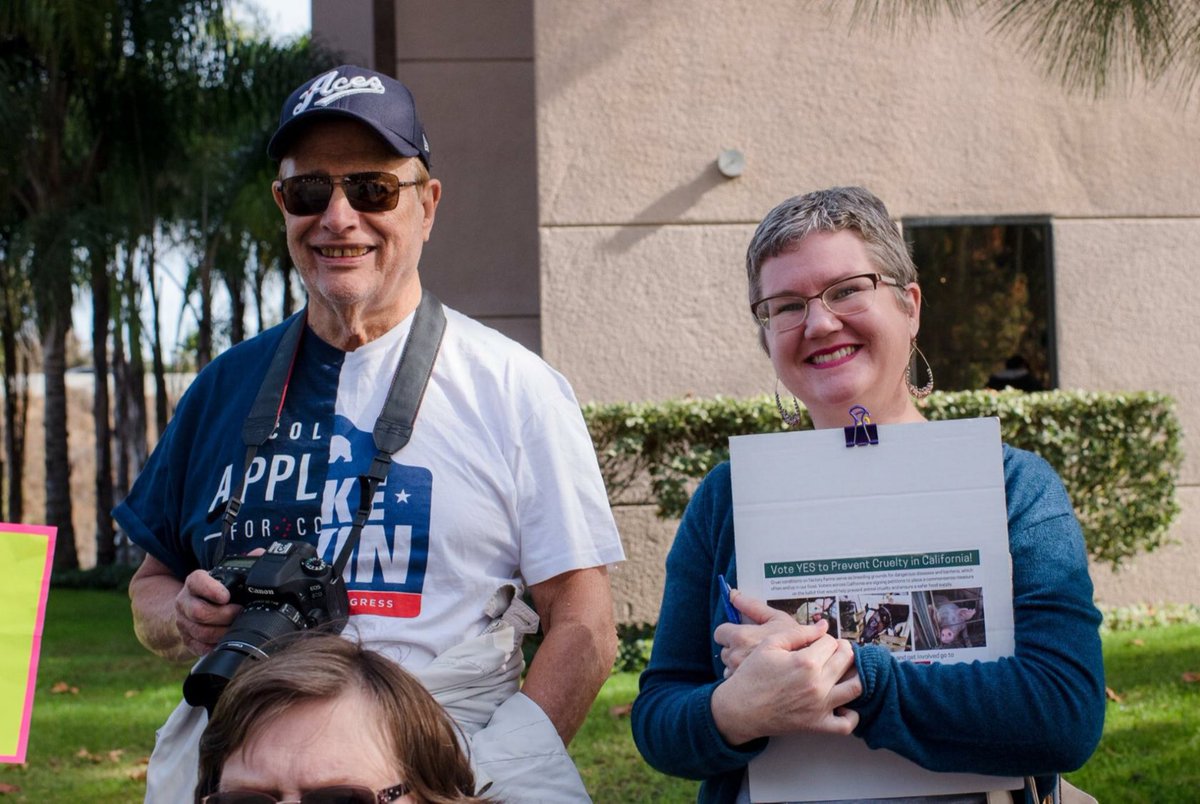 11/
National and local media takes note of the phenomenon in CA49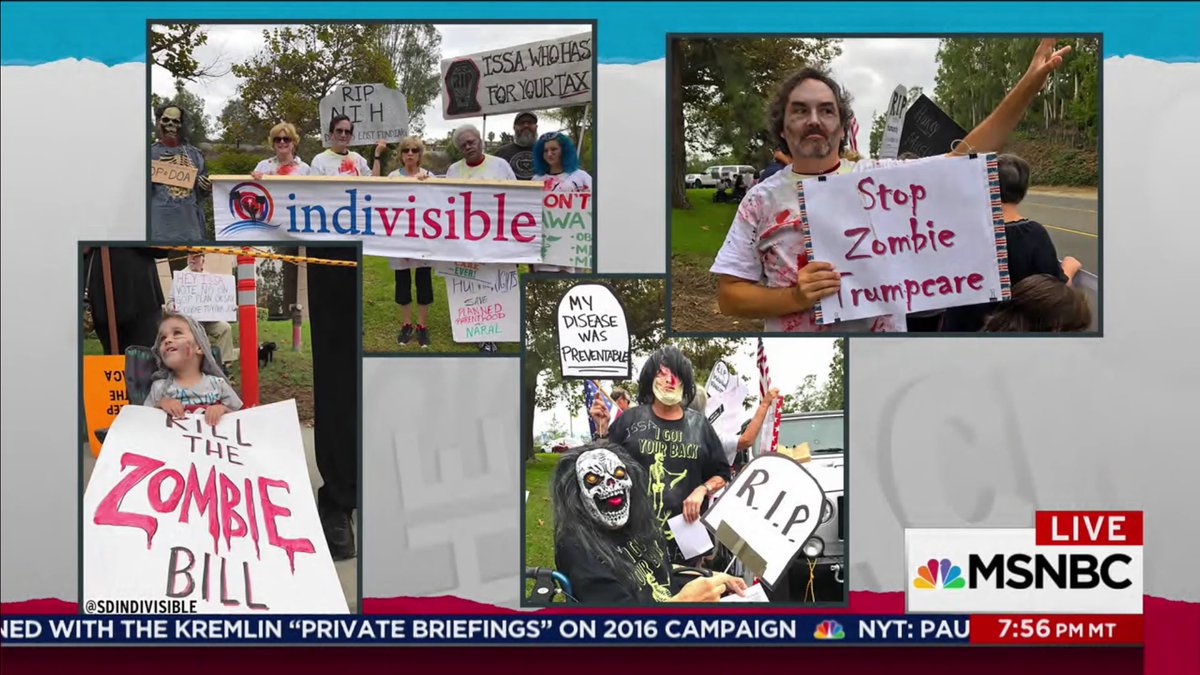 12/
National leaders like Tom Steyer come to speak, learn and support us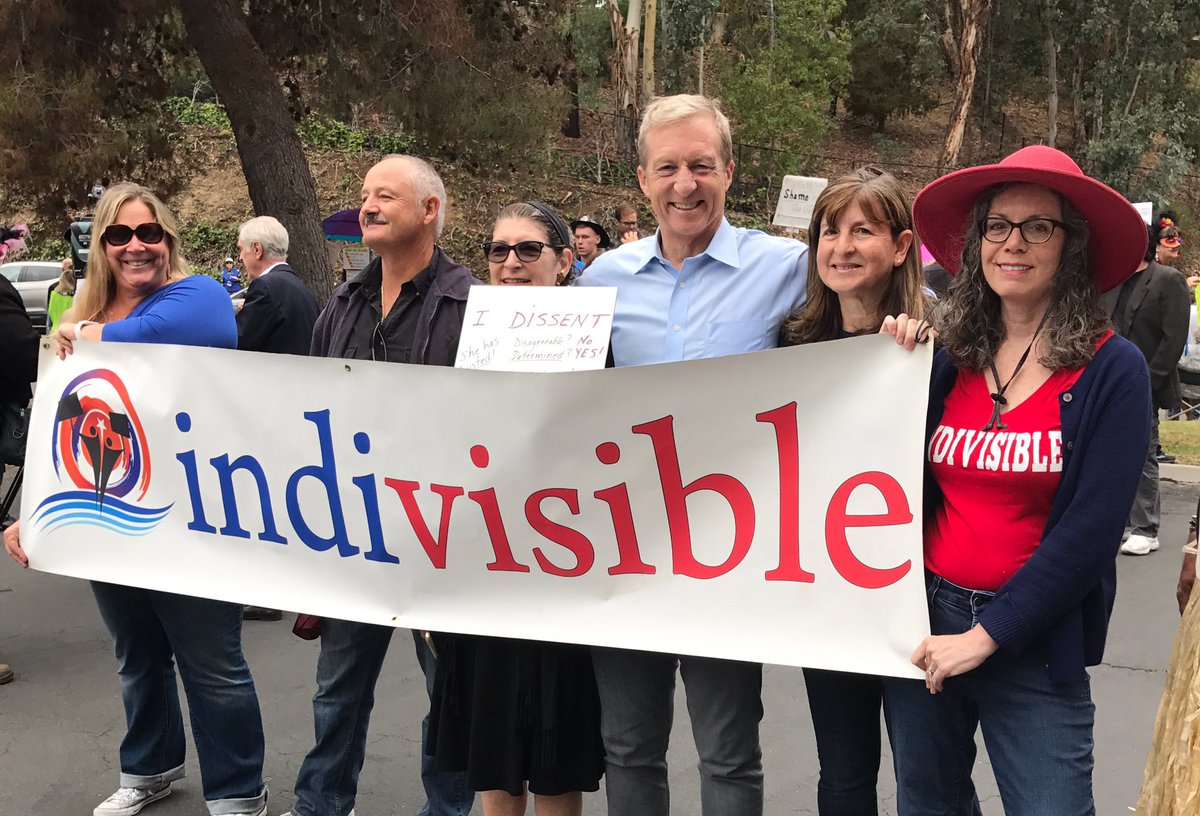 13/
Counter protesters try & fail to disrupt us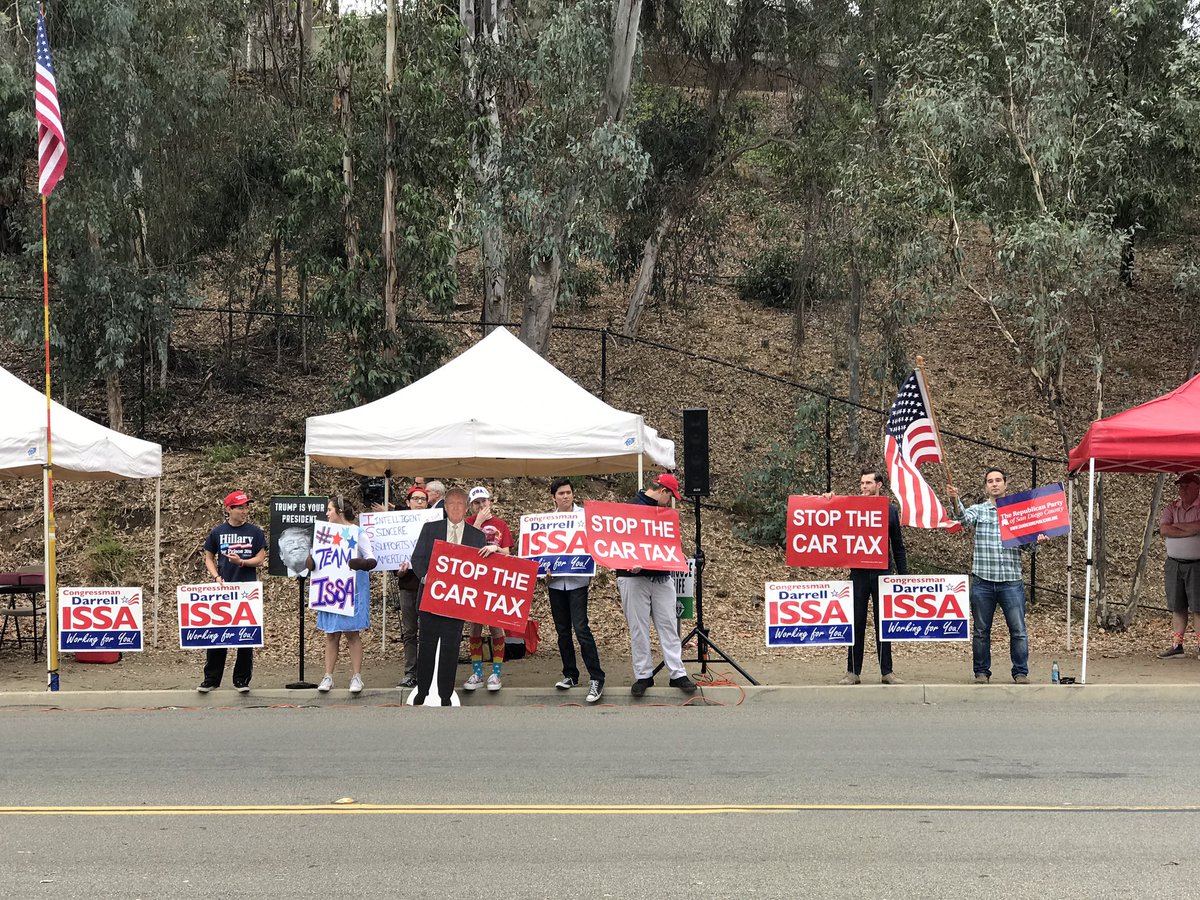 14/
Organizers engage rally goers by mixing in off-site actions, like empty chair town halls and overpass messaging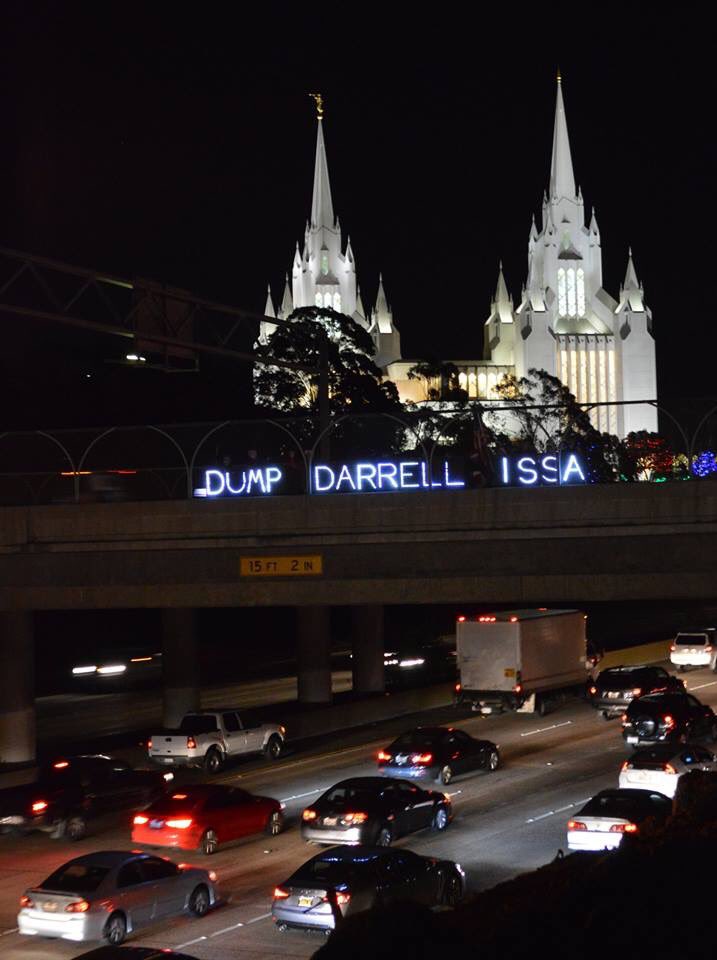 15/
Each week, hundreds return and pledge to continue til
@DarrellIssa
is out ✊🏼
That's the story behind the biggest weekly congressional protests of the resistance! Please share your lessons learned on sustaining engagement 🙏🏻
#Indivisible
49