1/
Thus far, 2018 has been a rougher year for
#bitcoin
than 2014, which was the last prolonged bear market we had.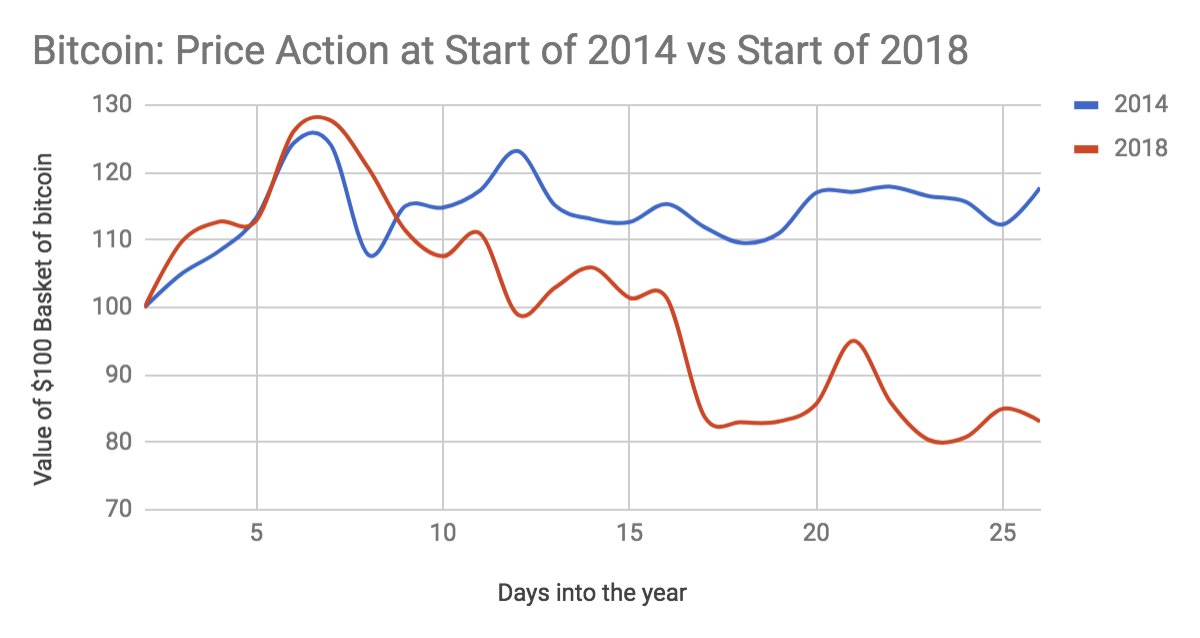 3/
Interestingly, just as negative state commentary first unsettled the
#crypto
market in 2013 (China), so too did negative state commentary first unsettle the market in 2017 (South Korea).
6/
If we instead look at
#bitcoin
's price action since peak prices, again we see that the drawdown thus far in 2017/2018 has been worse than what we saw in 2013/2014.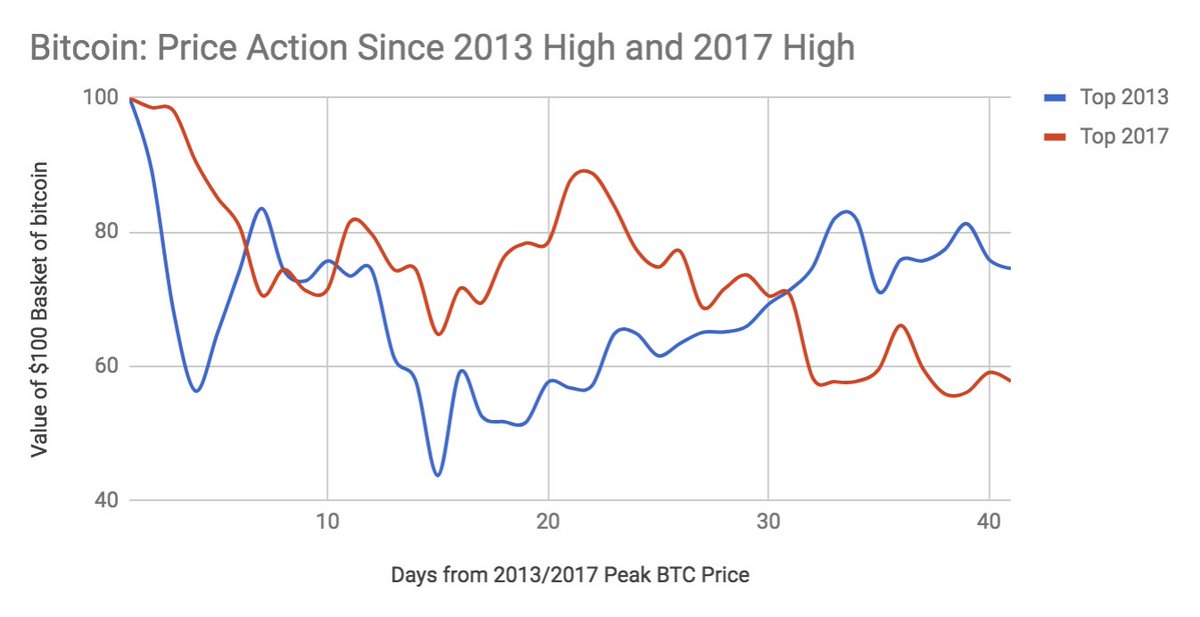 7/
Peak $BTC price in 2013: ~$1240 (Dec
4)
Peak price in 2017: $19,350 (Dec
16)
By 1/26/14, down 25% from that 2013 peak
Currently down 45% from the 2017 peak
8/
All of that said, the
#crypto
markets are extremely different in 2018 than they were in 2014 from liquidity to # of exchanges to quality of exchanges to # of participants to developer activity, etc etc etc
9/
So while the current
#crypto
market setup is grim, I don't expect us to suffer in 2018 the way people did in 2014. If you're in it for the long haul, then you shouldn't care -- prob best to not even look
@CoinMarketCap
@onchainfx
etc.