First, this helpful reminder that CA/SCL now work for the US govt.

They used this information warfare to create a "theater of war" targeting American voters. Knowingly. /3

"On [your] particular psychological make-up" /4

The lack of ethics is a point I'm going to keep bringing up. Because. Come on. /5

Sorry all you guys who have lied in investigations. There's a paper trail. /6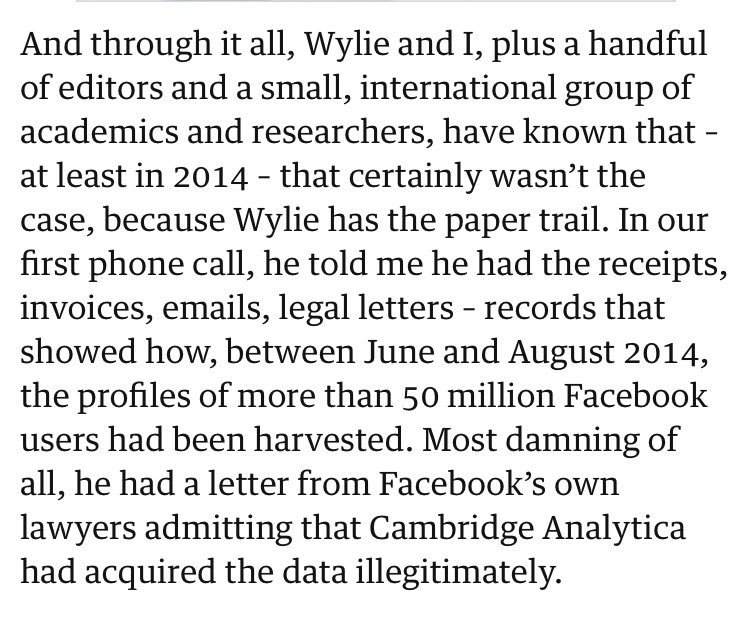 No comment.
I give Wylie credit for being willing to be held accountable for what he did. Unlike anyone else who conducted psychological operations on the United States. /7

Tell me again how this didn't do anything? Uh huh. /8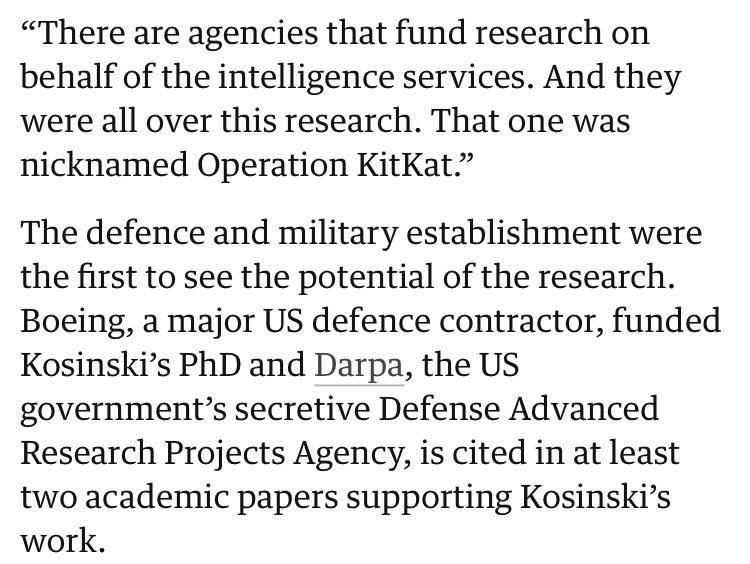 It is openness to new ideas that makes you most vulnerable. Good counter factual to "dumb Americans" narrative /9

Come test out your crazy ideas! Why ask if you should? /10


Applying military technique to elections. What could go wrong? /11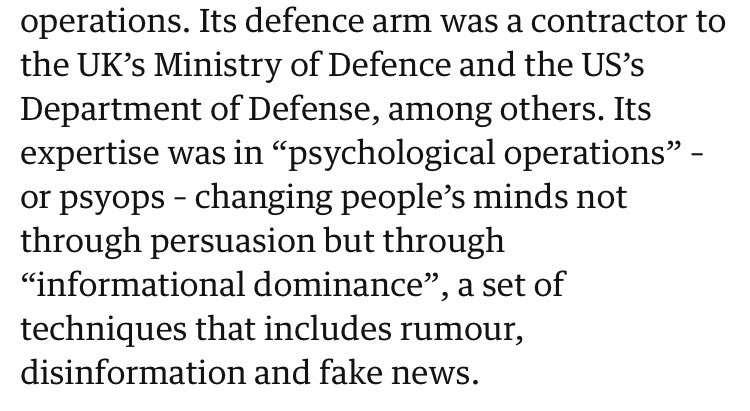 "Unequipped to defend themselves".
Every country who used these tactics on their people should be exposed. /12


On Bannon. Looking to make young white men feel oppressed /13

To change politics, you need to change culture. /14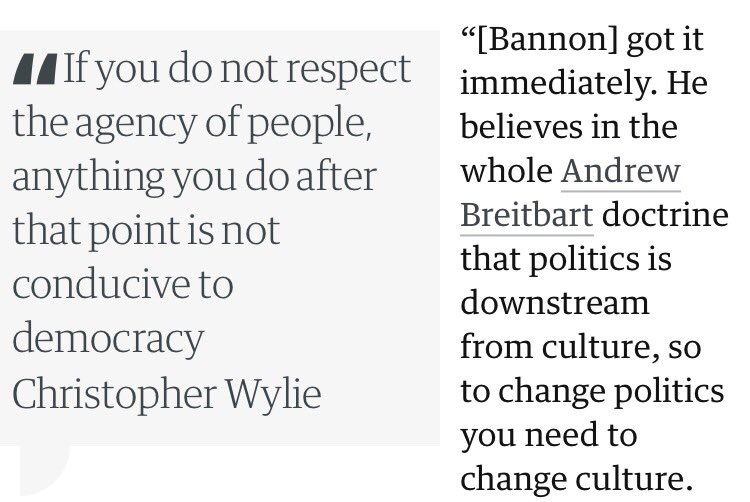 If a government did what CA/SCL did, people would go apeshit. /15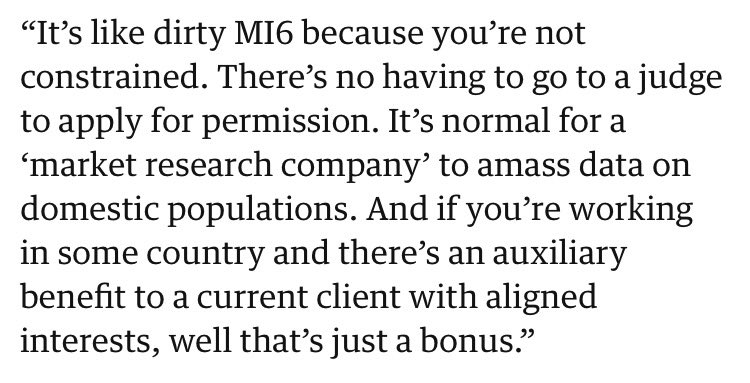 Nice ethics, everyone of these people. /16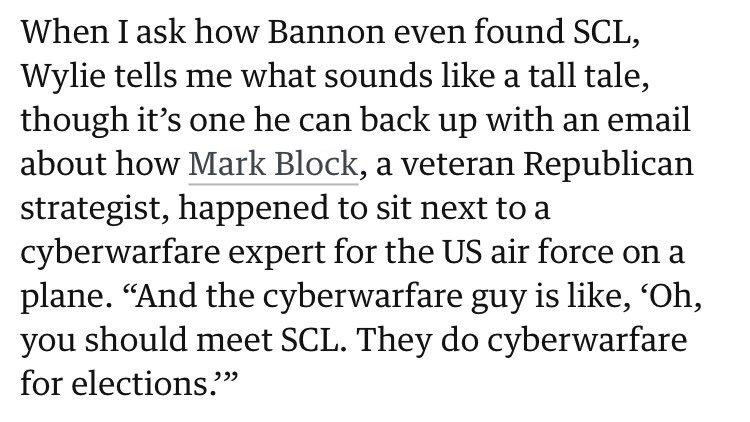 Generally, when someone tells you how they like to have pet minorities behind their creepy project -- run. /17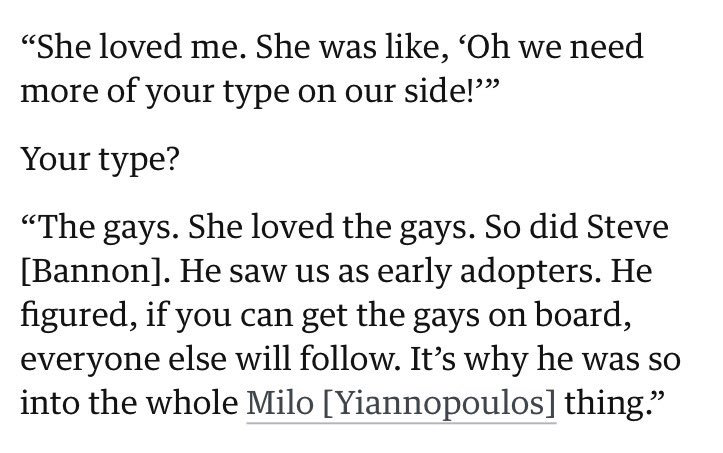 Again, on ethics. /18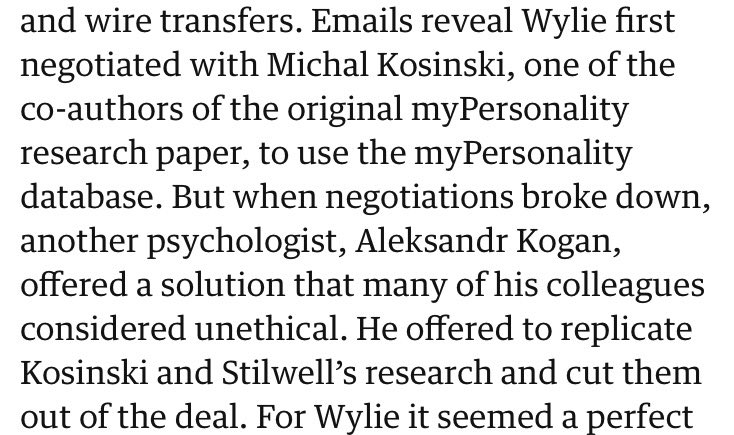 Facebook knew. Response: k. /19


So, other people could have this. You know. Like patriotic hackers. /20


Oh. So the Kremlin def has same data set. Cool. /21

As I said in previous thread. Kremlin used proxies to ask questions about tech. /22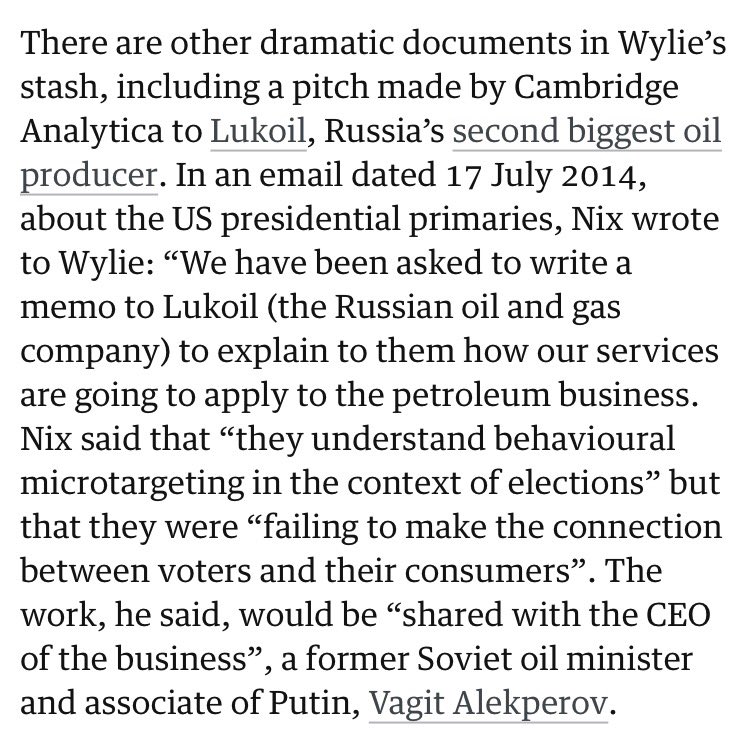 Actually this was happening much earlier. Used in Georgia elex by Gazprom oligarch in 2011/2012 /23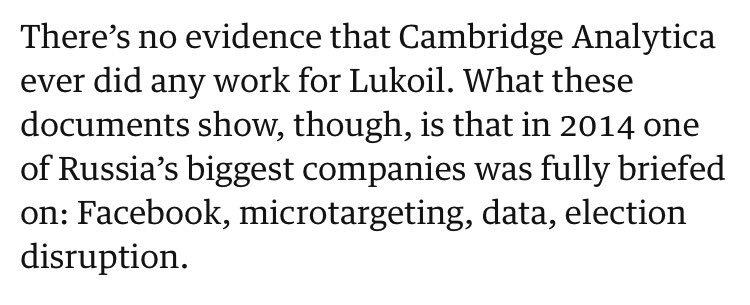 Yeah hmm why would an adversarial power want this? Mystery. /24


Earlier. Earlier. /25

Damning. /26

Subversion. For anyone. /27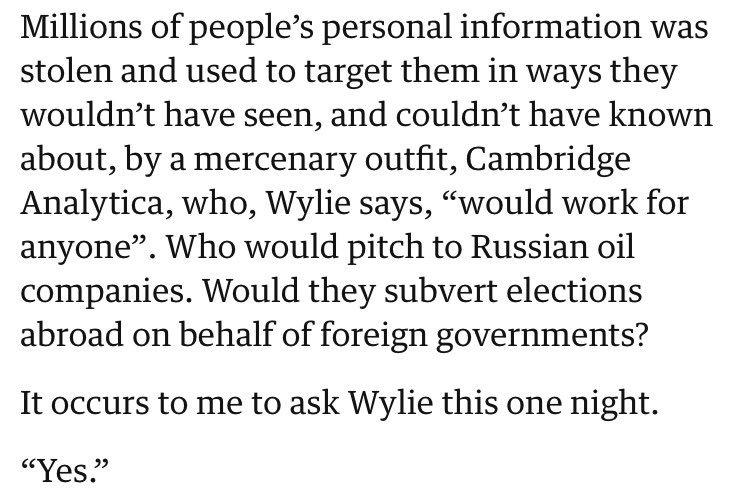 Just as with disinfo. Exposing it does little to undo it.
/28