"considers itself to have been unfairly and wrongly maligned"...
"Trustico® never deliberately exposed private keys." 🤔
"Trustico® intentionally provided private keys in a format which did not create risk to its customers;" 😂😂😂
"As the only party other than Trustico® with access to the serial numbers for each certificate, only DigiCert® was able to undertake a match of the keys provided to issued certificates (by reference to serial numbers)" .......
"Providing the private key and serial number would have been a security concern; the provision of one but not the other did not present a risk;" WTAF?!... I can't even... 🤦
"DigiCert® has stated publicly that 23,000 certificates have been revoked; Trustico® only provided 19,950 private keys." Umm well yeah it is possible for a private key to be used in more than one certificate, you know?...
"[MrTrustico] is considering its position legally with respect to these issues and others", don't worry everyone, MrTrustico is going to sue DigiCert and it will all be ok.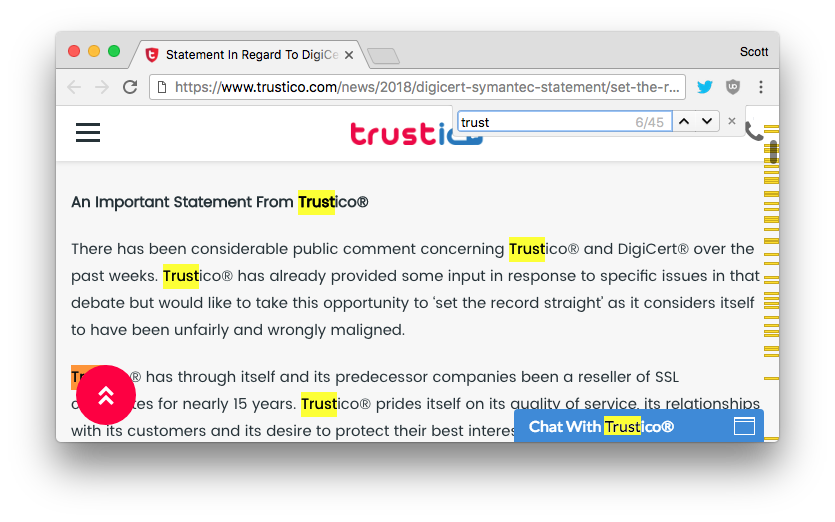 Ridiculous points in the blog post aside, there are still some very serious questions that
@MrTrustico
has yet to answer:
How were the keys stored? They keep saying they were 'stored securely in cold storage', but how? The system to generate the key was online, by nature, so how was it transferred to an offline system? How long was it on the online system? How was it securely erased?
All of these things are really hard to do and my current impression of their actions leads me to wonder if they were doing it right, or at all...