Facebook *wants* privacy regulations to entrench its monopoly power. This is why the company is orienting towards discussing privacy and protecting your data. Zuckerberg does not want to talk monopoly. Follow. The. Money.
In response to the scandal, Zuckerberg is going to hand over regulatory power on the use of data for academic research to, and I'm not making this up, the Charles Koch Foundation.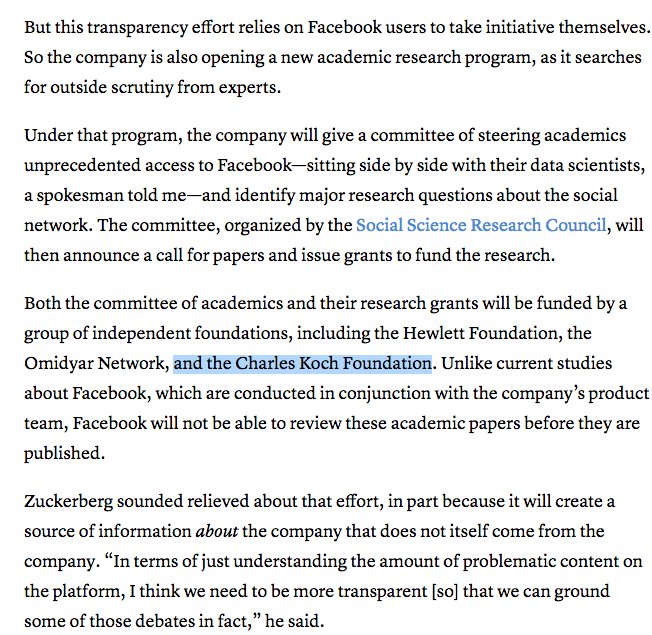 Facebook's data about the public is data to which the public has rights. A cartel of Facebook and large foundations over that data is... not good.
The Facebook problem in a nutshell is Mark Zuckerberg placing gates around the public commons, solemnly talking about his newfound responsibility, and then musing on all the interesting data-driven sociological research possibilities he can have fun with.
On a podcast last year Zuckerberg said he had an internal team at Facebook put together to see if Facebook could help every American get one more close friend. What?!?
freakonomics.com/podcast/mark-z…
Maybe Zuckerberg found the Myanmar genocide boring because Raj Chetty wasn't doing a research project on it.