1/
I've collated, inspected, taken earliest observed time of
#Douma
hospital photos and videos. All come from two jihadists; nearly all from a single room during probably less than half hour with no casualties and no more than 30 (mostly children/babies). Jihadi flash mob?
2/
most hospital photos/videos uploaded between 23:27D(amascus) and 2:32D. Two photos from earlier in the day(17:00D), a short video of one boy on puffer(22:30D). One trailer video from next morning. 6 videos totaling only 2:23 minutes; ~20 distinct photos (excl dupes,repeats)
3/
All or nearly all hospital photos & videos first uploaded by Fadi Abdullah/Douma Revolution and/or Yaser al-Doumani. Same as massacre photos and videos uploaded before next daybreak. Timing relative to massacre photos/videos interesting.
4/
First photos of massacre uploaded at 22:53D (Yaser); 22:56D by DoumaRevolution.
Earliest hospital photo uploaded at 23:27D, more than half an hour after dead body photos. Does uploading reflect real sequence? i.e. did discovery of dead people PRECEDE children going to hospital
5/
also relevant. Two of the children in the flash mob at the hospital have been in multiple jihadi videos previously.
opening scene from CBS News
cbsnews.com/news/syria-ins…
from jihadists DoumaRevolution or Yaser al-Doumani:
boy in blue on puffer Douma 22:30
facebook.com/Douma.Revoluti…
two children Yaser 17:04
facebook.com/photo.php?fbid…
baby, man in blue Yaser 2:32
facebook.com/photo.php?fbid…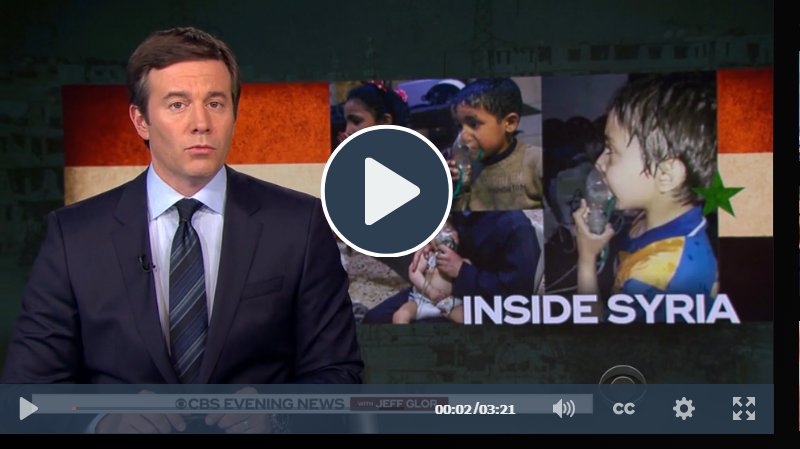 new BBC
msn.com/en-us/video/t/…
shows DoumaRev hospital video footage that I havent previously seen, but same people, time. Baby/man in blue shirt match to Yaser
facebook.com/photo.php?fbid…


man in checked shirt and man with dark grey-light grey sweatshirt, 3 red armstripes in new BBC
msn.com/en-us/video/t/…
match to DoumaRev
facebook.com/Douma.Revoluti…
All taken from same short time interval, same jihadi flash mob.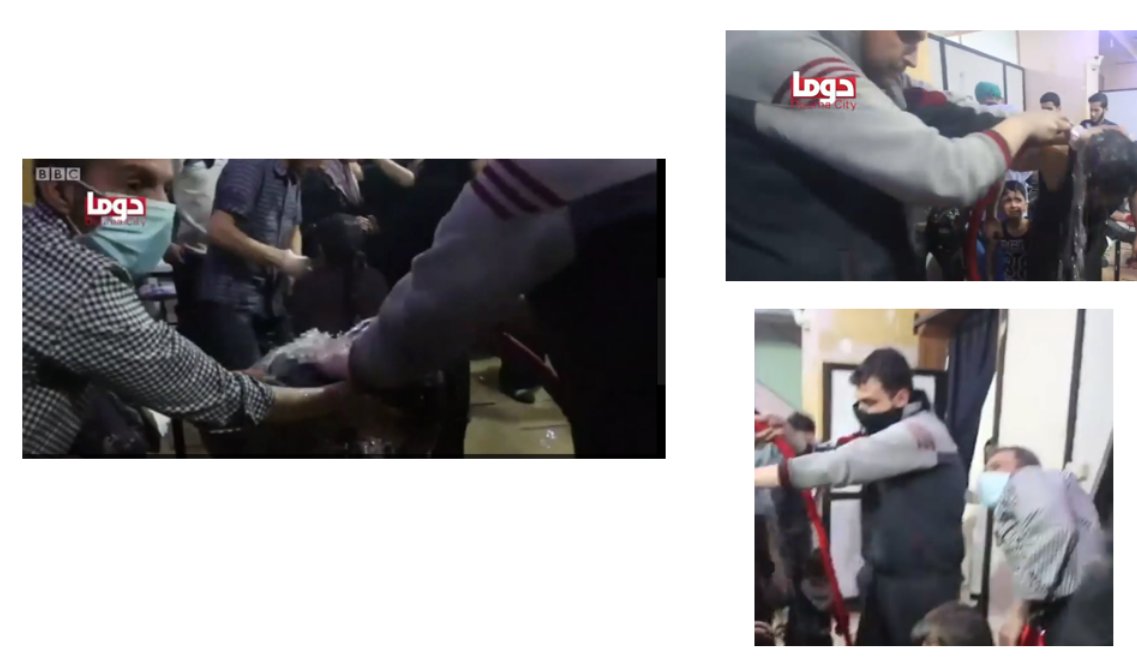 quantitative question about men and children in hospital video: how many of them left on buses for jihadistan and how many stayed in Douma? I'll bet that not a single person is still in Douma. Which raises question: why would symptoms impact jihadi families, not civilians?