I think we need to help Dan. Norway and Switzerland are in the
#SchengenArea
. Within the Schengen Area people can cross the borders without passport control. Try driving a lorry full of goods into Norway nd Switzerland and you go through customs checks.

This is Svinesund Customs Station at the main border crossing between Norway and Sweden. It can handle up to 2500 lorries a day. Clearing customs usually takes less than ten minutes, but may tale a couple of hours.

Here's a good video from BBC Newsnight about the customs station at Svinesund.
There are two border crossings at Svinesund. This is what it looks like in Google maps.

The crossing to the left is the one lorries must use. All lorries have to clear customs at Svinesund Customs Office.
The crossing to the right can be used by other cars, but they may also be pulled over for random checks - at the old customs office right across the border.
In case he should block me, here's a screen drop of his tweet, shoving himself travelling to Switzerland. As if movement of people and goods followed the same rules.

Here's a comprehensive list of all the Customs Offices in Norway. All goods coming in to Norway must clear customs at one of these offices.
toll.no/en/about-norwe…
Even if you send a parcel to or from Norway, for instance a birthday present for a family member, you have to fill in a customs declaration. The simplest one looks like this: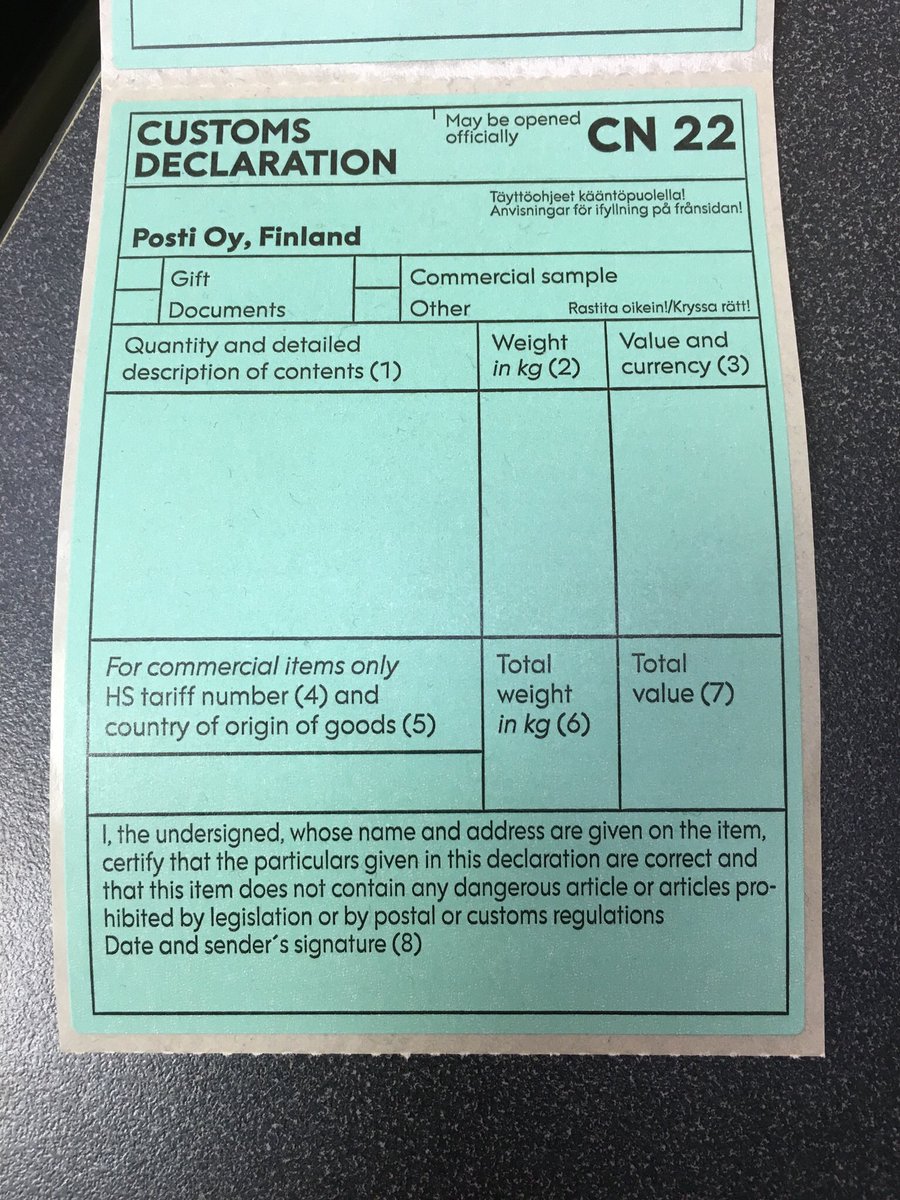 For someone who's a member of the European Parliament not to be aware of the Schengen Area must require a special kind of attention.
If you live in Norway you have to think before you order something online.

Hannan is on Newsnight. Check this thread.

Hannan on Newsnight yesterday, stuttering and struggling to make sense. Seems he opts for a Norway model. Feeling a little bit sorry for him, but he should have been pushed harder.

I have to add this brilliant takedown of Hannan's tweet (screen drop in earlier tweet) - plus comments by Redwood and Rees-Mogg - by Ian Dunt:
politics.co.uk/blogs/2018/04/…