(1)
President Trump's first state visit at the White House: Day 1 with the Macrons.
A
#TeamTrump
#PhotoThread
like the others you can access via my pinned tweet. We have the best state visits, don't we folks?
#MAGA
#KeepAmericaGreat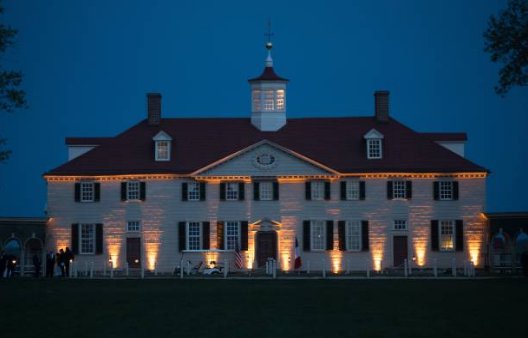 (2)
Day 1 of the state visit will be remembered for the private dinner at the iconic Mount Vernon home of George Washington. There were also meetings and the planting of a very special tree from France.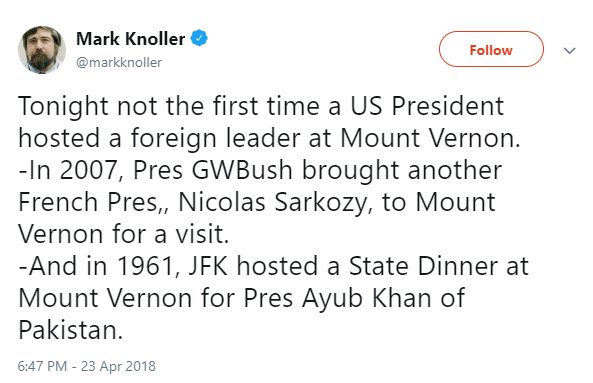 (3)
France's AF1 landed at Joint Base Andrews and President and Mrs Macron received a full ceremonial military welcome. President Macron spoke to the media.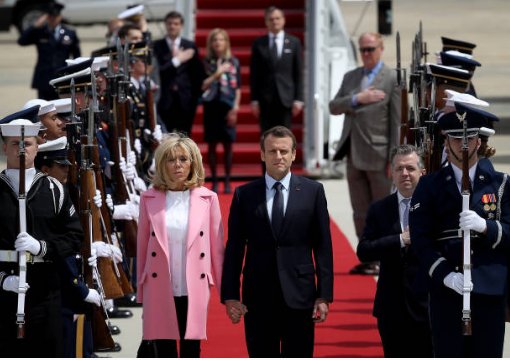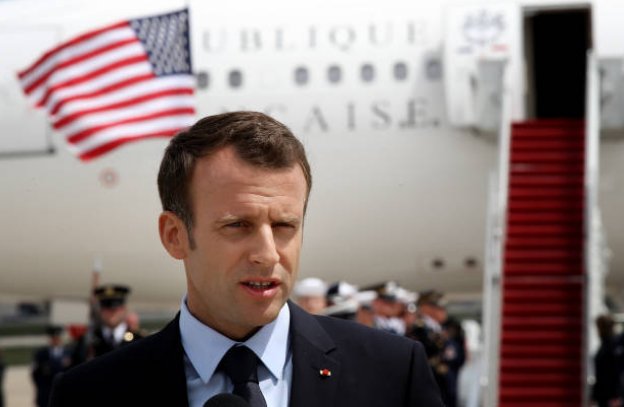 (4)
I haven't yet found any really good photos of the arrival by car. After spending time inside the WH, the two couples came out of the Oval Office to plant a tree from a town in France where thousands of US Marines lost their lives in WWII, 100 years ago.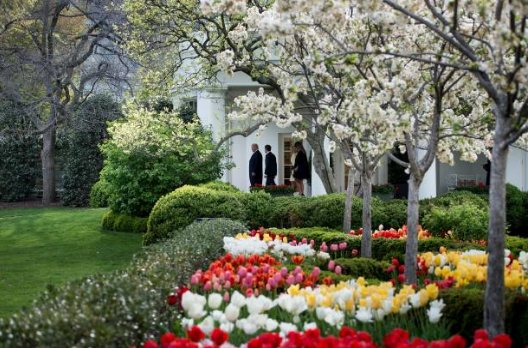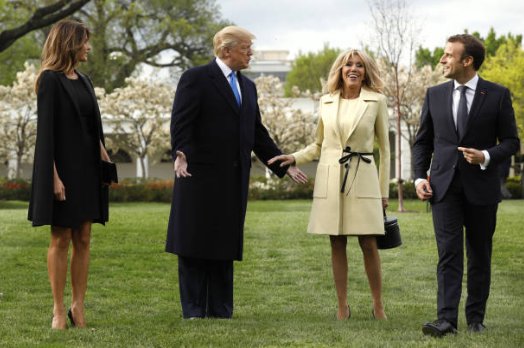 (5)
"Is this where we report for Obama's shovel ready jobs?"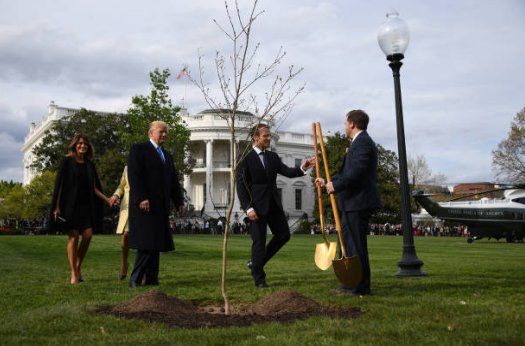 (6)
Just like
#KoiGate
, I bet someone out there is using just one of these photos to claim POTUS didn't help plant the tree. They're so predictable now that it's gotten boring, Anyway, observe how enthusiastically our very stable genius is shoveling that dirt. High energy.😄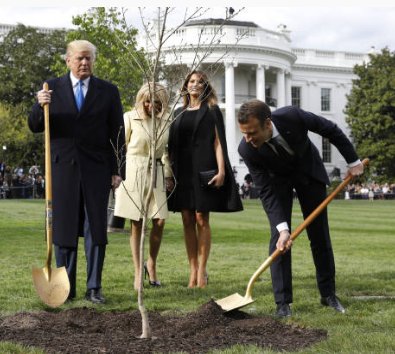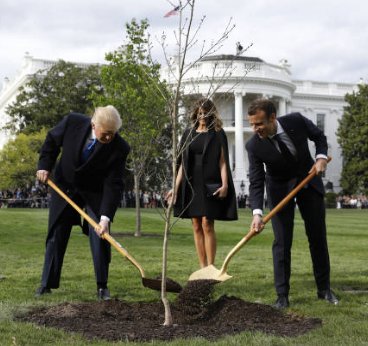 (7)
"Thanks for the tree."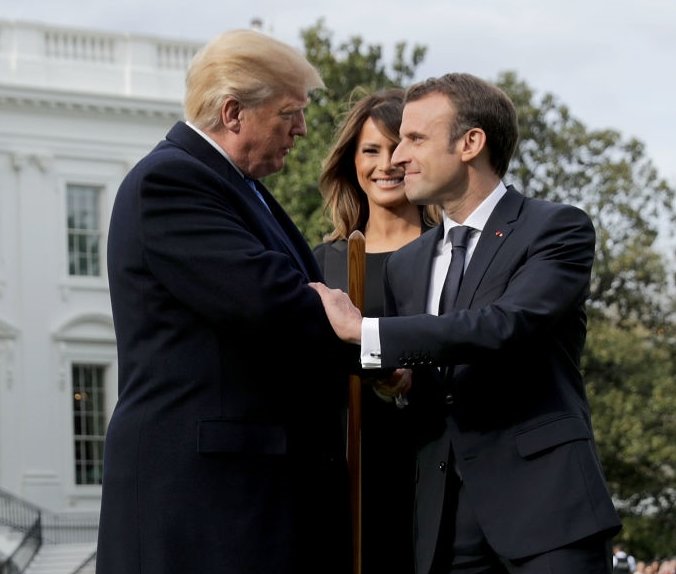 (8)
Man, I found it so difficult to find one decent photo of this scene. First, the ladies weren't beside the men. Then
#FLOTUS
called Mrs Macron over, but some random guy photobombed them.
#PhotoOpStruggles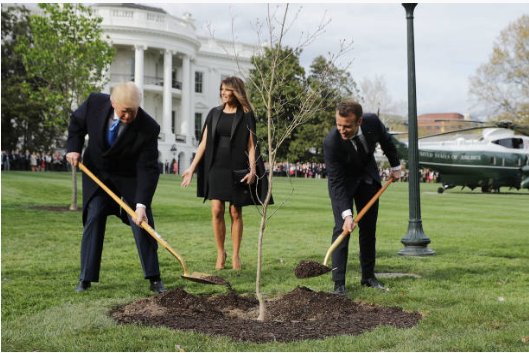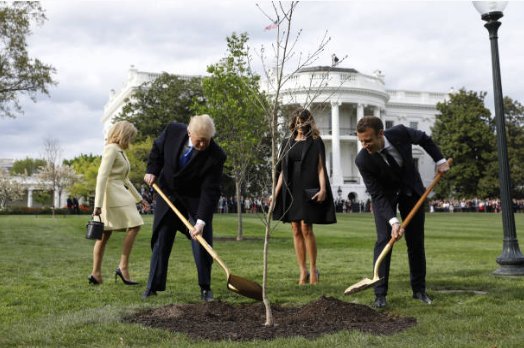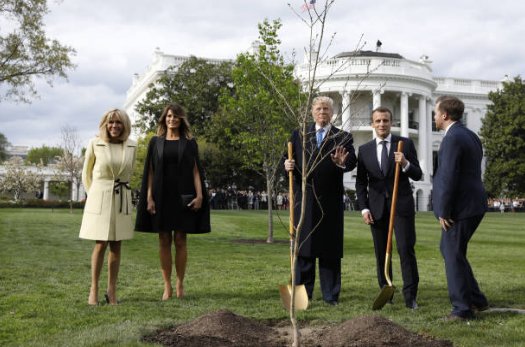 (9)
Wow these couples really like each other. They are constantly making each other laugh, and the Macrons are very... tactile. Well, they are French, after all.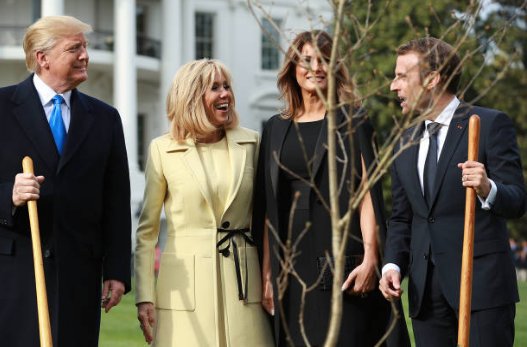 (10)
This photo of the Builder In Chief with a shovel is prime meme fodder.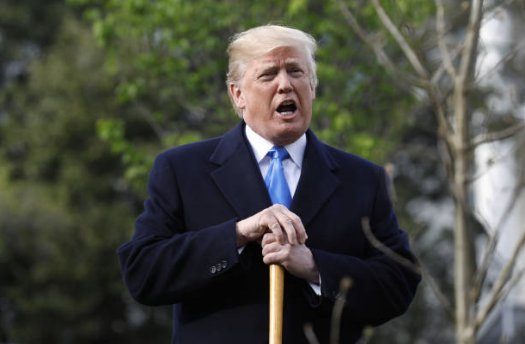 (11)
Iconic scenes of the four walking from the tree site to Marine One, en route to Mount Vernon for dinner. Big crowd of media, staff and guests lining the house end of the South lawn. The Trumps and Macrons have met four times in the 15 months since January 2017.
#Friends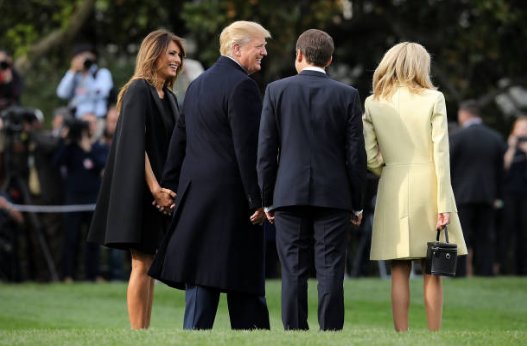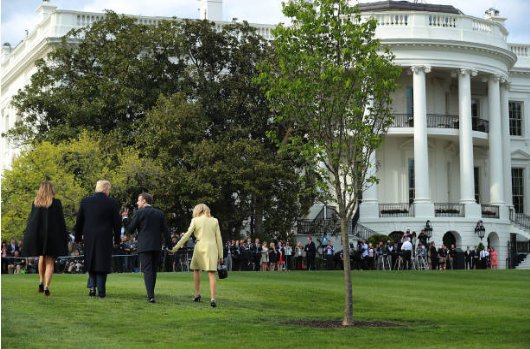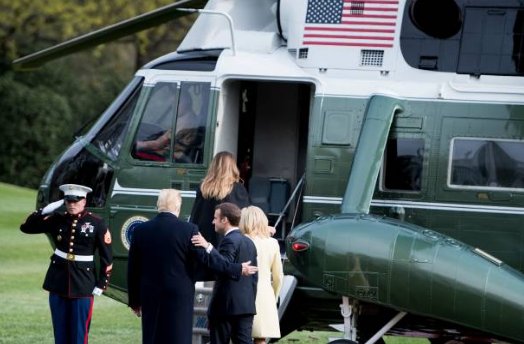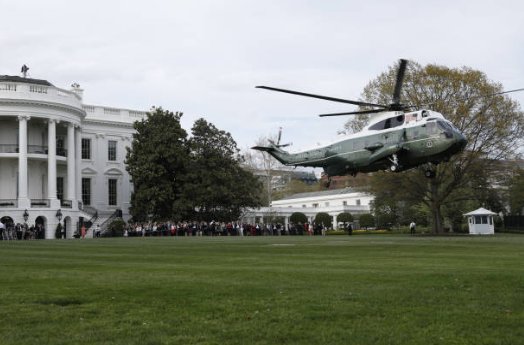 (12)
#FLOTUS
scheduled a quick sightseeing tour of Washington DC into the flight from the WH to Mount Vernon. Isn't the Mall and nearby avenues a beautiful part of the city? It's like Paris, by design.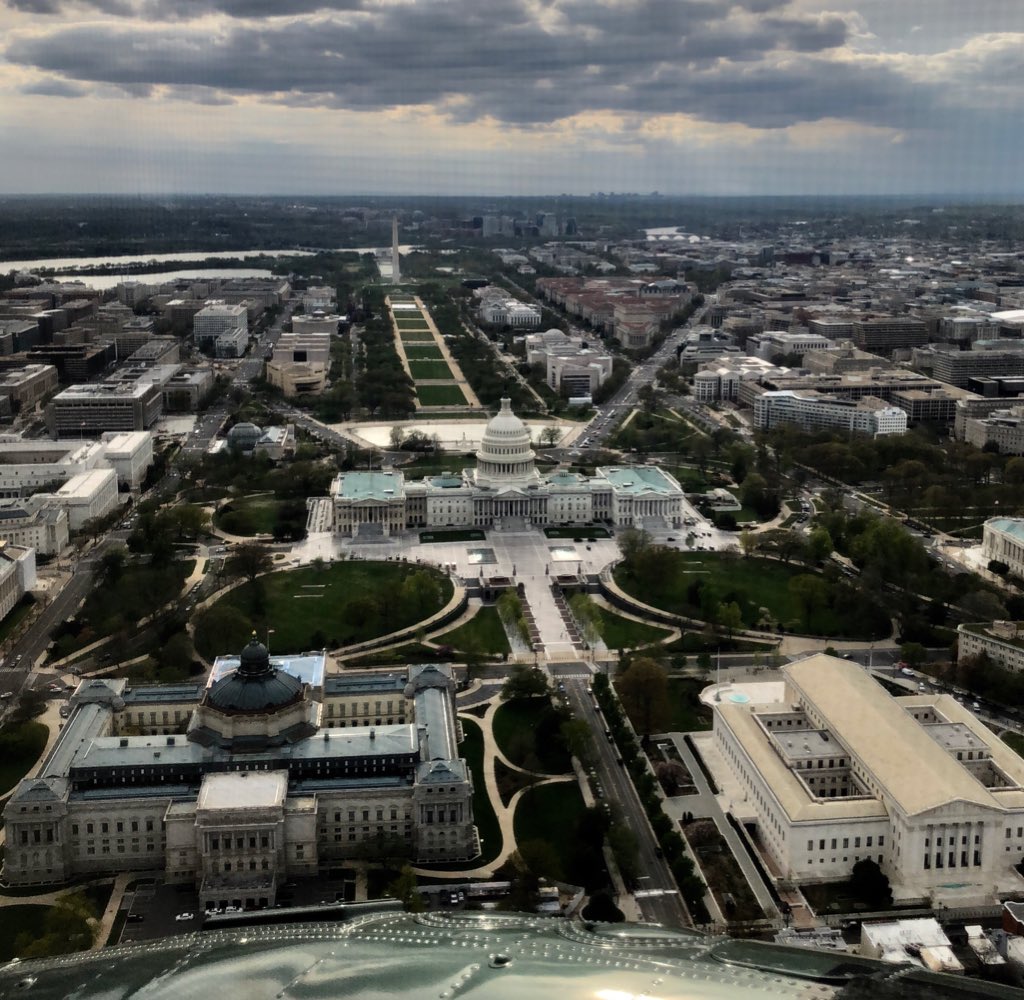 (13)
Arriving at Mount Vernon. The Macrons joined POTUS and FLOTUS in Marine One and there were several other helicopters there, to transport others and for security reasons.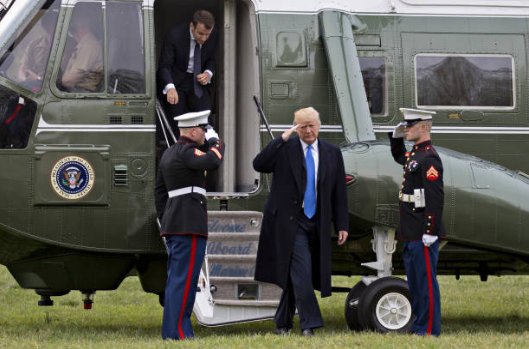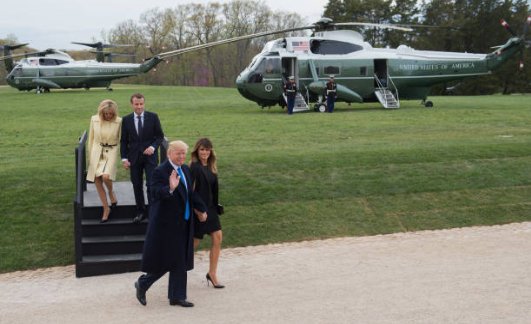 (14)
More laughter, probably at President Trump's expense, as the couples arrive at the mansion at Mount Vernon.
A huge tourism boost for this special place. Hosts: Doug Bradburn, Pres & CEO, and Sarah Miller Coulson, regent with the Mount Vernon Ladies Association.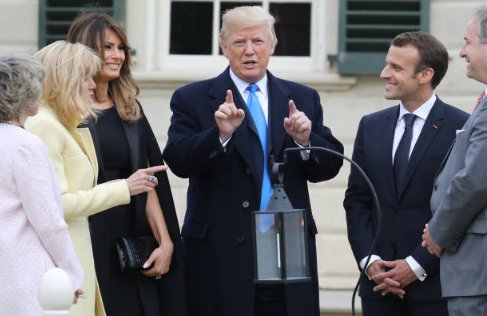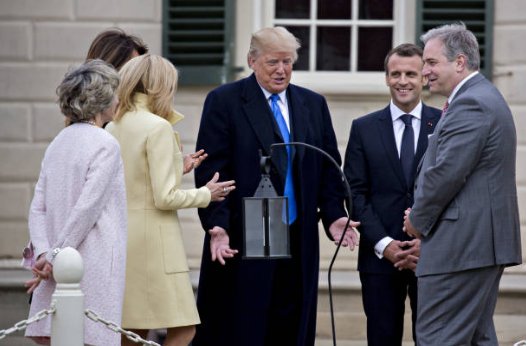 (15)
It seemed windy on the mansion steps but we still got these great photos of the party at Mount Vernon.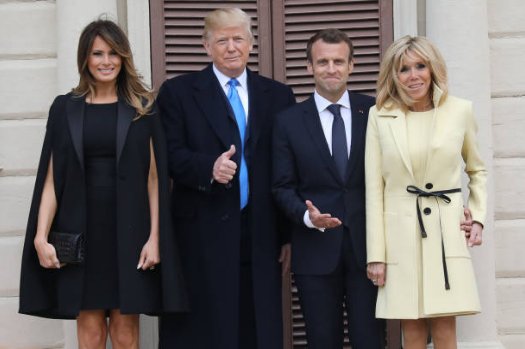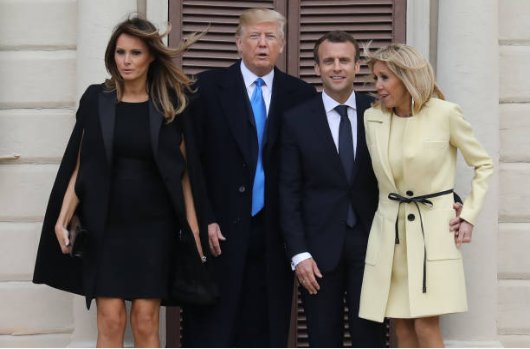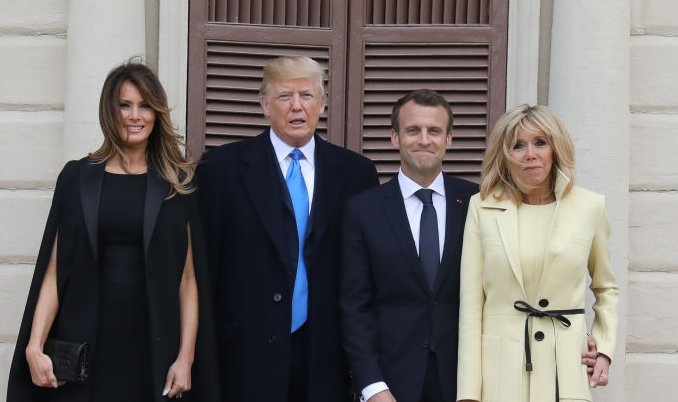 (16)
Photos from this photo-op will be on newspaper front pages Tuesday.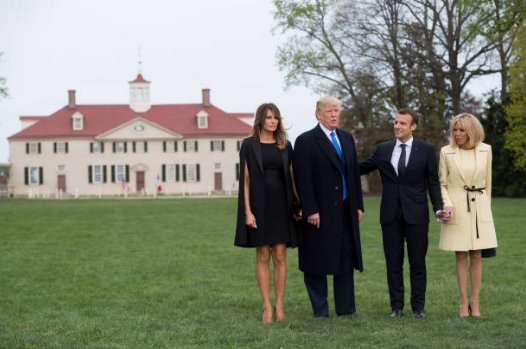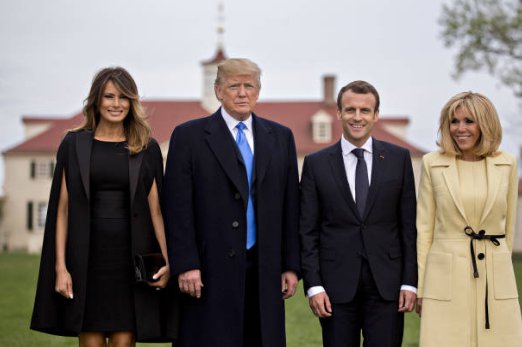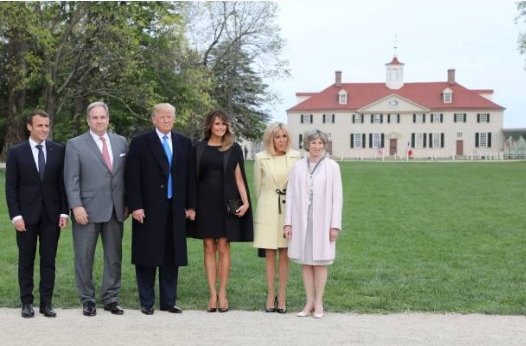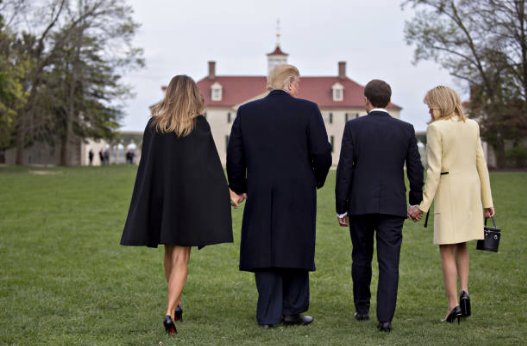 (17)
Photographers have a tough job at times. Kudos for avoiding the appearance of chimneys coming out of their heads but... the grass was left a bit too long to see their shoes. There's always something.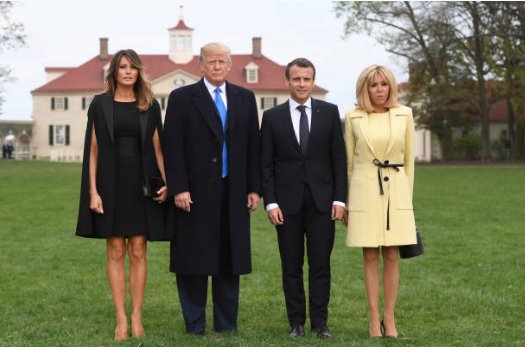 (18)
TIL there's at least one harpist among the many military bands that serve in and around Washington, DC. Beautiful.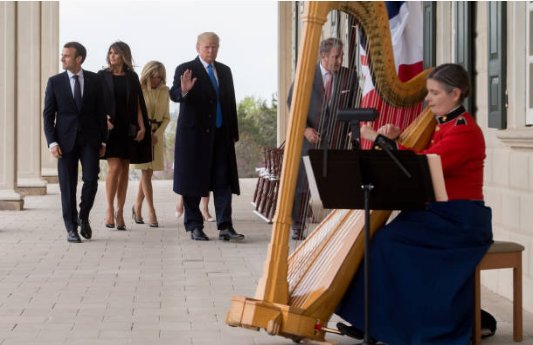 (19)
This is a man who is used to being in the driving seat and isn't used to waiting for things to happen, LOL. Bless him, sometimes the role means you gotta do things you don't want to do.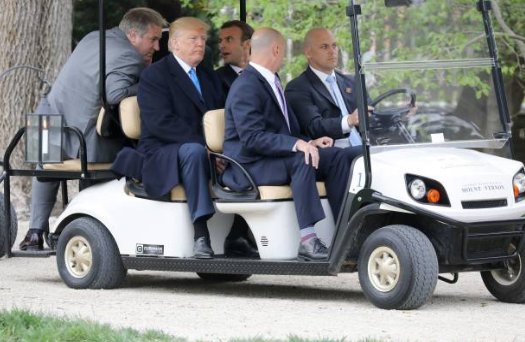 (20)
After dinner they were brought out to the helicopter landing site by golf cart. The others are like "that wine was lovely, can we go yet?" but the Diet Coke-fueled energizer bunny is still working. I can't see him ever retiring from work, can you?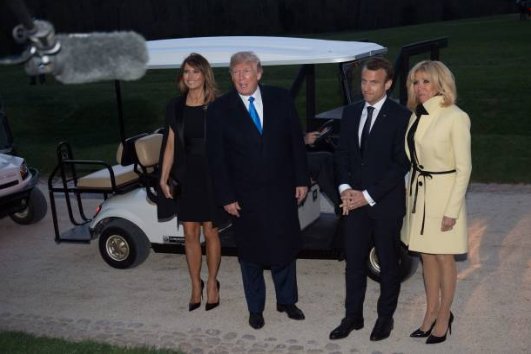 (21)
Melania Chic before boarding Marine One; Macron looking at POTUS like he's the father figure he always wanted; Mount Vernon at night... breathtaking.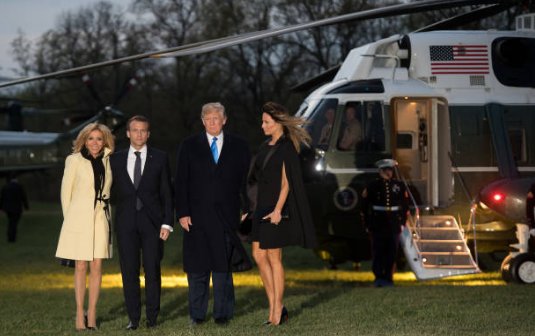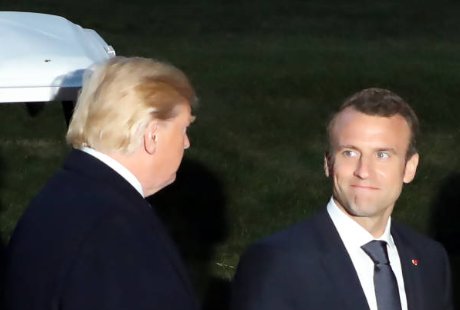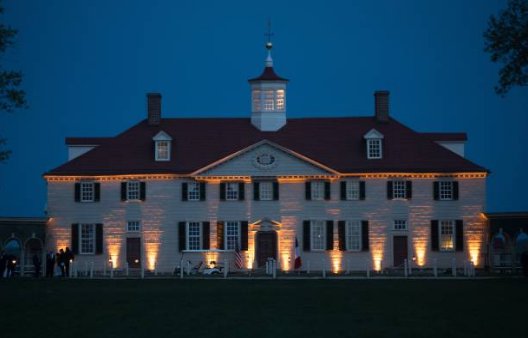 (22)
After landing at the WH.
Brigitte to Melania: I see what you mean about him always being on the go.
Emmanuel's inner monologue: Fine, you have more energy at 71 than I do at 40. But I can't give up wine, I'm French!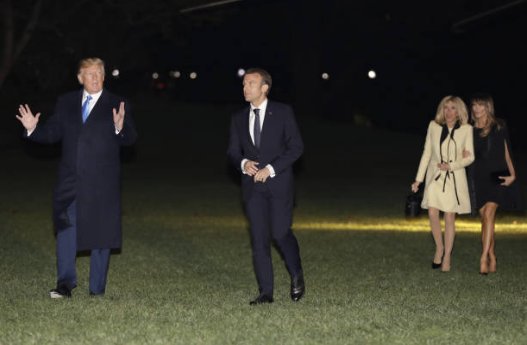 (23)
From earlier when they planted the tree at the WH. very caption-worthy set of photos.
Trump: "The Iran Deal is terrible and everyone knows it."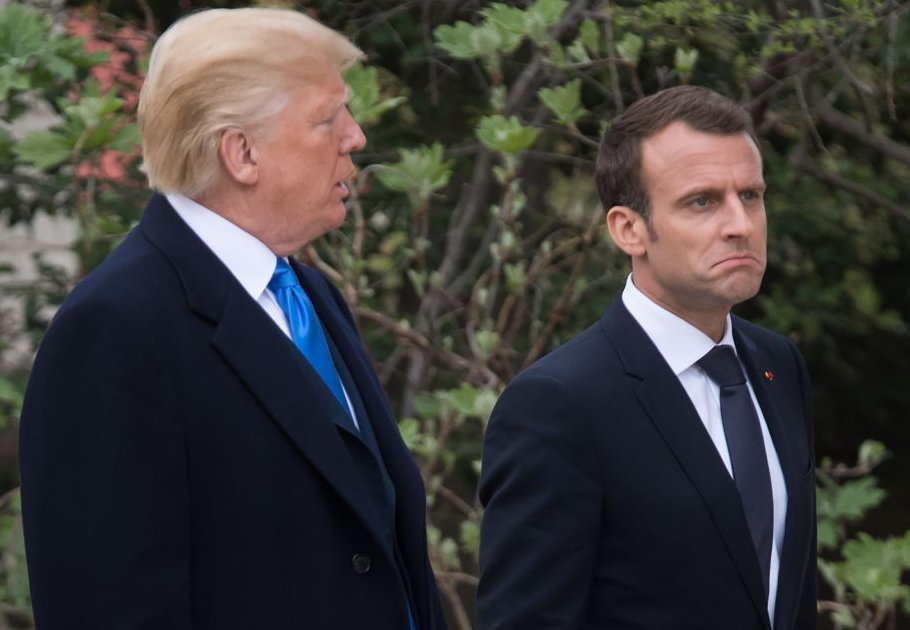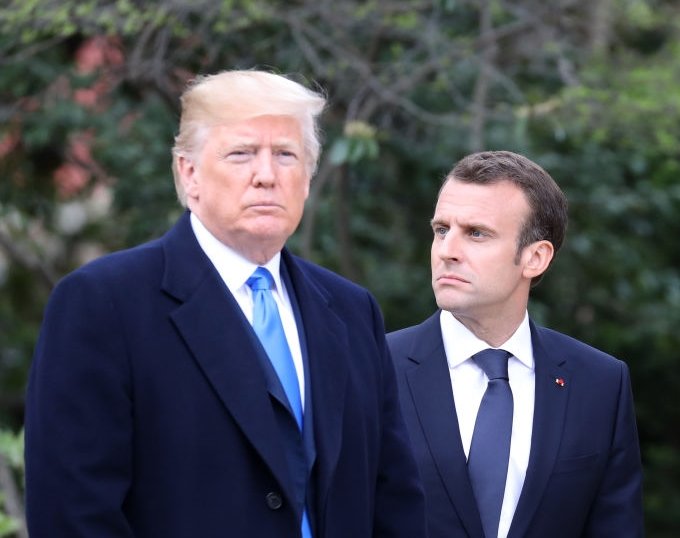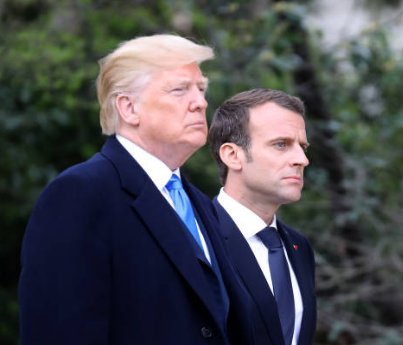 (24)
Day 2 of the state visit will be incredible. including a massive military arrival ceremony (Fife & Drum Corps), Oval Office talks, joint news conference and the most amazing State Dinner you've ever seen in the US.
(27)
Great photos that were released after I collated the day's photos above.
(28)
Macron at Joint Base Andrews earlier.
(29)
State Department video of the Macrons' arrival.
(30)
I have some more photos to add to this thread later, which will probably finish at around my usual
#PhotoThread
of 40 tweets.
The thread for the start of Day 2 will be copied into the regular thread at my pinned tweet.
Below: My previously elusive WH welcome photo: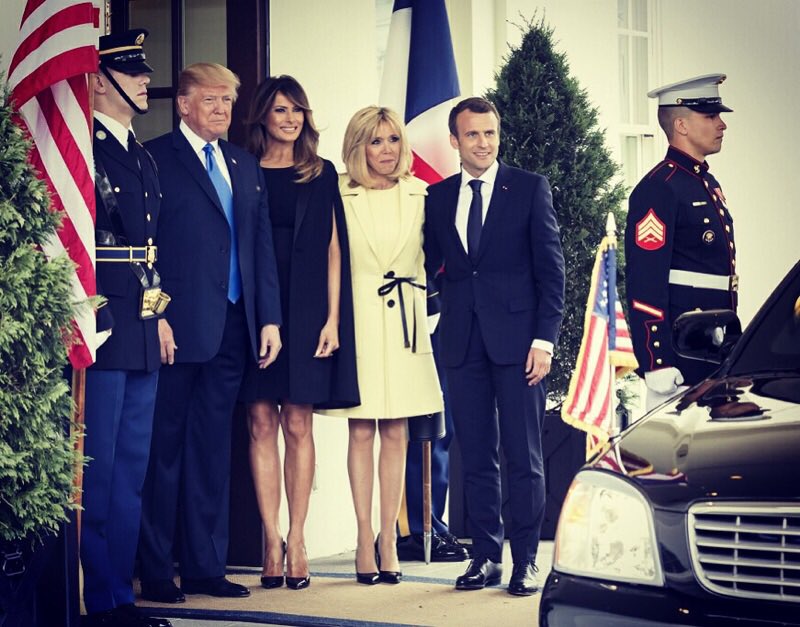 (31)
President Macron just tweeted these gorgeous photos from last night at Mount Vernon. Translation of tweet:
"Thank you
@realDonaldTrump
,
@FLOTUS
for this dinner in the steps of our ancestors Washington and Lafayette.
They already knew democracy was worth fighting for.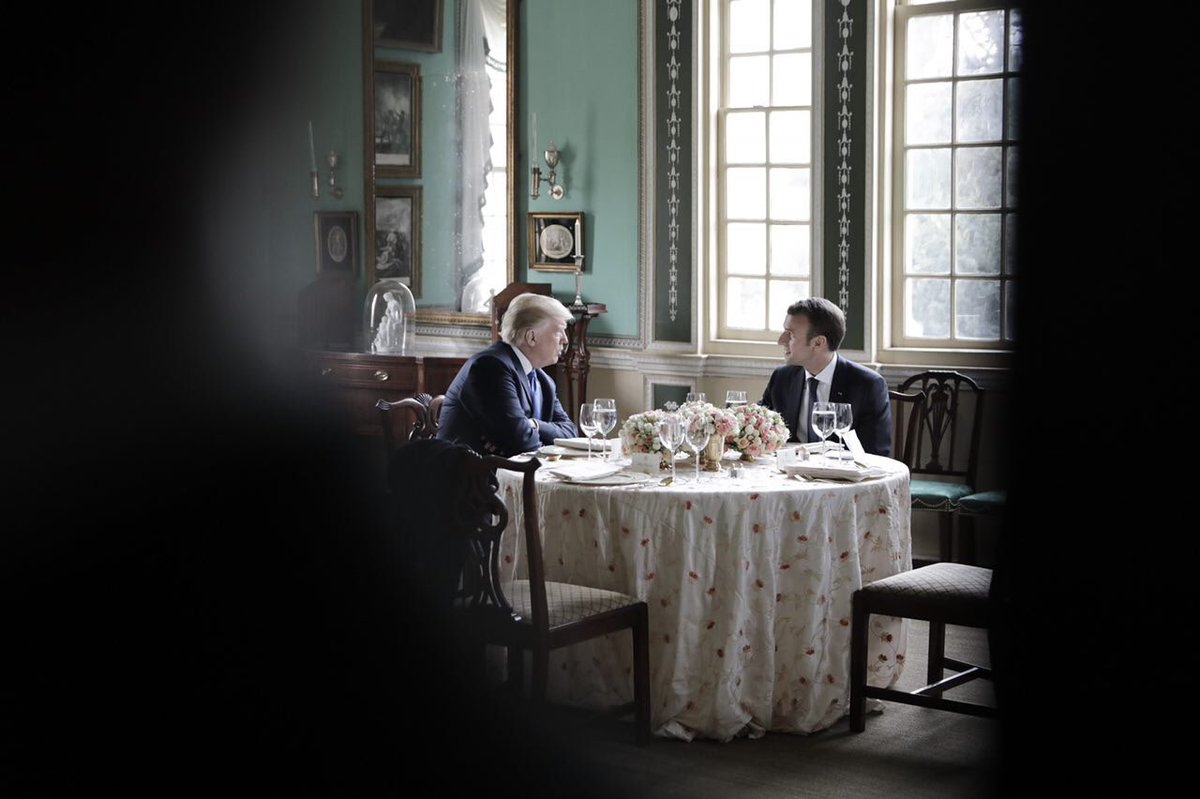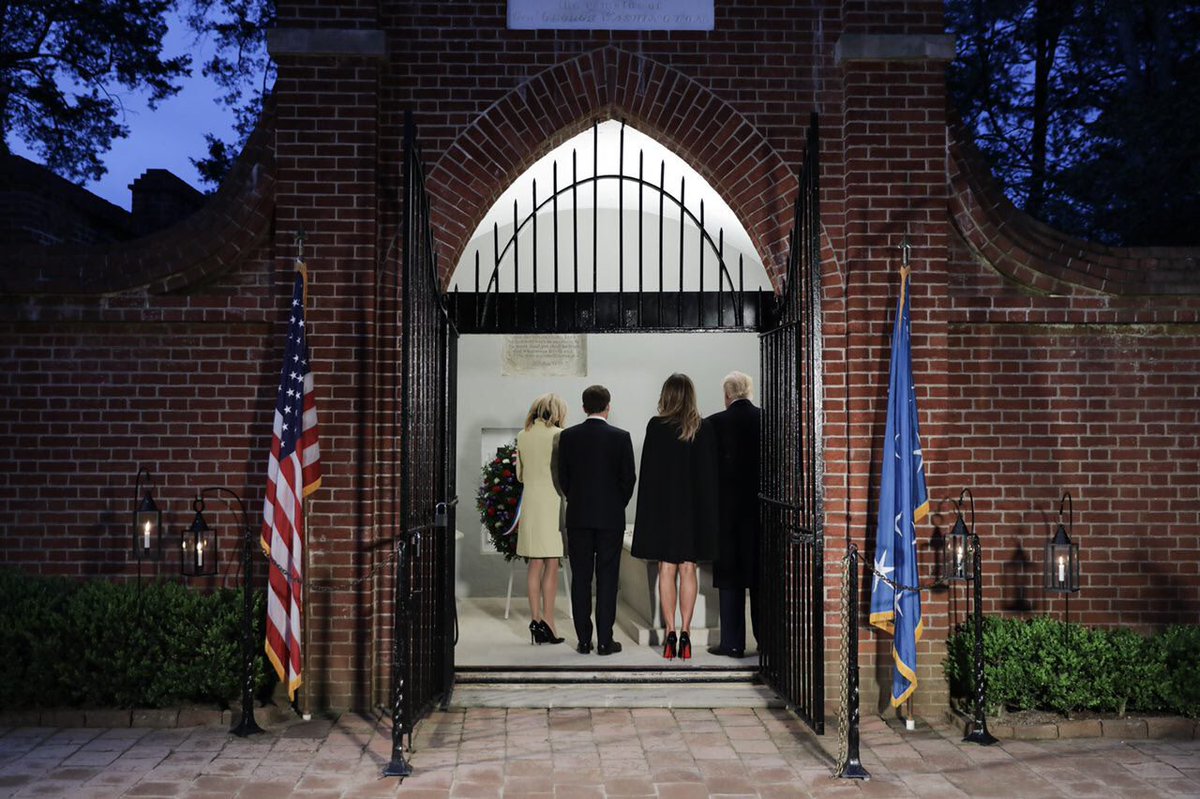 (32)
Another Macron tweet:
(33)
There's a whole series of photo and video tweets from the visit, at Macron's account. One last link:
(34)
Closing this Day 1 thread with the photos I found after the others. My pinned tweet for this week has links to each of the French visit threads - there are a few! Rich pickings for a digital scrapbooker like me.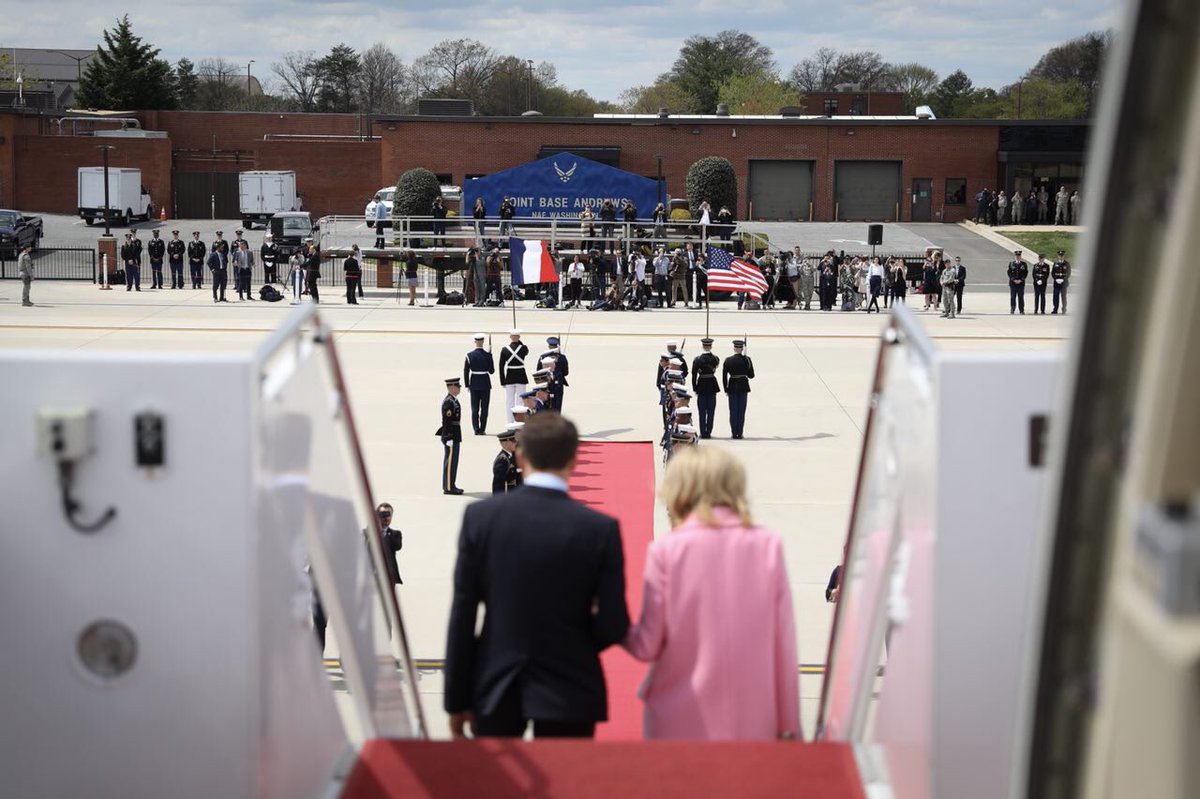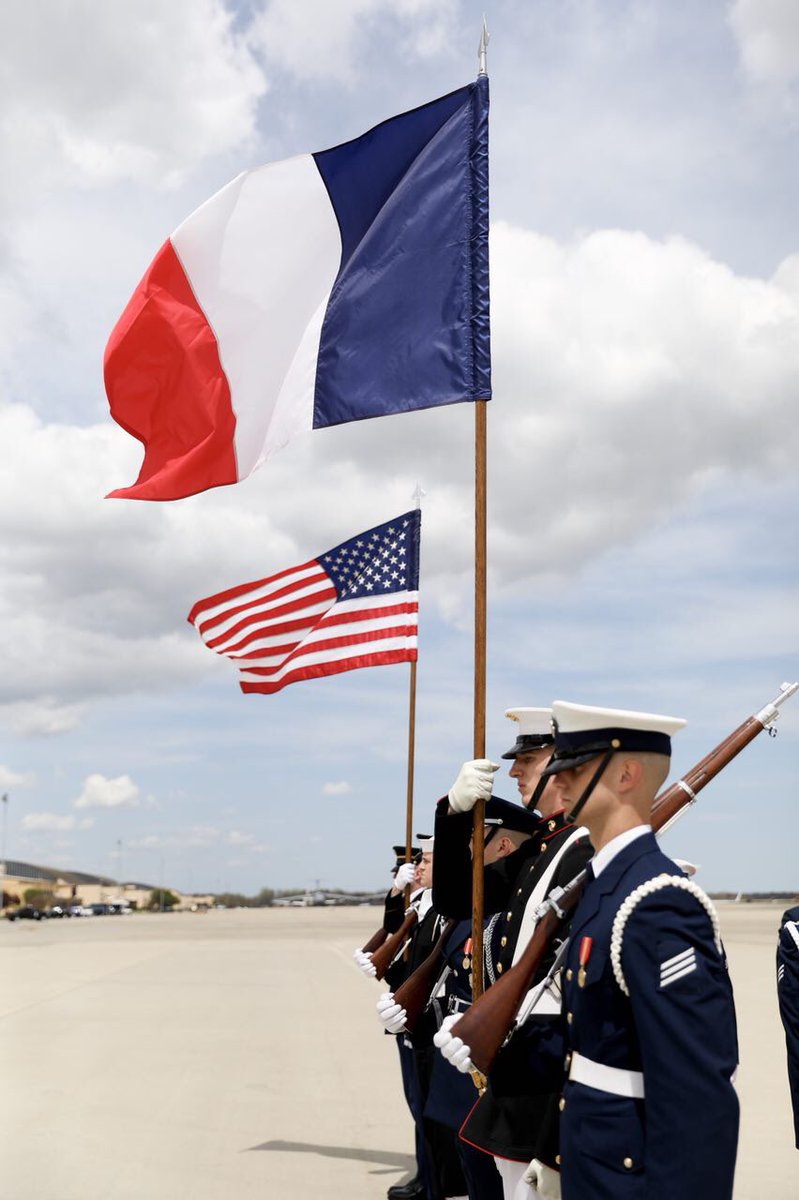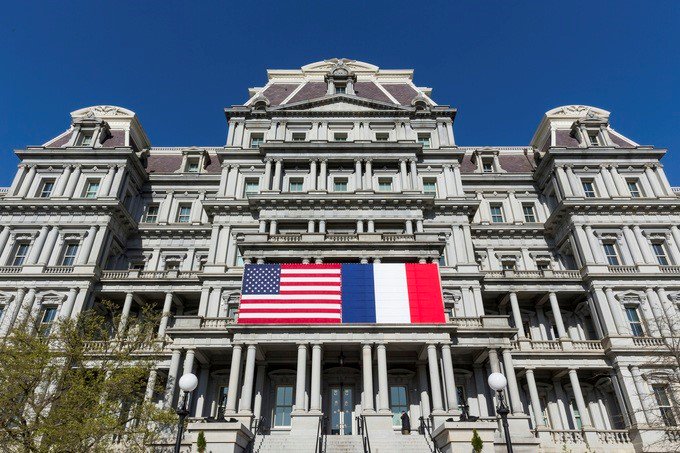 (34)
Some of the Official photos from Mount Vernon.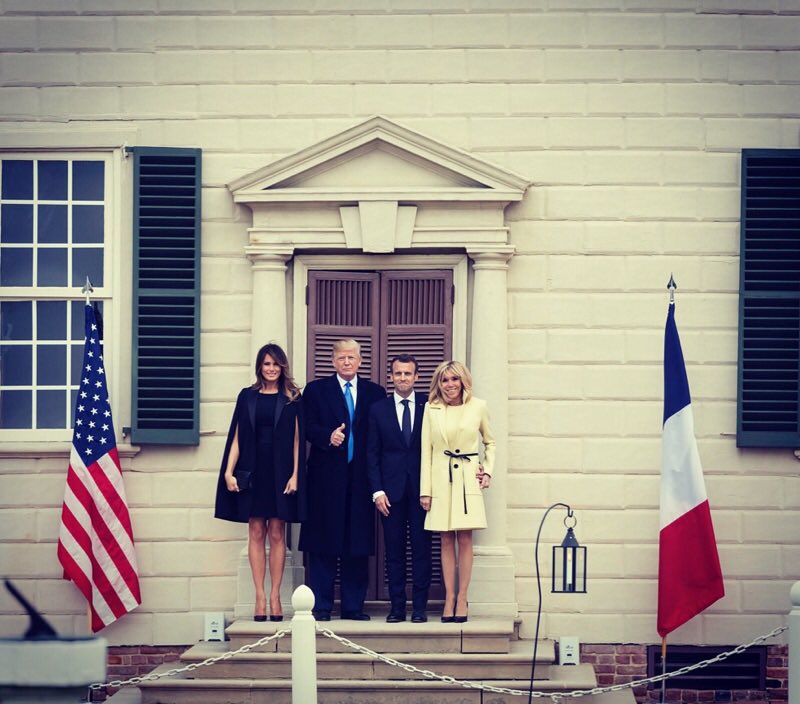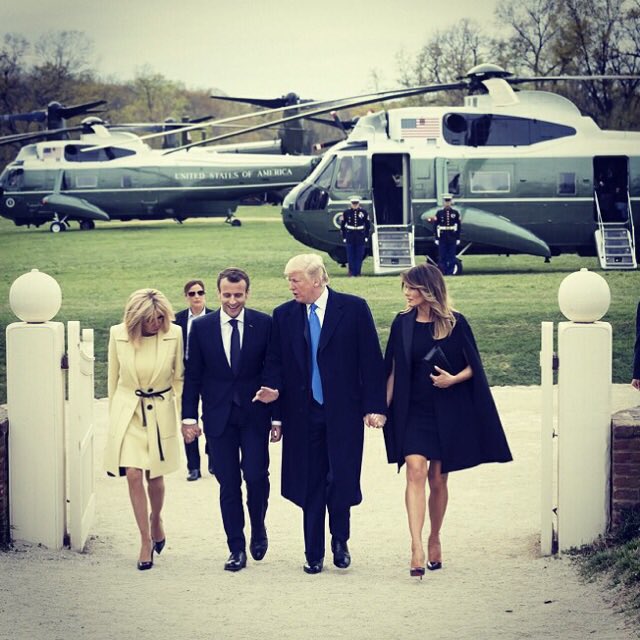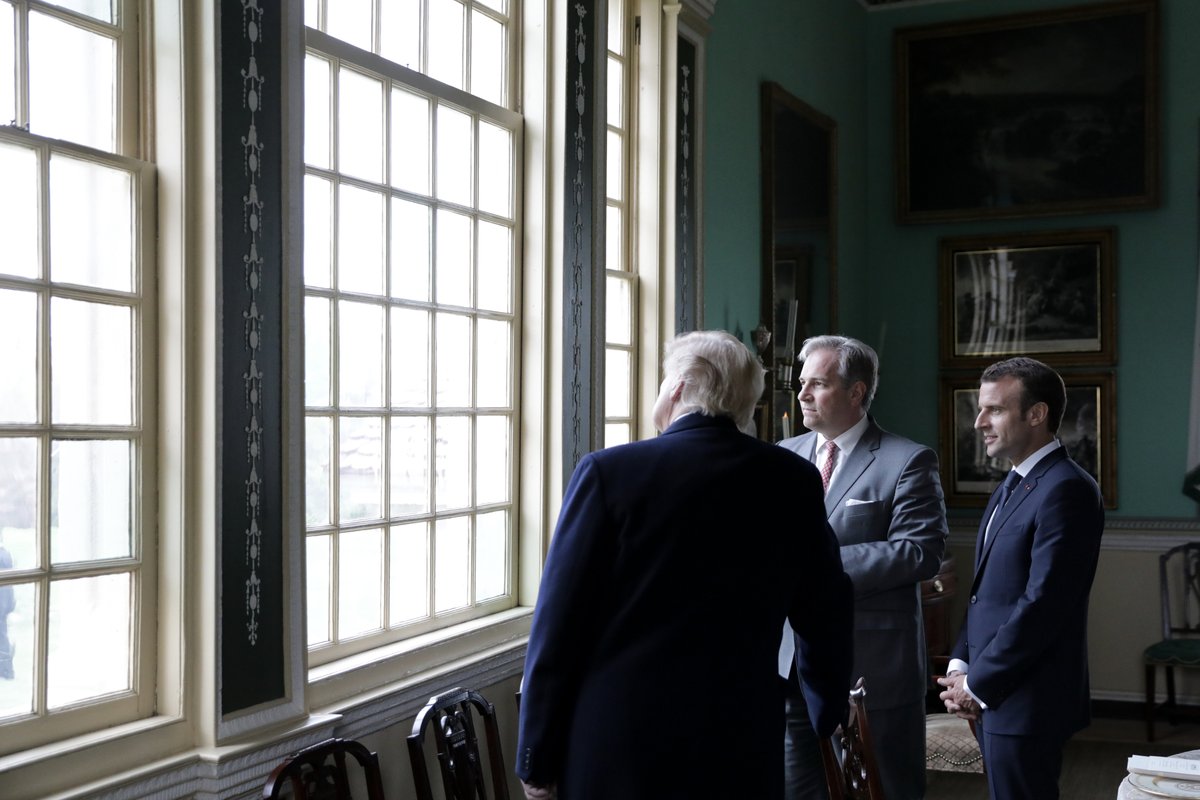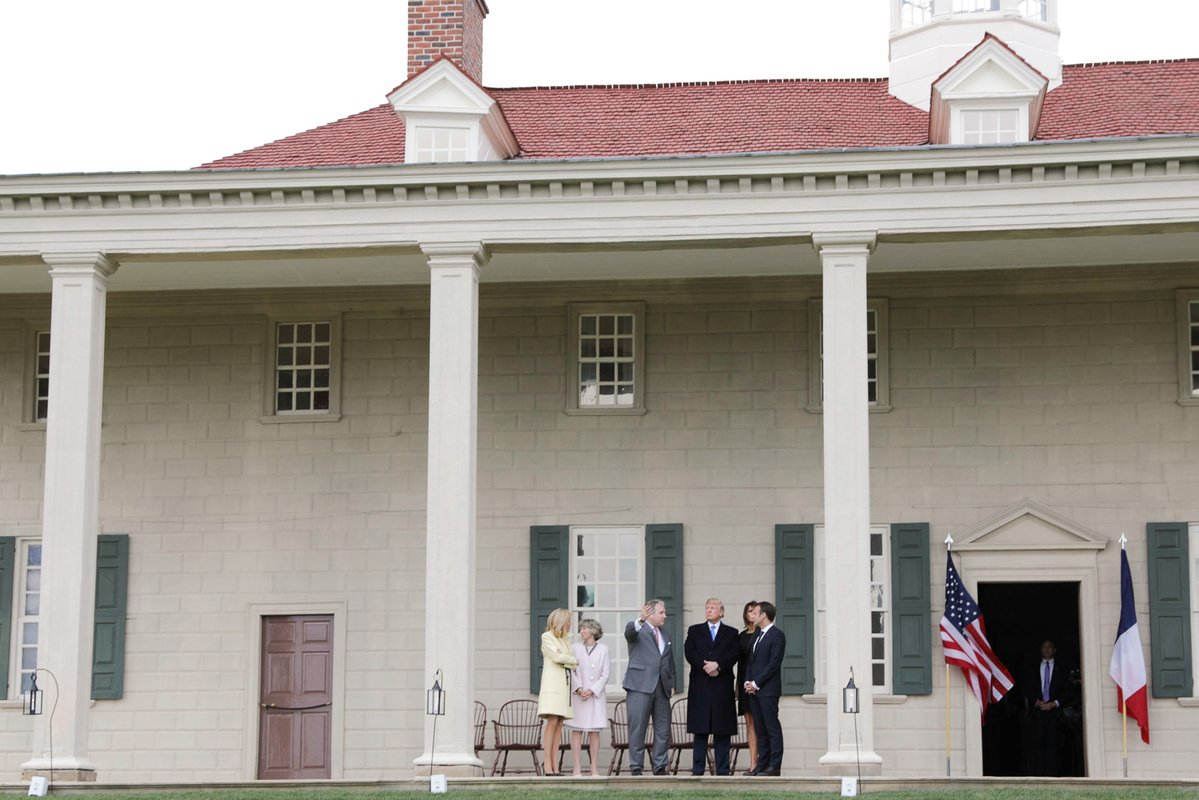 (35)
The Trumps and Macrons on Marine One before leaving Mount Vernon to go back to the White House at the end of Day 1.
END