FoxNews propagandist Laura Ingraham calls detention facilities with kennel-like cages holding 2000 children—including infants and toddlers—who were forcibly separated from their refugee parents "essentially summer camps," "boarding school."
via
@JuddLegum
'It reminded me of going into an animal shelter." Stunned reporter describes warehouse where Border Patrol detained hundreds of refugee children in chain-link cages. Doctors call it child abuse. FoxNews' Laura Ingraham calls it "summer camp."
@nowthisnews
ICYMI THREAD: FoxNews' Laura Ingraham's Racist Propaganda SShow
–detention=summer camp
–separation protects kids
–refugees=bad parents
–caging kids prevents gangs
–border INVASION
–real victim=taxpayer
–Sessions: not Nazi-like; Nazis kept Jews from leaving

Trump uses a drumbeat of racist language, propaganda & lies to gin up the white vote. White majority is the only way GOP stays in power (wo Russia). Today's crisis—criminalizing asylum process, separating refugee families—is created to cut legal brown immigration tomorrow. Then…
We must look beyond this immigration crisis & abhorrent separation of refugee families to recognize the larger effort to stop America's demographic shift. Trump trashes core principles of justice & morality to try to redefine American, America, History tells us the path we're on.
Collective punishment & separating families are tools of dictators. Ruthless Trump, Sessions et al have manufactured a cruel border crisis—punishing all refugee families, holding their children in cages—for what? A wall? Then what? Demagogue agitprop will move to legal immigrants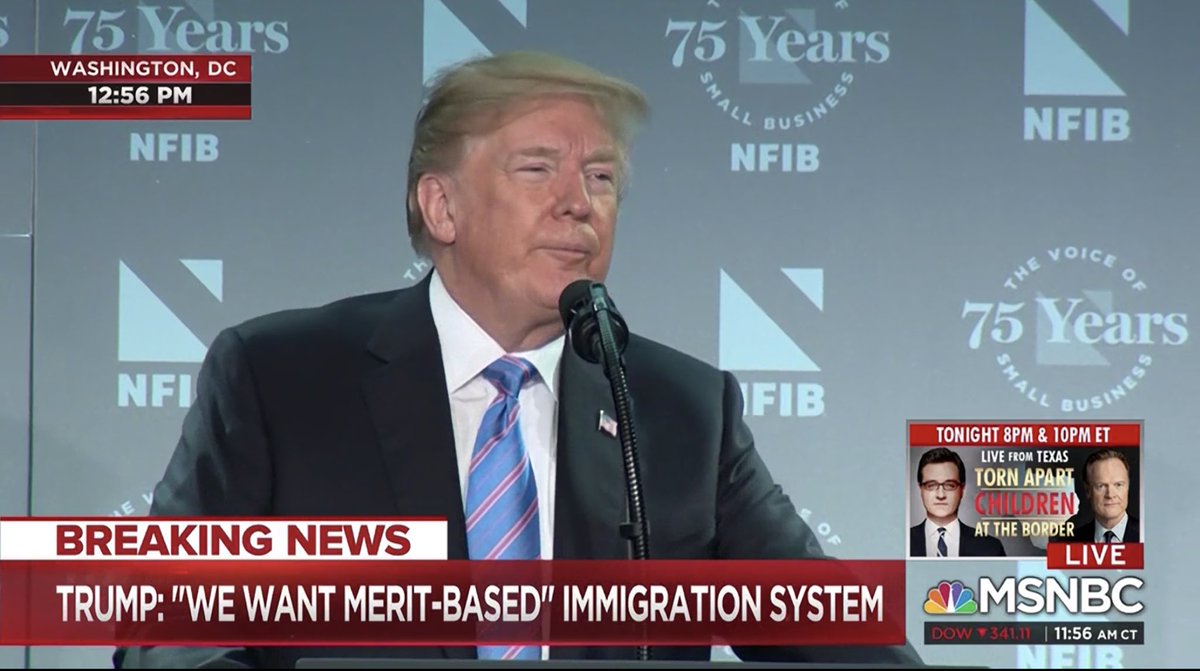 Handy to have quit UN Human Rights Council today, but no cigar: ICE Director defends human rights abuses at the border (criminalizing refugees & separating families), saying he's "following the law." Nazis called it following orders & it's not a defense.
rawstory.com/2018/06/ice-di…
"Playrooms of crying pre-school-age children in crisis." Medical professionals describe "tender age shelter" holding babies & toddlers separated from their parents. MAGA has already devolved to traumatizing destitute children & families.
#WorldRefugeeDay
apnews.com/dc0c9a5134d148…