Next up at
@BylineFest
a panel with
@DamianCollins
and
@carolecadwalla
Damian is chair of House of Commons Select Committee for culture Media and also sport, which conducted investigation into 'fake news' which followed evidential trail that broadened the remit...
#BylineFest
That investigation ended up looking into Brexit and the Cambridge Analytica law breaking, and produced a comprehensive and extensive report.
Damian starts by speaking a little about his work with the enquiry...
#BylineFest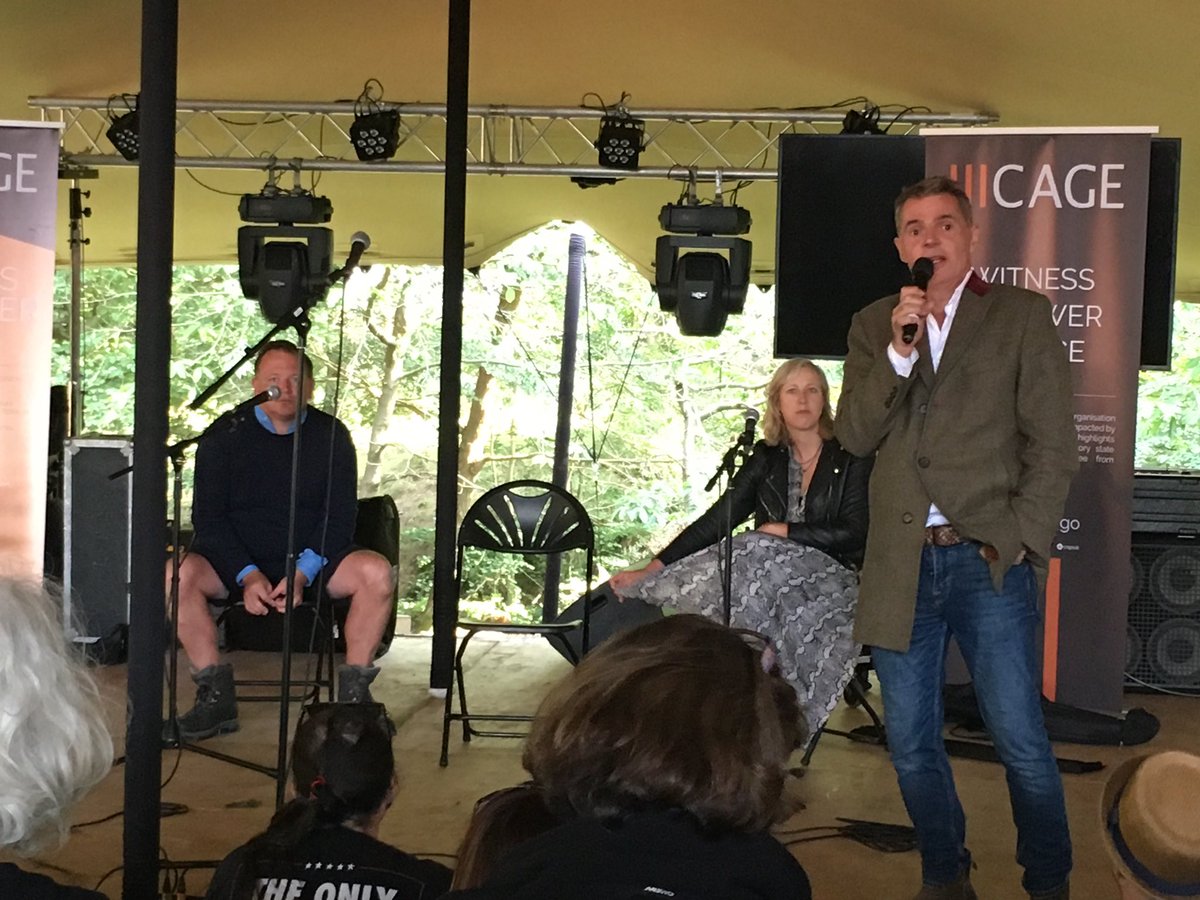 He says that what he started looking at was content hosted by tech companies that was intended to mislead. It wasn't just fun or silly stuff like jokes about Trump, it was completely false stuff like the bodies of white women being found with 'black lives matter' carved in flesh
Through these platforms you can reachvey large widespread audiences very quickly, and if that is used with bad intent it can have very concerning results.
We weren't just looking at the responsibilities of tech companies to handle this issue, we looked at who originated content
There's been more work on this in the states, buying masssive targeted advertising campaigns. But this is the top of the iceberg. The bigger problem is massive networks of fake accounts designed to appear like real people but work in an orchestrated way...
and this, Damian says, is the responsibility of the tech companies to address. He doesn't want them to have an opinion on content, but wants real transparency of who people really are and where messages are coming from. People need to know how their data is used too.
"I think people were genuinely shocked that their personal data can be taken from the likes of Facebook and end up j the hands of someone like Alexander Nix" - Damian Collins
Next up is
@carolecadwalla
the investigative reporter who broke Cambridge Analytica story. She says Damian's report is an incredible document that rounds up so much different work on this matters, and it makes clear calls for action - eg asking NCA to investigate Brexit funding
She asks Damian if there have been any updates on responses to the things his report calls for. He says parliamentary procedure is that the government has time to respond, and with parliament being in recess now, that won't be for a while
Damian says there's a second report coming out in late October, including a deep analysis of the data they got in relation to AIQ and some American data. They also want to see the ICO report. There'll probably be another evidential session too
Carole says there's so much evidence building up in relation to Brexit, from his enquiry, from the Electoral commission. She's says it is a car crash of illegality - there needs to be an overarching enquiry. Asks Damian if there should be a public inquiry. He says yes...
He says we need a Mueller style investigation. And we need to bring together all the investigations and address issues in our democracy.
But Carole says the urgency is now because in a few months we exit the EU as a result of electoral fraud. We need to act now.
He says his committee has limited powers - can't demand bank records for example. This is why he says a Mueller style investigation is needed.
Damian says the Electoral Commission findings have been passed to the police.
Carole says there won't be a trial before we leave the EU
Damian says the ICO is a prosecuting body so if they find crimes in relation to their work they can prosecute. But we need the National Crime Agency or the Serious Fraud Office to mount an overarching investigation.
Carole says to Damian "you are the MP who knows most about this and you're calling for a Mueller style investigation. What does it take to start it?"
Damian says he doesn't have power to do that. Public inquiries are started by the government, often in response to public pressure
The host of this session,
@peterjukes
draws a parallel to the phone hacking enquiry that followed the investigation by
@Bynickdavies
- but the inquiry had a cross party push behind it. Is that needed now, and it feels like many MPs don't really want the truth to out
Damian says there is a process and the government wouldn't be entirely wrong to follow it, responding to his response in the autumn and following it from there
Peter asks about the experience of being targeted by the Russians in response to their work. In particular the Russian embassy twitter account trolls them online.
Carole was attacked in a tweet by the Russian Ministry of Foreign Affairs declaring her work fake news.
Damian says at every step of the investigation, evidence of Russian intervention has only got worse. "We've been asleep at the wheel. Our intelligence agencies have focused on attacks, but missed this more subtle psychological warfare... interfering in the politics of a country"
He says there needs to be international rules on information warfare like this. There is no complaint they CB bring against Russia to an international body.
A question from the audience: given the illegality that has been exposed, and the time it takes to investigate them, but the hard timeline of Brexit, should we pause or stop it while we investigate?
Damian doesn't quite answer ;)
Audience question: a large part of the Brexit vote was from old people who get their news from newspapers rather than social media.

Damian says in election or referendum like this you don't have to sway everyone, you just need to sway 5% or so of people
Peter adds to this on how the tabloids appeared to be linked to the same campaign messages and timings.
Eg the very day Vote Leave gave money to BeLeave group, sun registered as a campaign group and ran a front page saying "BeLeave"
And Michael Gove (accompanied by Rupert Murdoch) got the first interview with Trump in New York to run in the Times including supporting Brexit - so there was a similar campaign running in papers as on social media
An audience member in a question refers to evidence he has provided to Damian and Carole recently of huge amounts of funding from particular sources in the US to fund the Brexit canpaign. (I won't repeat details here)
Says the US involvement has been ignored so far...
Damian says he has seen some of the evidence and is working on a second report to be published in the autumn.
I suspect we'll find out more from Carole soon too. So it sounds like there is even more to emerge publicly.
And that wraps up this panel at
#BylineFest
This was a fascinating panel discussion, and in the thread below I kept notes of the key points - what should be done now about the illegality behind the Brexit vote?
#BylineFest
#BylineFestival