The Centre for Sustainable Employment
@working_india
released a detailed report titled 'State of Working India' last week.
Some highlights and what it means for India's future below:
You can download the full report here:
cse.azimpremjiuniversity.edu.in/state-of-worki…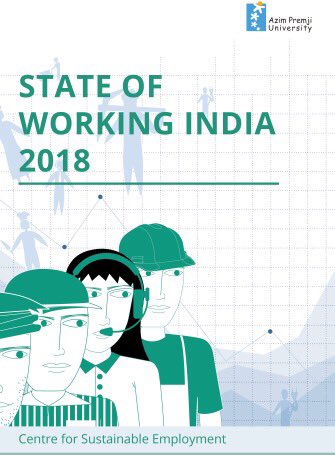 2/
My beef with reports on India-the quality of data and the definitions used.
This report also suffers owing to inadequate quality data from the govt.
I'm incredulous at the idea of 1B+ pop nation having no quality data to rely on.
@Social_Cops
can change this.
The authors: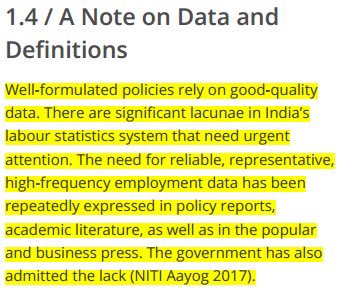 12/
Solvong for low LFPR for women has to be a priority.
Push for programs that enable graduate education are a part of the solution since graduate women have high likelihood of joining the labor force.
Attacking social stigma around women in the workforce also needs work.