#Brazil
: A 19-year-old woman wearing a
#NotHim
, or
#EleNão
, T-shirt has been attacked by a group of men claiming to support far-right-wing presidential candidate
#JairBolsonaro
in
#PortoAlegre
telesurtv.net/english/news/B…
#nonazis
#Antifa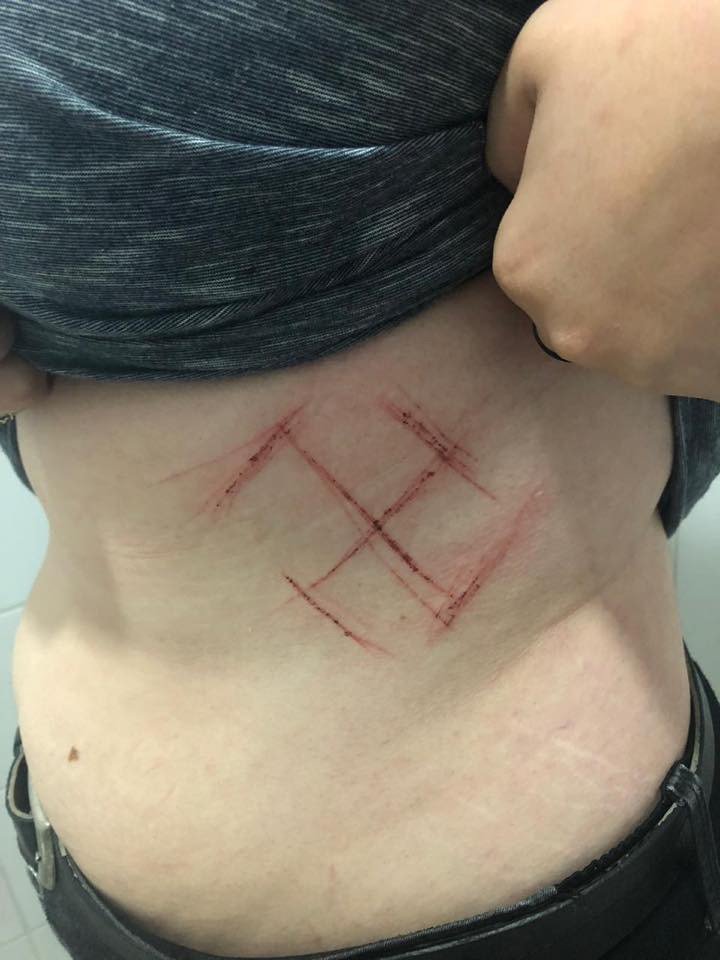 Neo-Fascism rises in Brazil!
"The police chief told Radio Guaíba that the symbol on the girl's belly is Buddhist religion and not the Nazi swastika."

Today, several reports of fascist attacks by groups of men claiming to support the far-right presidential candidate
#JairBolsonaro
. Even two sisters holding hands in the street were cursed as lesbians and threatened with death.
#Brazil
:
@luciaguimaraes
: "Transexual former funk band vocalist beaten up with iron bars, walking on street overpass, by group who said victory of far right candidate will rid the country of people like her."
bit.ly/2yxGQsw