I hate the certification industry, it prevents talented people from participating, particularly younger and less well off. If you want to learn online
#investigations
I'll teach you everything I can with live support absolutely free.
osint.team
#OSINT
#infosecjobs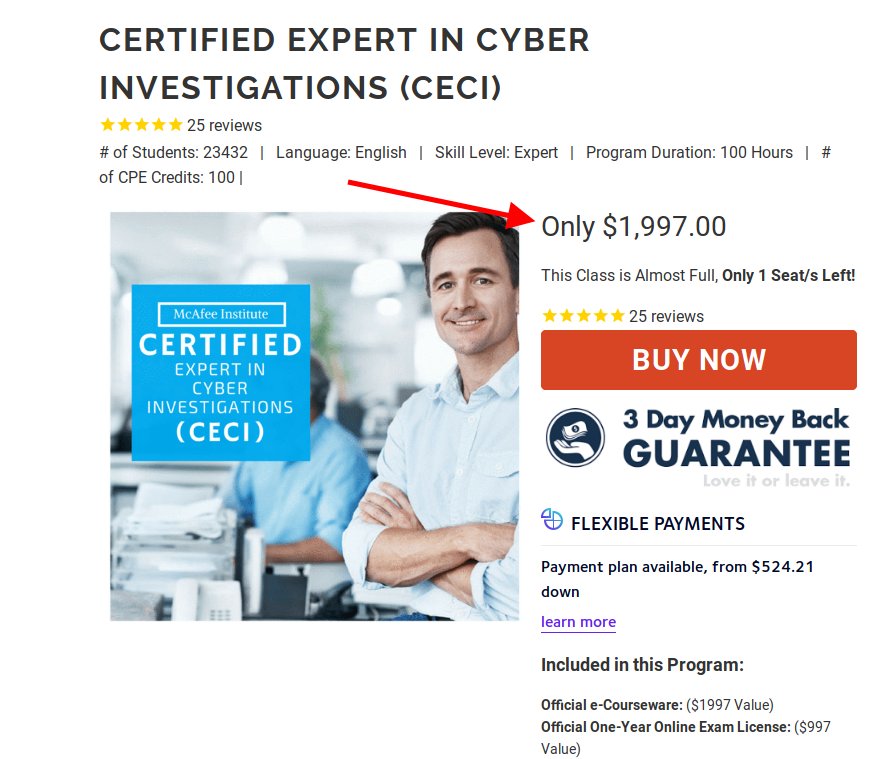 An
@OReillyMedia
subscription ($39) and
@jms_dot_py
course
register.automatingosint.com/python-course
($45). These are what young
#infosec
/
#OSINT
investigators. Should be spending money on. Keeping low monthly payments allows people to get the skills while paying for quality.

Perfect representation provided by EC-Council website. It's one cert after another, not a problem from people IN
#infosec
. However if your NOT these are just never ending walls. If I was an employer I would be more interested in
#whitepapers
,
#bugbounties
and
#OpenSource
.
I'm done ranting now, sorry followers!