I can't say this enough, lakini it's really important kwangu and I think to any person in the arts who would like to make it sustainable.

This is my thinking, based on observation, learning and experience.
Jana at Blanket or any public space that I interact with people it's always "unatoa project lini? Umepotea wapi?"
Customer based intervention - it's not like doing things for people and what people like/popular at the time but knowing who likes what and why..about your art.
This was my thoughts jana at blankets artist hangout..
I am a familiar face and I get a lot of attention wherever I am lakini mkurugenzi
@coachyawe
once asked, kama tunajua tofauti ya "user" na "customer"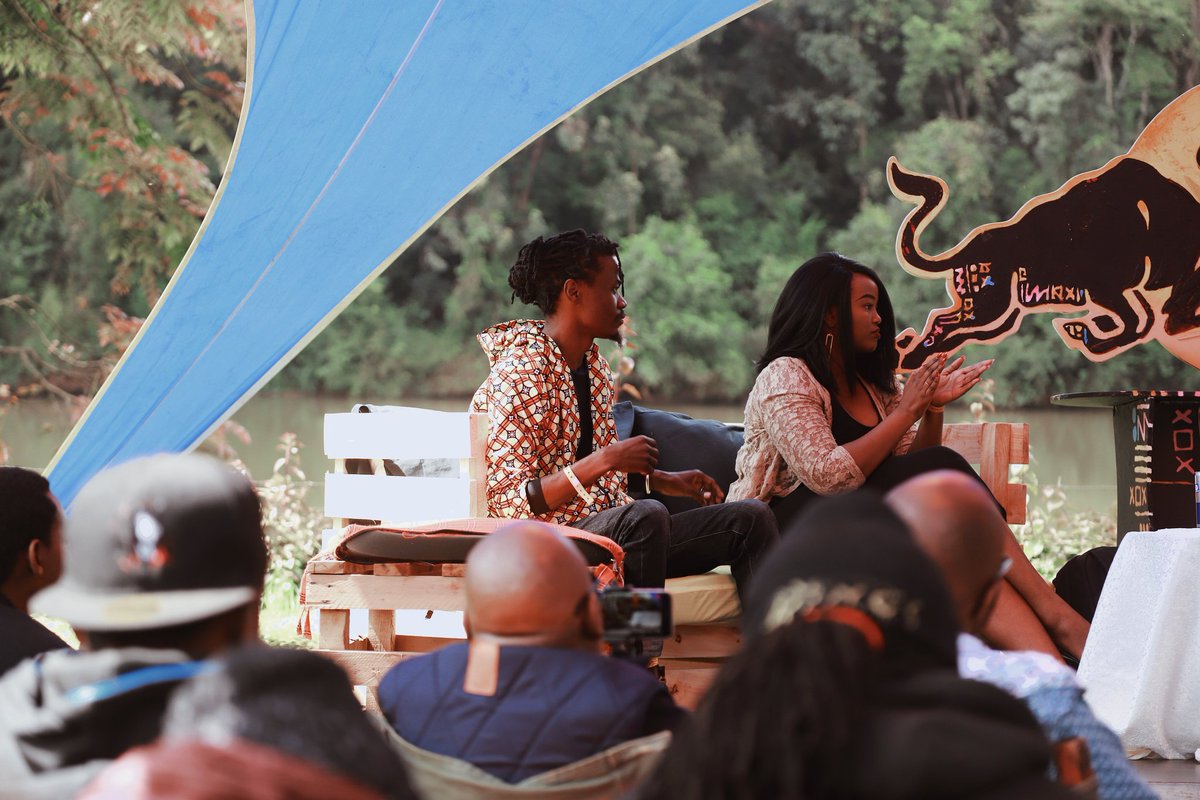 "Users" are familiar with who you are, somehow interacted with your stuff lakini they don't buy, not saying they aint important, I am just pointing out.
That's where we went wrong? Where artist popular but conversion isn't as big.

This is only a tragedy when you haven't figured it out.
Practical application is when I did a one month tour in all the 99 wards Some time back..took a truck and sisi haoo!

I noted that those who I thought would buy my physical albums were typical youth. Wrong!

I sold 10K copies but it was clear...
The young people just wanted selfie which is okay but women, nduthi guys, young professional and mothers were the once who bought 70% of the album.
Young professionals also came through a big way.

I noticed they were more invested in the product & music than the rest.

They bought the physical copy but already had all the songs saved & in their playlist.

They had an intimate relat8nship with the lyrics & the songs.
I have a predominately male audience, wa kufa nakupona, yes. Lakini pia a huge female number of fans, Way more than I expected. Must be my looks, my hooks, na lyr8cs inawa hook. Looool.
@Ngartia
told me, to be more vulnerable in my lyrics, itasaidia.
The new album
#Masterpiece
has more of vulnerability.
Hopeful sita need ku unbutton top, ribs zionekane.
I am really clear about how to distinguish between "users" and "customers"
To determine what, where how to distribute efforts and resources.
The ways, I think I can know more about the audience and supply them consistently.
Ofcourse;
1)
Offline (one on one) i am going out more.
2)
Market place
juliani.co.ke
has a way for me to connect, follow up and give more value.
3)
Partnership - common purpose.
I have done 5000 audience for my launches before and more to come.

The best way to be consistent is by the same route, by how we got here.

Interacting, Knowing, Giving value to one customer at a time.
And for you, unajijua - the beautiful lady and your male friend at Blankets, who told me, nikifungua Cult na niseme mukule nyasi, mta kula.....
Kusema ukweli get tu new album
#Masterpiece
, mkule neno.
My final, finally.

Anybody can have a number one song, sell biggest, most views.

"Hio ni success but repeated success ndio kua successful..."

Kuwai hii ndio muhimu zaidi.