I was at the VIP section of the departure lounge at the airport with my Rabi
@yemusan1
, when a great man (
@LekeAlder
) whom I've admired for years walked in with a broad smile on his face.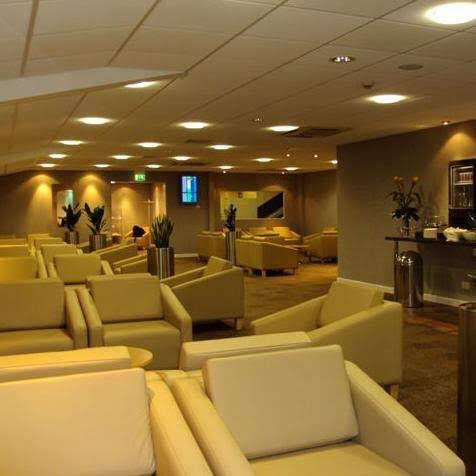 Need I add that we have never met physically but his ideas, teachings & precepts have impacted me tremendously and my work has inspired him as well to my surprise.
We ended up chatting for over 45minutes if not more on diverse topics and issues making that day far more productive than our scheduled trip. One take away from that dialogue is that idea is what keeps the world spinning. Idea is capital and idea is all.
If I were to share money with a group of hundred people, no matter how huge the amount is, each recipient will create a picture of having the whole, thus robbing themselves of the satisfaction of the share they've gotten for the want for more.
#Avarice
This applies to food, money and attention. So human nature in its uncultured & clustered state doesn't appreciate sharing scarce resources.
Which brings me to the question of spreading or sharing an idea. Many would ask why I share ideas in the open without the fear of being copied and cheated. I usually smile and respond with "I was freely given and freely would I share."
In fact the advice of one of my mentors was that I should always lay my ideas on the Timeline of my Twitter handle to whom it may concern. Our acts of kindness are iridescent wings of divine love, which linger & continue to uplift others long after our sharing as learnt.
I have since figured out why this is imperative as corroborated by many renowned scholars. When you share ideas with a people of diversity, it creates a cultural impact and becomes more valuable as it spreads and never less.
A practical example of this in reality was the
#EndSARS
campaign model, which was simple without being simplistic. Every voice lent to the cause came with their diversity thus enriching the message and spreading the idea farther.
What we inherited was the isolationist model, which some term as the scarcity model of limited resources of pleasure, be it money, food, opportunity or attention. But that idea had since proven that we must never underestimate the power of stupid which fosters stagnation.
People are often predisposed to confessing the lack of enough and the thought of sharing from lean resources leaves them with a perception of abject poverty or lack, hunger and loneliness.
For instance, the "if I share with you, I won't have any left" idea is a common social construct and in most cases people with might and resources often back up this claim with their responsibilities and bills based on their class in society.
But for those who can think deeply, an idea shared is the liberation from the shackles of the future. If I share what I'm thinking with you, then the solution becomes easier and richer and we will both live in abundance if we follow through.
I grew up with different characters which includes hoarders of information and ideas unlike myself who always share my thoughts. I can't find any of them in my future today. Things never get better for those who think of themselves alone.
Thus, sharing ideas is far more powerful than hoarding information for selfish gain. A closely knitted community will forever be stronger than one divided by wants of an edge in the share of the proverbial national cake or crumbs through access to handouts.
I give away my work by building sustainable network that runs by the global currency of Trust, thus eating my cake and still possessing it. I lose nothing and gain all, just as much as other believers in my network.
Seth Godin aptly defined this as Building trust, authority and a positive cycle of better. Kindness will forever be a language that the deaf can hear and the blind can see.