You're an intelligent woman
@carolecadwalla
so I really can't believe I'm having to explain this to you. The Guardian headline is deceptive because it's clearly and obviously contradicted by the contents of the article (that a mind-boggling 96,000+ people have rage shared) 1/21
Nowhere in the article is he quoted saying the words in the headline that 96,000 people have rage shared.
The words have just been plucked out of the air by one of your Guardian colleagues and planted next to his name with the intention of creating a barrage of condemnation.
2/
And what's even worse is that your Guardian colleagues are now openly bragging about the barrage of criticism the rage sharing of this deceptive headline triggered.
You people aren't reporting the news, you're gleefully manufacturing it.
theguardian.com/politics/2018/…

3/
Just read the article and see for yourself. Search (ctrl+f) the words "Brexit would go ahead" to see if Corbyn is quoted stating such an unambiguous position (he isn't).

Then read the Corbyn quotes that are included in the actual article.

4/
Corbyn's trying to make Brexit as harmless as possible in case (just entertain the thought for a second that this is possible) the Remain campaign end up losing the referendum they're so determined to have.

Like him or not, he's trying to create firewall against "no deal".

9/
He's clearly trying to lob May's shambolic Brexit and her despicable no deal threats into the dustbin of history and yet the Guardian have got 96,000 Remainers shrieking outrage at him!

Seriously?

10/
Just ask yourself why is Corbyn talking about the practicalities of a 2nd referendum and repeatedly asserting the primacy of the will of Labour Party members if he's so unambiguously determined that "Brexit would go ahead" like it or not, as the headline so boldly asserts?

11/
But instead of admitting that the headline is deceptive you're actually pivoting criticism onto Corbyn!

If Guardian hacks print a deceptive headline about him and 96,000 people (including you) rage share the deception, it's his responsibility to "issue a statement"!

12/
So Corbyn's at fault if duplicitous hacks misrepresent what he said in order to generate a shit storm of rage shares because he didn't issue a statement re-stating the position was clearly detailed in the article with the deceptive headline!

A truly extraordinary stance!

13/
Aside from the fact that you're unapologetic about personally sharing a deceptive headline that's glaringly contradicted by the actual contents of the article, you're exonerating the Guardian for publishing deceptive headlines by cynically pivoting criticism onto Corbyn!

14/
A quite frankly disgraceful stance from a political integrity campaigner who has previously done fantastic work to reveal the deceptions, dishonesty and dodgy dealings of the Brexiteers.

The double standard is glaring, and it catastrophically undermines your integrity.

15/
You're quite rightly upset about Russians & Brexit bots spreading deceptive & downright dishonest material on social media, but when it comes to deceptive headlines in the Guardian being shared by 96,000 dupes who clearly didn't even read the article, you're defending it!

16/
Is there really that much difference between propagandists using bots to spread deceptive social media propaganda, & mainstream media journos like you using deliberately deceptive headlines to trigger tsunamis of social media rage shares?
anotherangryvoice.blogspot.com/2018/12/what-i…
17/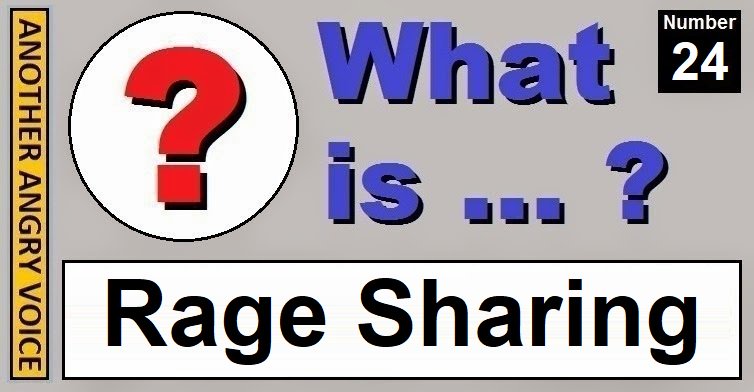 If Farage, or the Arron Banks propaganda machine were using deceptive headlines to trigger huge numbers of gullible people into bot-like rage share behaviour, I'm pretty sure you'd be complaining, but because it's you and your colleagues at the Guardian, you're fine with it!

18/
Returning to your tweet. You say "the time has surely come to judge
@jeremycorbyn
by what
@jeremycorbyn
says" but that's exactly the point. The deceptive headline ISN'T what he said. What he actually said is different & quoted in the article that the rage sharers didn't read

19/
The problem is that 96,000+ people rage shared an article because they judged Corbyn on a headline HE DIDN'T SAY, without bothering to read what HE DID SAY that was clearly quoted in the god-damned text of the article!

20/
If you choose to remain blind to this issue then it's your choice, but if the Brextremists use these kinds of manufactured outrage techniques to spread social media propaganda during a 2nd referendum, you clearly won't have a leg to stand on if you try to critique it.

21/21