As he tries to sell his wall, Trump keeps telling stories of women being bound, gagged with tape, and brought over the border in traffickers' vans.
Experts on trafficking are aghast. They say the president has no idea what he is talking about:
thestar.com/news/world/us/…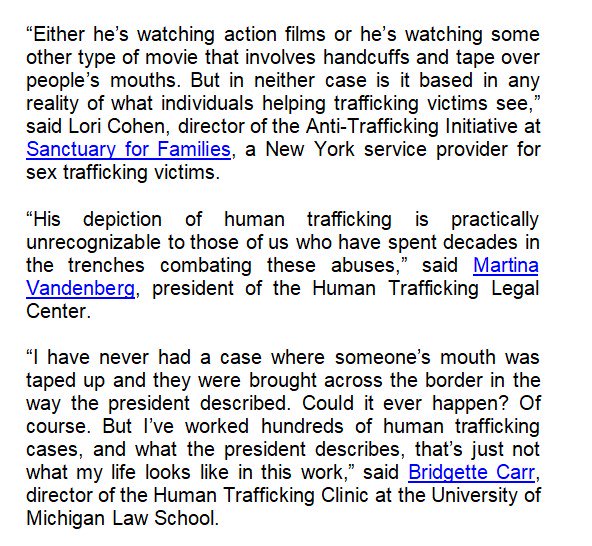 Trump says a wall would nearly eliminate human trafficking from Mexico, since victims can't be brought through legal ports. In fact, experts say a high proportion of the victims they work with are brought in through legal ports, on visas.
Even victims who come in illegally are almost never bound for the journey. Rather, they are deceived into the country with promises of good jobs or loving relationships, then trapped once they get here. Expert: "Why kidnap someone when you can convince them to travel willingly?"
Anyway: this started as a brief fact-check for my database, but it's so egregious it deserves its own attention.