The percentage of Americans who want to increase immigration continues to grow. On this question, Americans are more pro-immigrant than ever.
news.gallup.com/poll/246455/so…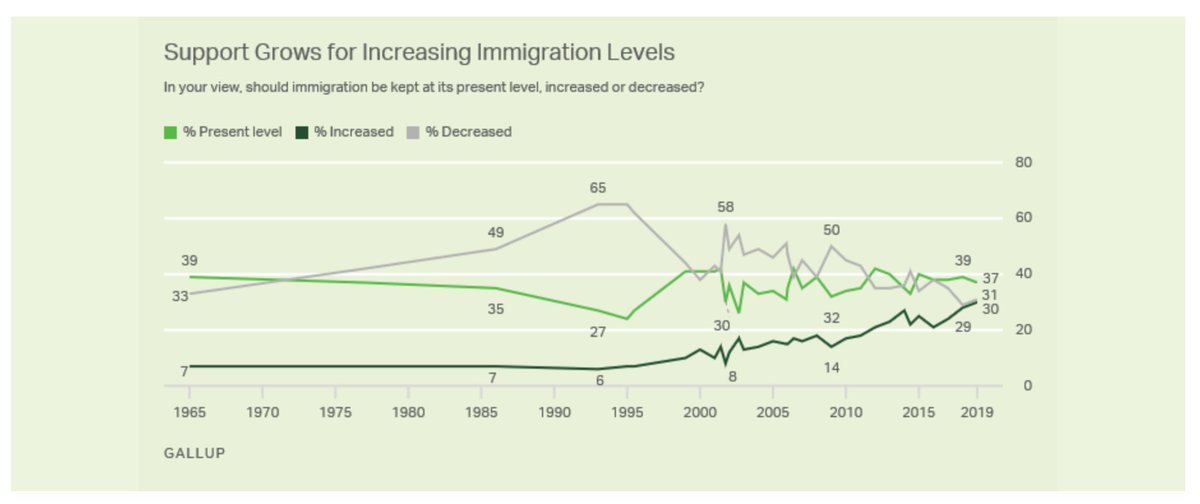 A follow-up: Trump's 2016 win wasn't predicated on a "wave" of anti-immigrant sentiment. But by helping to "activate" voters' existing views on immigration, he won enough additional white voters to win the Electoral College.
Here's what "activation" looks like: voters' preexisting views on immigration and Muslims become stronger predictors of their vote in 2016 vs. 2012. For more, see my book with Tesler and
@vavreck
, Identity Crisis:
amazon.com/Identity-Crisi…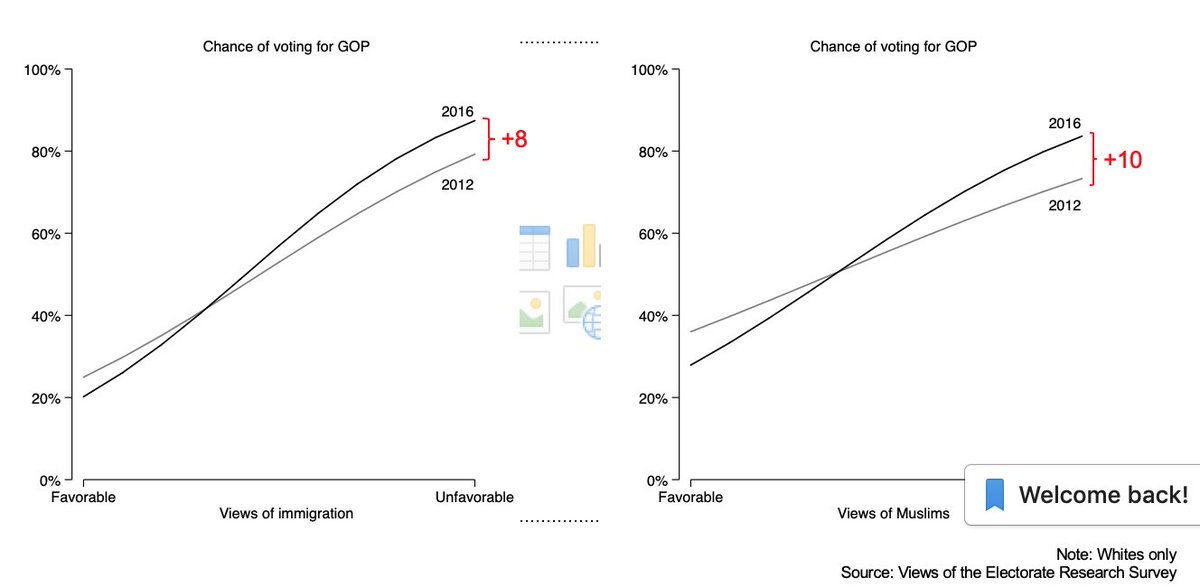 So it's important to remember that in US and in Europe, there is little evidence of any "wave" of populist sentiment. But there are politicians and parties mobilizing existing sentiments in new ways.
washingtonpost.com/news/monkey-ca…
A bit more: that there's not a wave of anti-immigrant sentiment doesn't mean that there are no relevant trends in the salience of immigration as an issue. People's beliefs about what issues are important can change readily, as in Sweden (
washingtonpost.com/news/monkey-ca…
).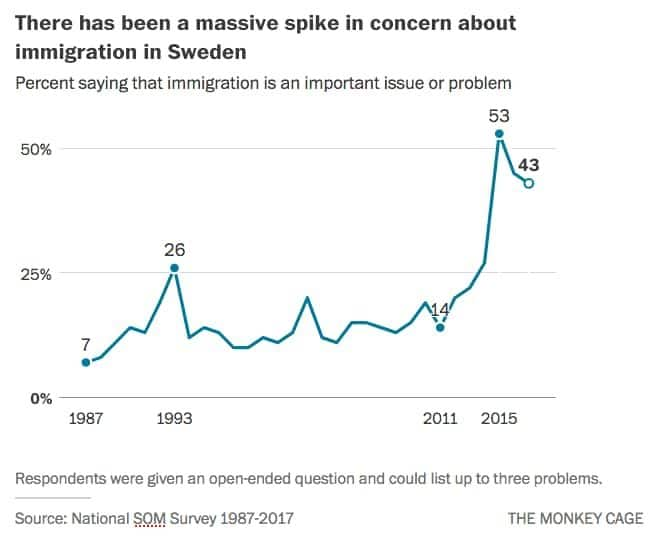 This is another reason to distinguish (1) "people's views about Issue X" from (2) "whether they think Issue X is important" and (3) "how much their views of Issue X affect their vote." #2-3 can change even if #1 doesn't.