BREAKING: New York federal prosecutors seek interviews with Trump Organization executives, signaling a growing potential threat to the Trumps from criminal investigations by the Manhattan [SDNY] US Attorney's office.
by
@eorden
@CristinaAlesci
#Maddow
cnn.it/2t7gbAL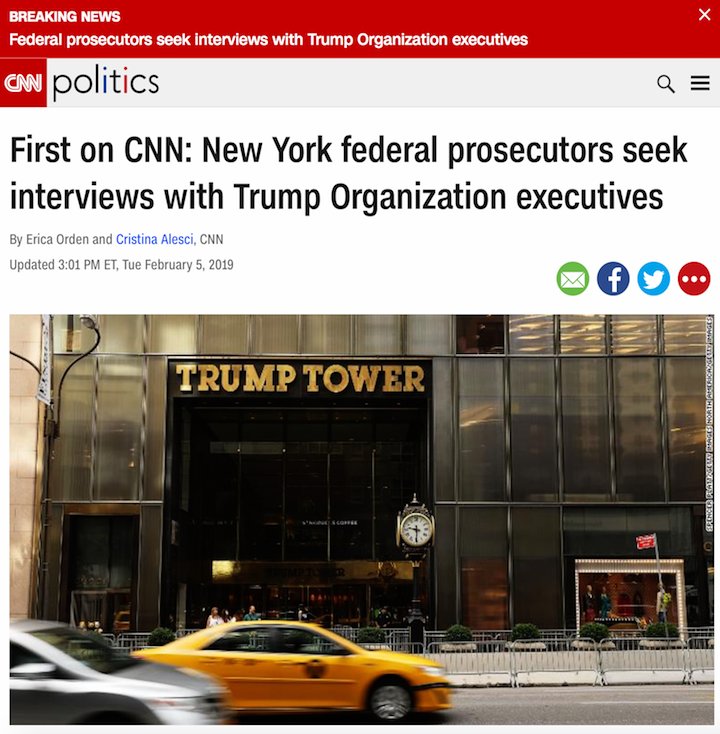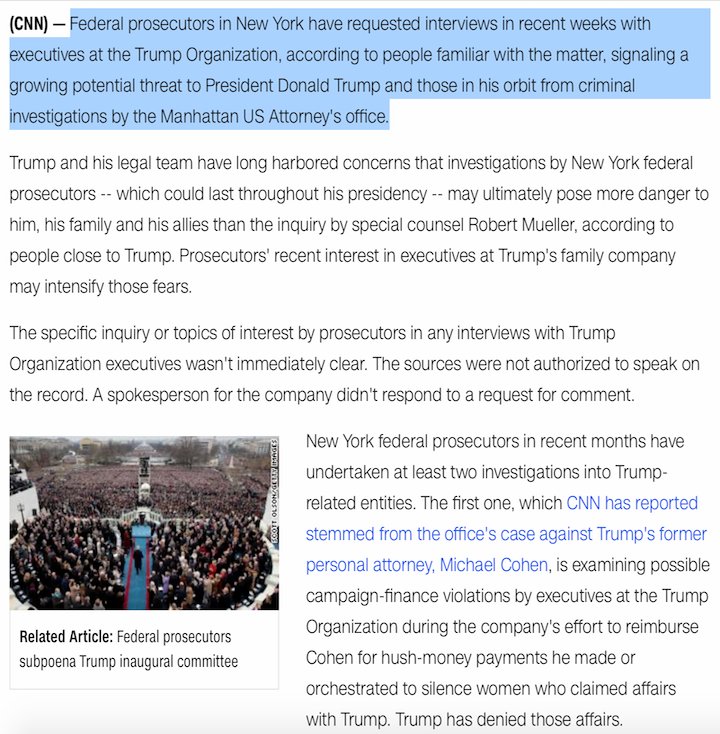 Trump and his lawyers have long harbored concerns that investigations by New York federal prosecutors may pose greater danger to him and his family than the Mueller probe. Prosecutors' recent interest in Trump Org execs may intensify those fears.
#Maddow
One Trump campaign official who was questioned *last summer* by SDNY prosecutors was asked about coordination between Trump Org & the campaign, how Trump Org was structured, and which accounts were used to pay campaign staffers & campaign-related bills.