NEW: Confidential memo shows how the company of Trump inaugural chair Tom Barrack sought to profit from connections to the Trump admin & foreign dignitaries. The memo was written by inaugural deputy chair Rick Gates.
by
@JustinElliott
@ilyamarritz
#Maddow
bit.ly/2DVOdOo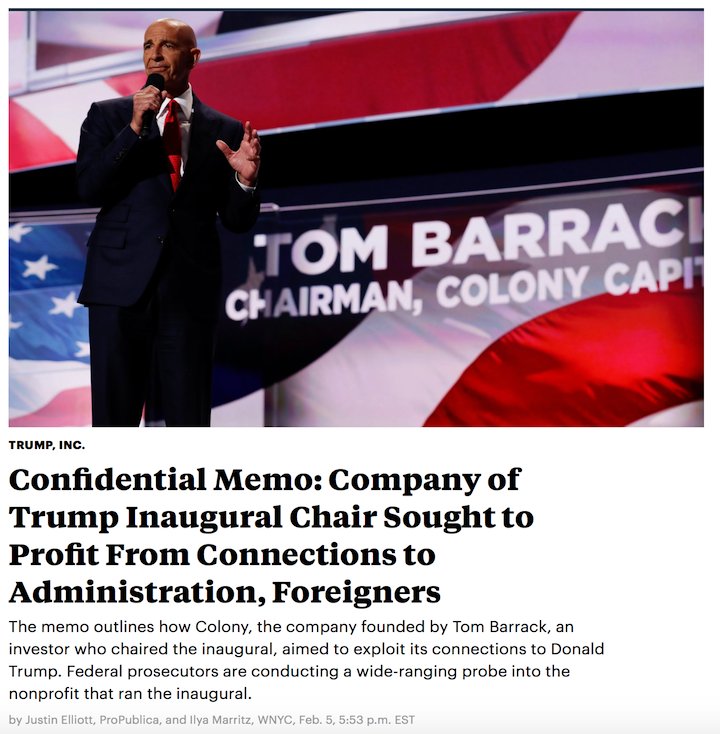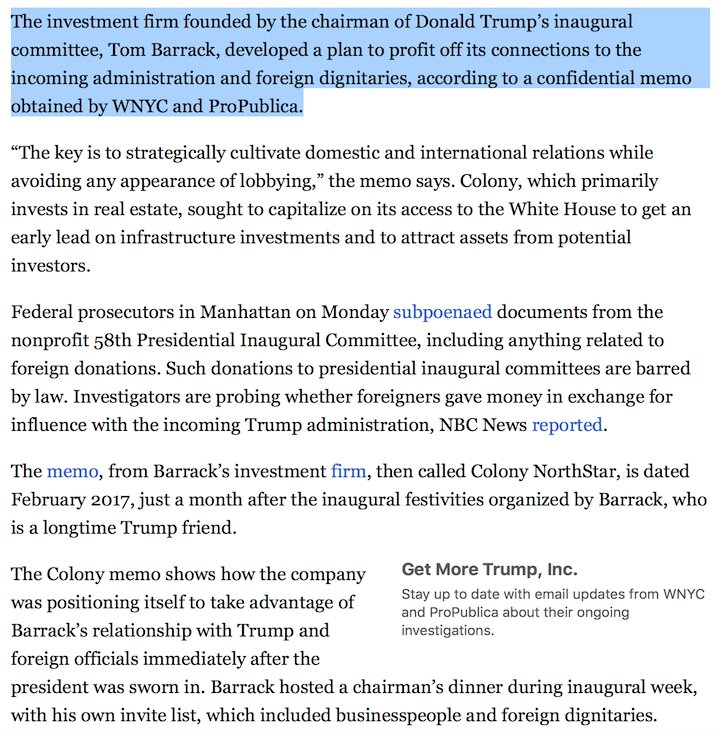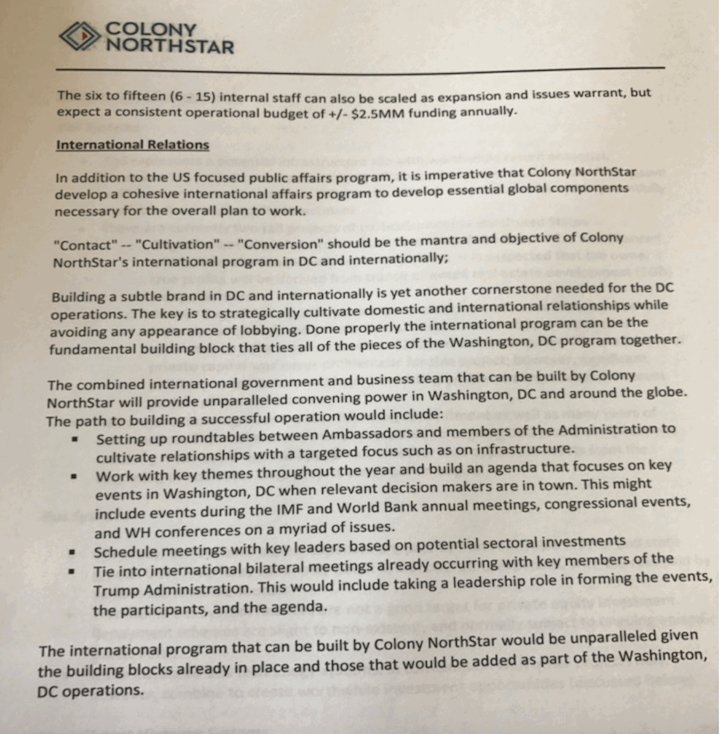 Per the confidential memo from Colony, the company of Tom Barrack, who chaired the inaugural now under criminal investigation: "The key is to strategically cultivate domestic and international relations while avoiding any appearance of lobbying."
#Maddow
During inaugural week, Tom Barrack hosted a chairman's dinner [courtesy of the Trump inaugural slush fund] with his own invite list, which included businesspeople and foreign dignitaries – to advance the interests of his own company, Colony.
#Maddow