Let's uncover another dark
@Tesla
secret, shall we?
Did you know all
@Tesla
cars run on unlicensed (stolen, if you ask
@bsanews
) software? It does!
$TSLA $TSLAQ
#Tesla
#opensource
#FOSS
#Compliance
1/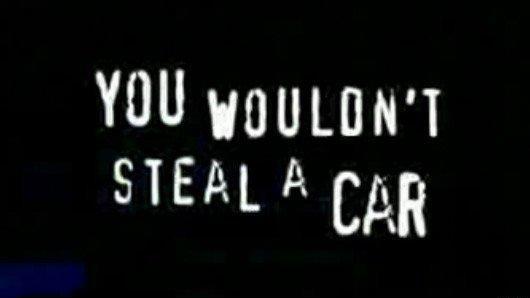 A bit of history:
When I inquired them about their widely reported GPL non-compliance in Jan 2017, their IP counsel got in touch with me superfast and made me a promise that they will release all required code in a month and are working on it, and perhaps 2 month tops
3/
He also said some things about the release being complicated by a suit from somebody (that I interpreted as SFC getting into the action and they are notorious for this sort of stuff).
4/
To my somewhat mild surprise nothing happened in a month or two. Eventually Tesla did a limited source release mid-May 2018 and SFC had a press release about it
sfconservancy.org/blog/2018/may/…

5/
and then? radio silence again! New violations are piling on meanwhile.
Hey
@conservancy
so how is it going, any schedule
@Tesla
agreed to? That mailing list you created did not seem to be having any activity! Do you plan to get anything else out of them?

6/
If you go to Tesla legal page now you'll see they are planning some more source releases for new stuff in Q3 2018. Except it's middle of Q1 2019. And of course nobody's even promising to release any of the old stuff (that's still in use on MCU1 cars)
tesla.com/about/legal#op…
8/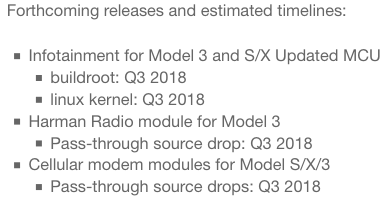 I wonder if they are lax with other's IP too? Did they license this "Lighting McQueen" icon they use in dev and factory UI from
@Disney
(and used to ship in prod builds even)?
9/


And that Spanish bootleg copy of the Pole position that is included was totally fine with
@atari
, right? As were the other ROMs including breakout that were all downloaded from
Coolrom.com
@cool_rom
?
10/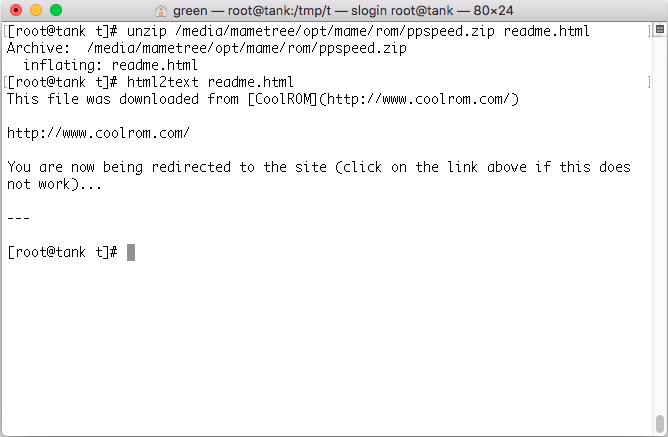 The modified source of MAME is of course nowhere to be found, so we know MAME distribution itself is in violation of GPL, right
@mamedev_org
?

11/
Hmm... how about all that music that was available through the TTunes "joke" streaming service in 2017 and then quickly pulled and nuked from orbit once discovered? Totally licensed, right?
electrek.co/2017/08/31/tes…
I also have this passing memory of a farting unicorn, weird...

12/
@Tesla
themselves are quick to ask others to respect their IP. That Supercharger availability info? No-no, it's off-limits, cannot scrape and publish stats on that! They even added a disclosure to EVERY response you get:
13/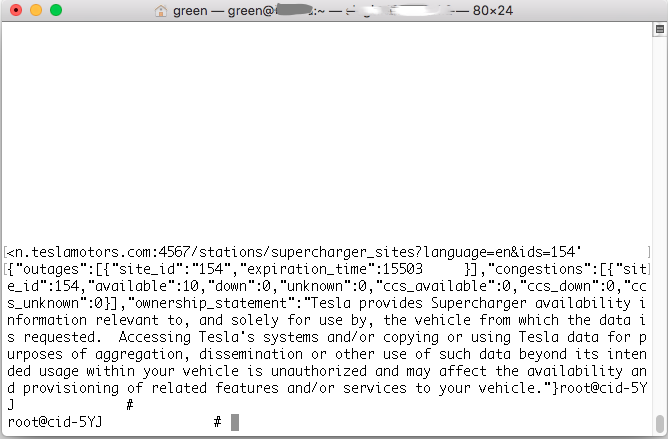 You are trying to publish Tesla firmwares for people to install a newer version? No-no, please take that down! Can't give that to unsupported car owners! (why even have unsupported cars is an interesting question)
14/
So why is it you chose to ignore our IP rights and we need to respect yours I wonder? Why do people need to pay you $100 for 24 hours service portal subscription and not get this stuff from a torrent? Why cannot I just get Toolbox from a friend?
@tesla
FIN/