This is an object lesson in who is allowed to talk about racism and how minorities who raise the subject are told they're playing the "race card" or "give it a rest"
@DavidLammy
@George_Osborne
make almost identical comments but responses on Lammy's thread are angry he raises it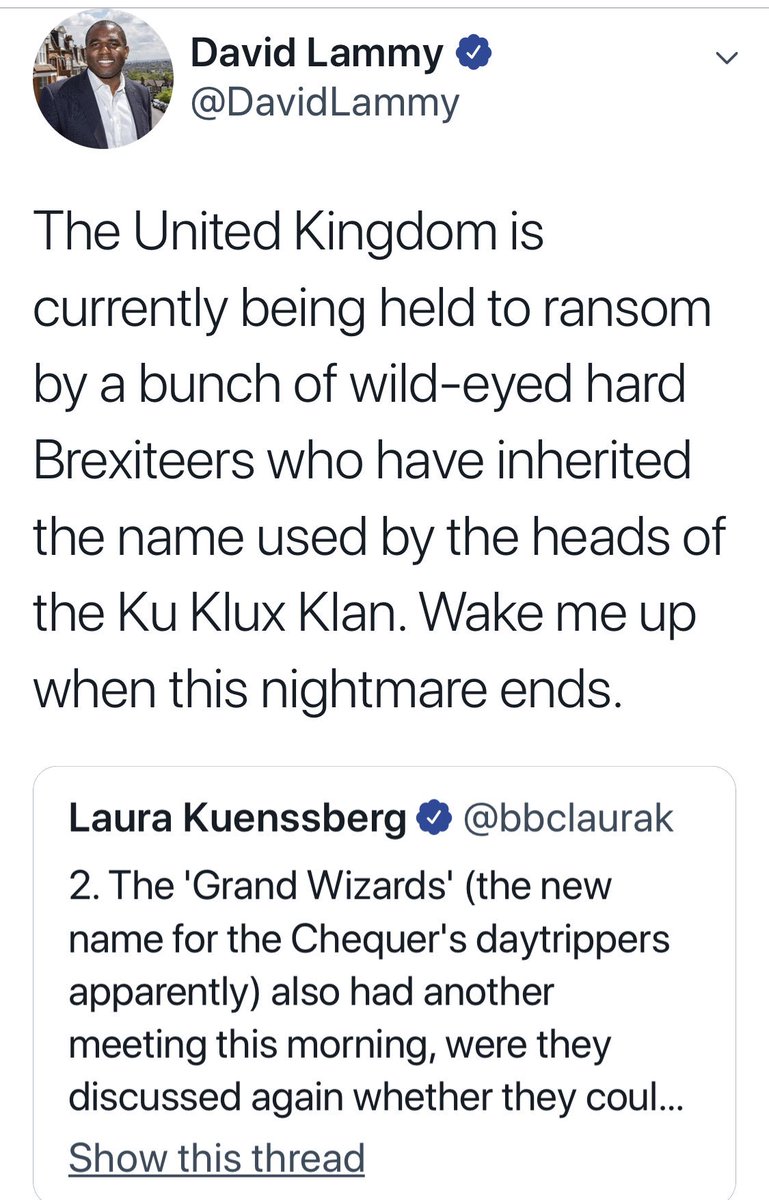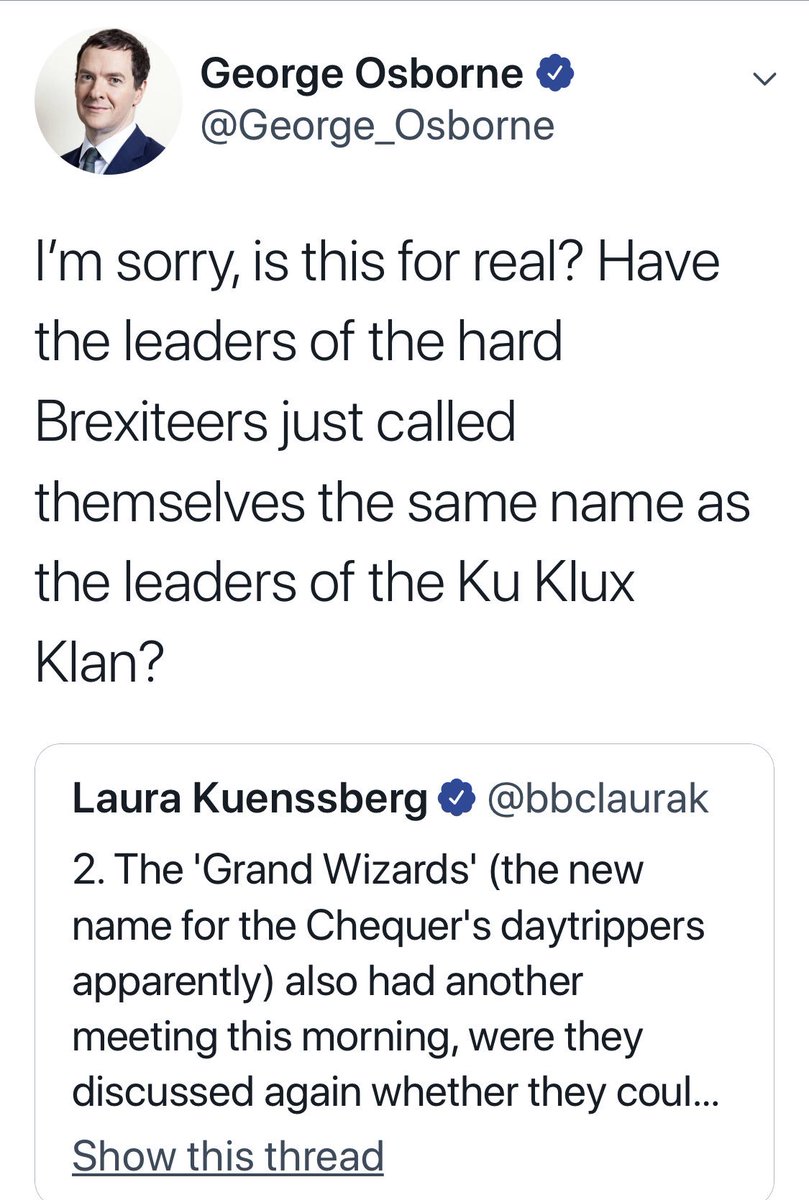 Here are some examples from the thread
@DavidLammy
tweet responding to
@bbclaurak
describing the "grand wizards" as a reference to the KKK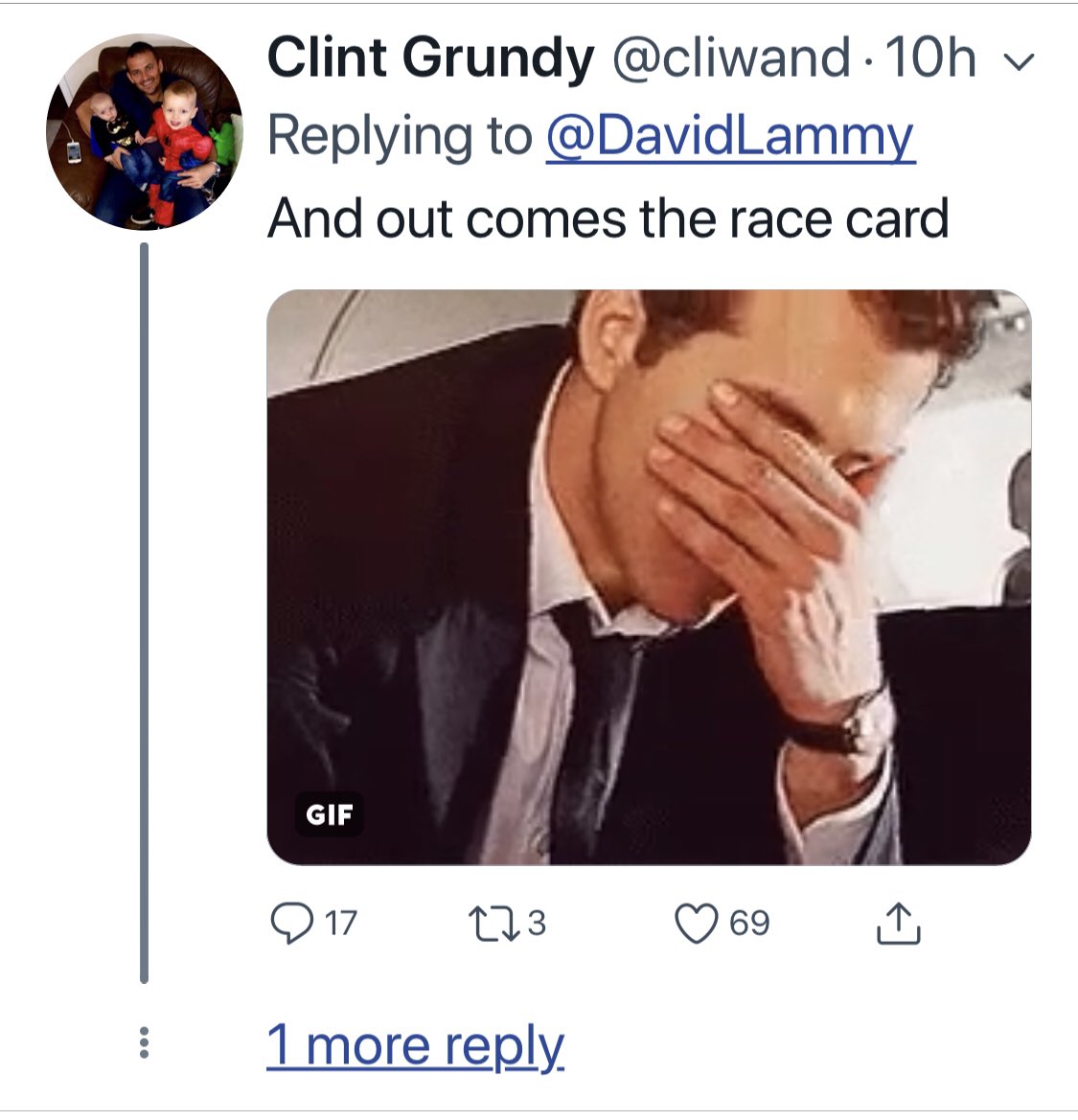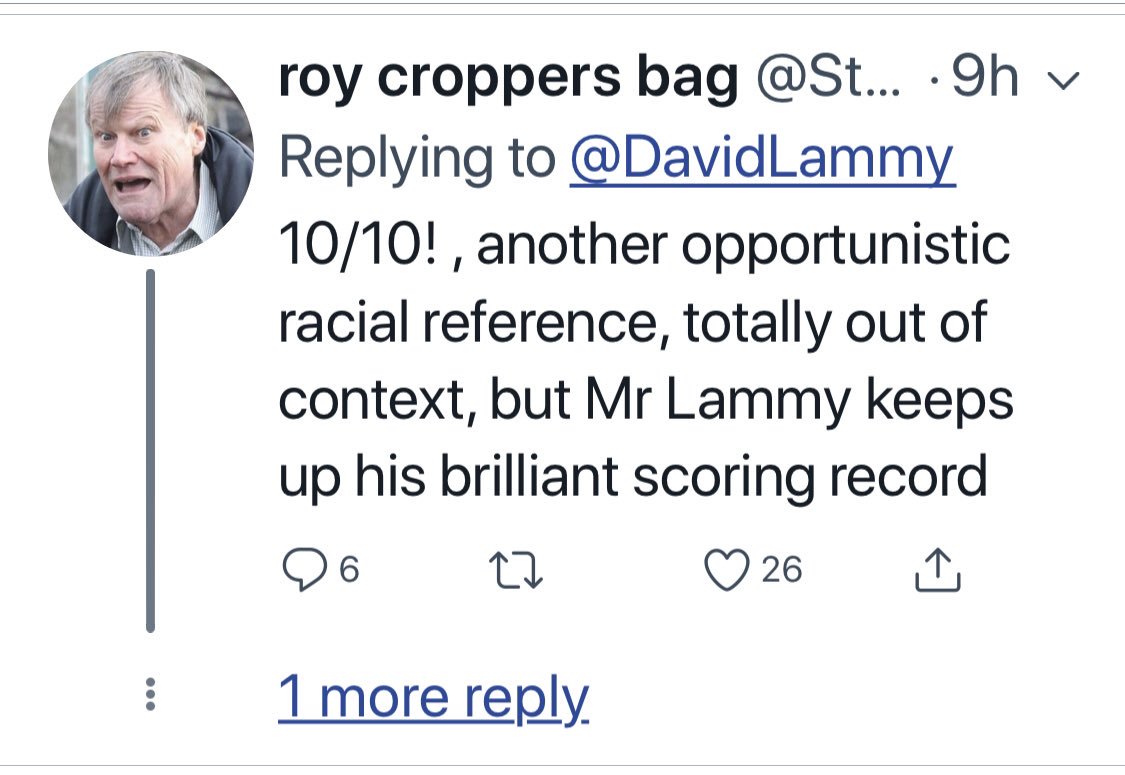 Whereas the responses to
@George_Osborne
focus on the personal or more often on the political and party aspects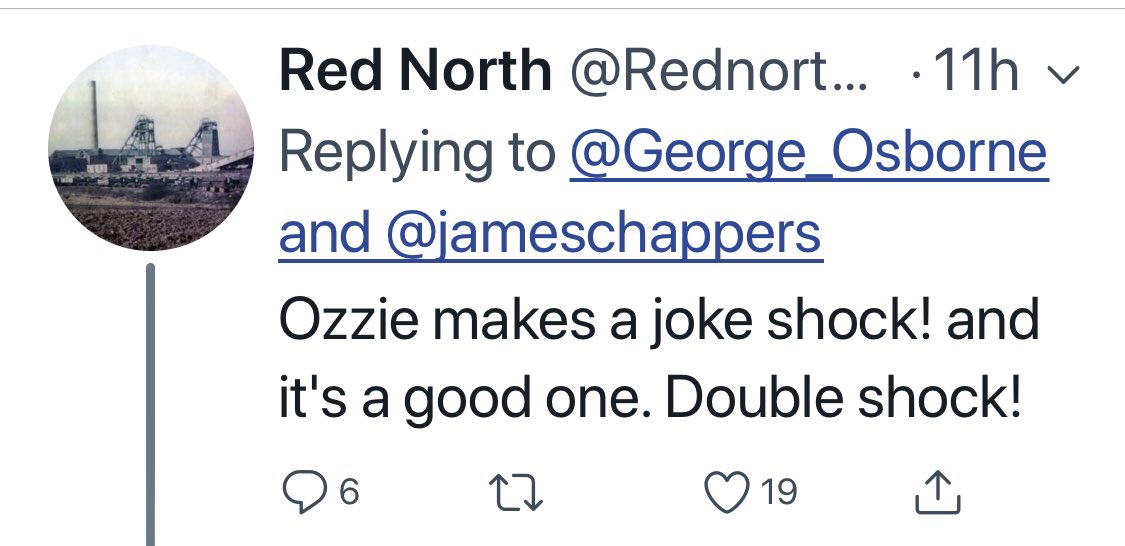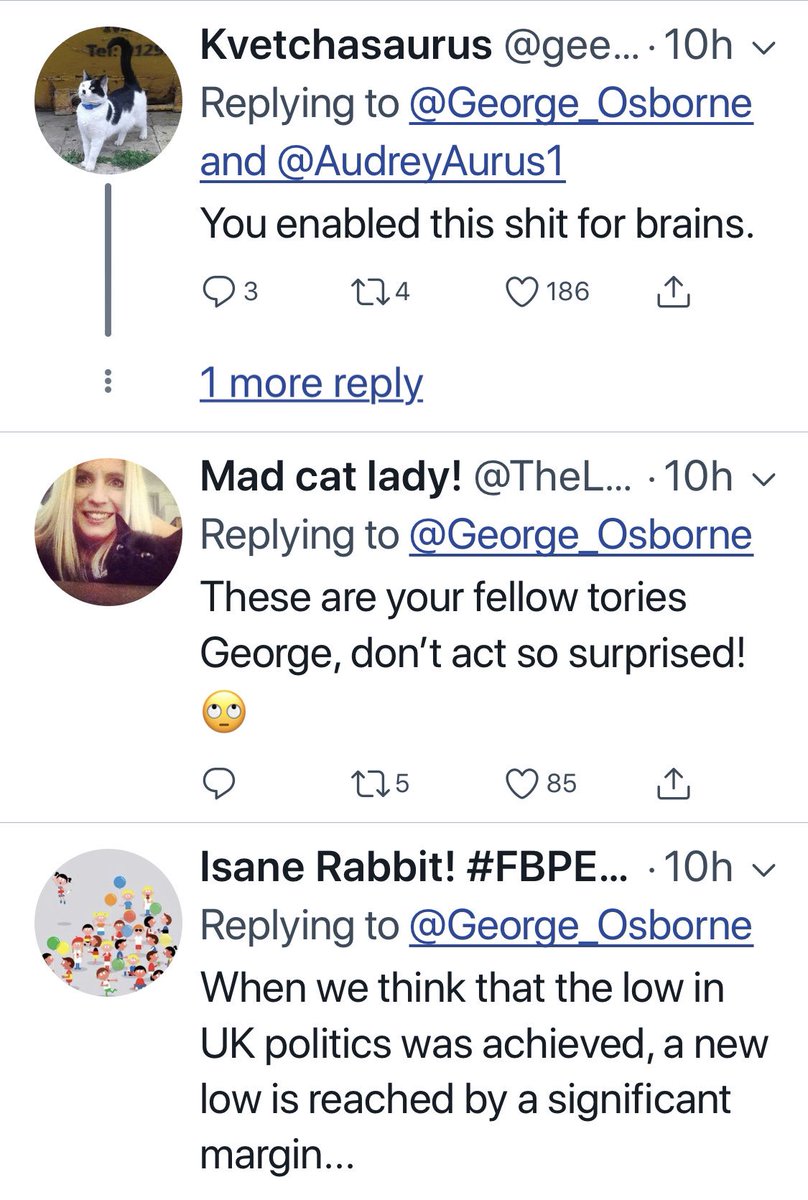 These are well worn tropes thrown at those who suffer racism and try and raise it - "angry black man" "always the victim" "always complaining". These parallel threads show quite clearly that it is doubling down on the original racism.
People of colour and minorities will tell you we experience it all the time, but it's rare to see it so clearly and starkly as it comes through here. It also happens to women too, with parallel tropes, dismissing concerns of sexism and misogyny.
All of this of course before we even tackle the shocking question of the people running the country thinking it's a funny joke to refer to themselves by the same title as purveyors of hatred, supremacy and death. But y'know, lolz.
@bbclaurak
follows up her original tweet where the "grand wizard" title was revealed underscoring the suggestion it's "just a bit of fun" by describing it as an informal nickname. Laura should have highlighted the blatant KKK link but instead downplays it. These choices matter.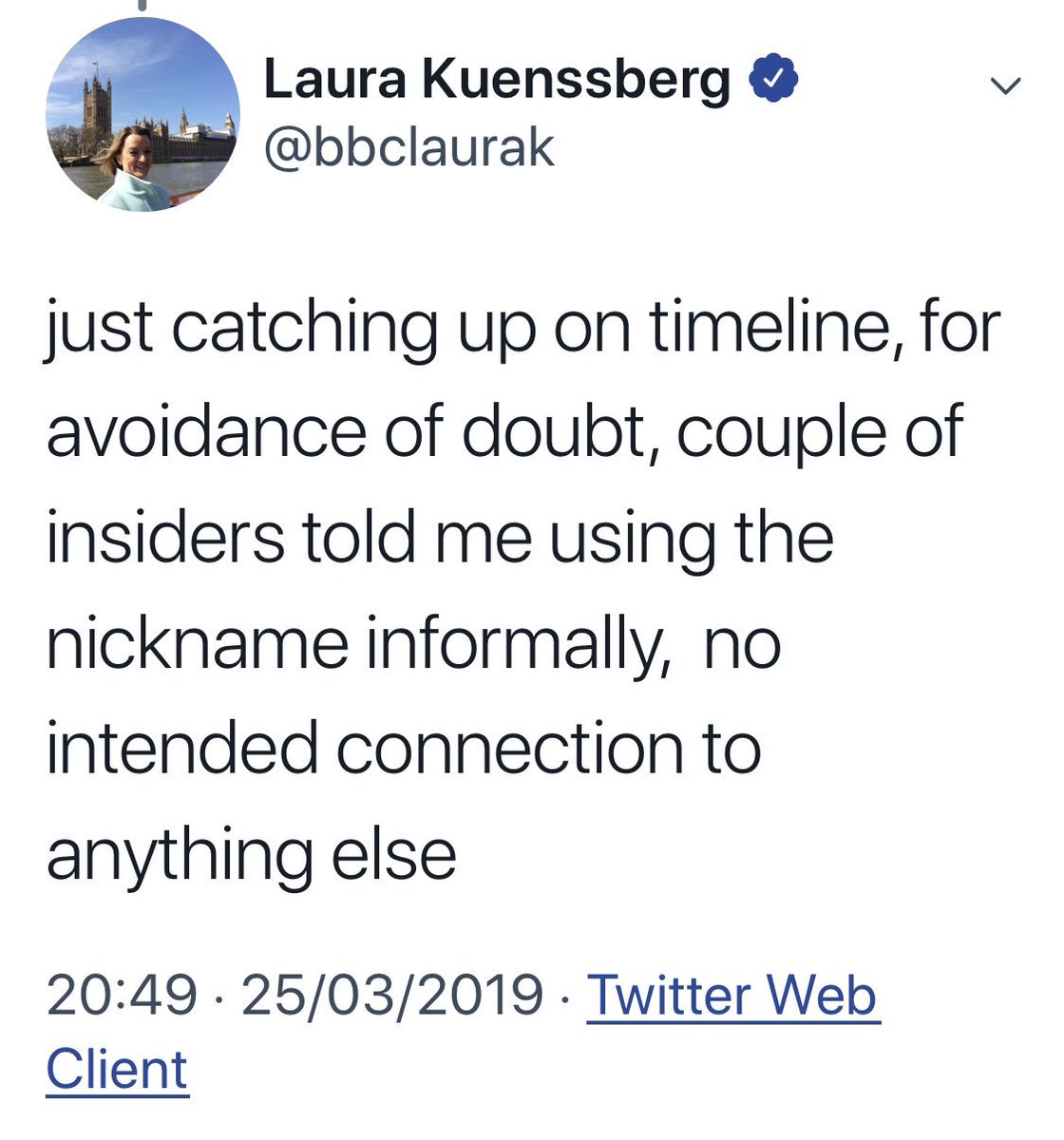 LOL and haha, more jolly hockey sticks japes that calling yourself Grand Wizards is so much fun, this time from
@EveningStandard