1/So, former lobbyist and current acting Federal Aviation Administration chief Dan Elwell just testified to a Senate committee about the agency's oversight of airlines.

We have some context to add, namely emails between Elwell and his former lobbyist colleagues:
2/
As he moved through the agency's ranks, Elwell exchanged dozens of emails with lobbyists and other industry players discussing everything from rolling backing back consumer protections to airport privatization.
propub.li/2U4pXTV
3/
Here he is in 2017 telling Sharon Pinkerton, his former colleague and top lobbyist for
@AirlinesDotOrg
that he'll "keep an eye on" the airline industry's efforts to roll back rules on mishandled baggage and extra fees.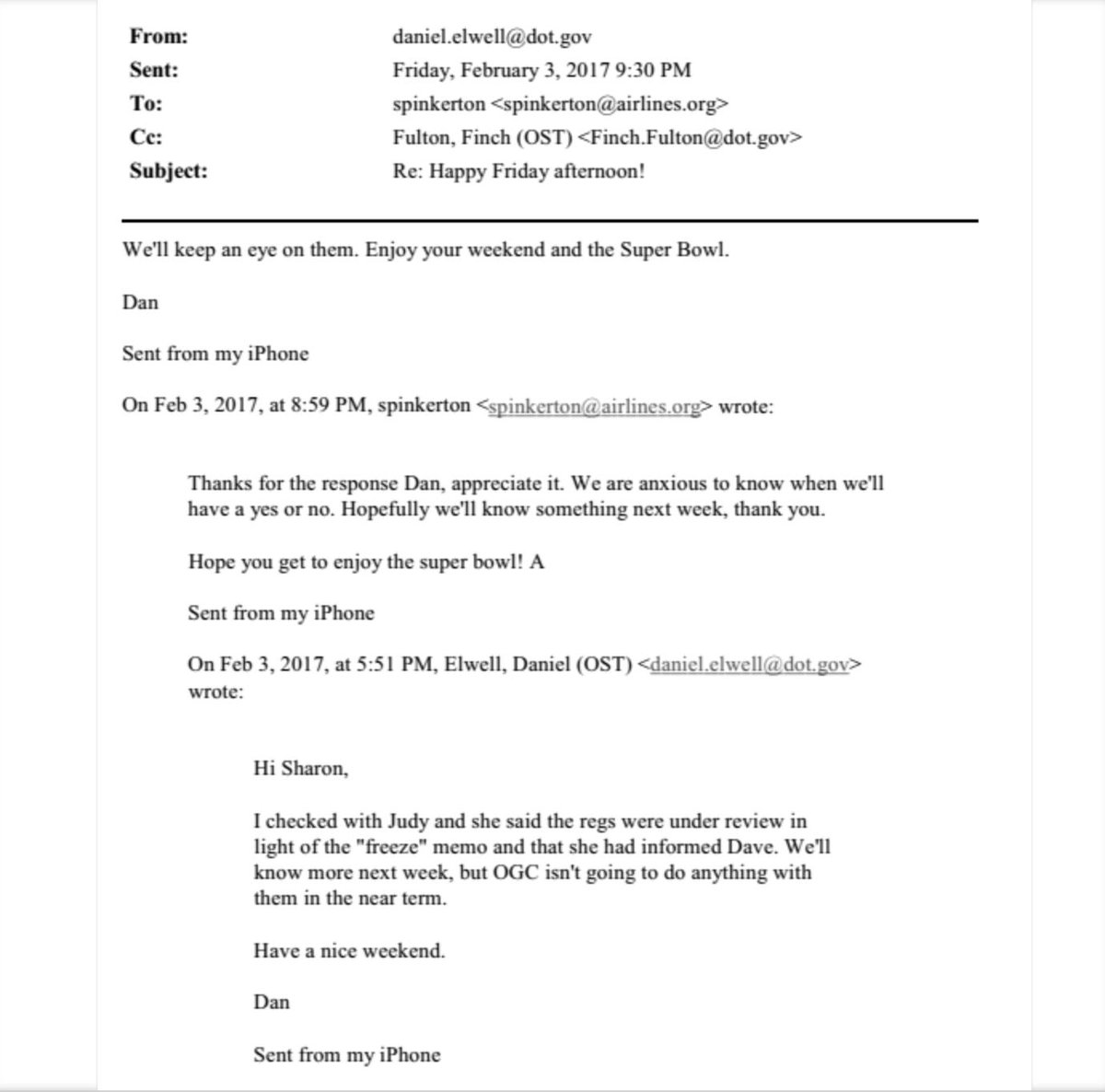 4/
Those Obama-era regulations were successfully rolled back weeks later.
5/
Political appointees typically aren't allowed to participate in issues that involve their former employer or clients. But, as part of a secretive deregulatory team, the rules did not apply to Elwell during his first few months at the FAA.
6/
In April 2017, he needed help with an airport privatization issue. So he asked
@JetBlue
officials if they had "any luck finding a JetBlue exec we can throw to the lions, er, I mean, introduce to a nice reporter to say nice things about airport privatization?"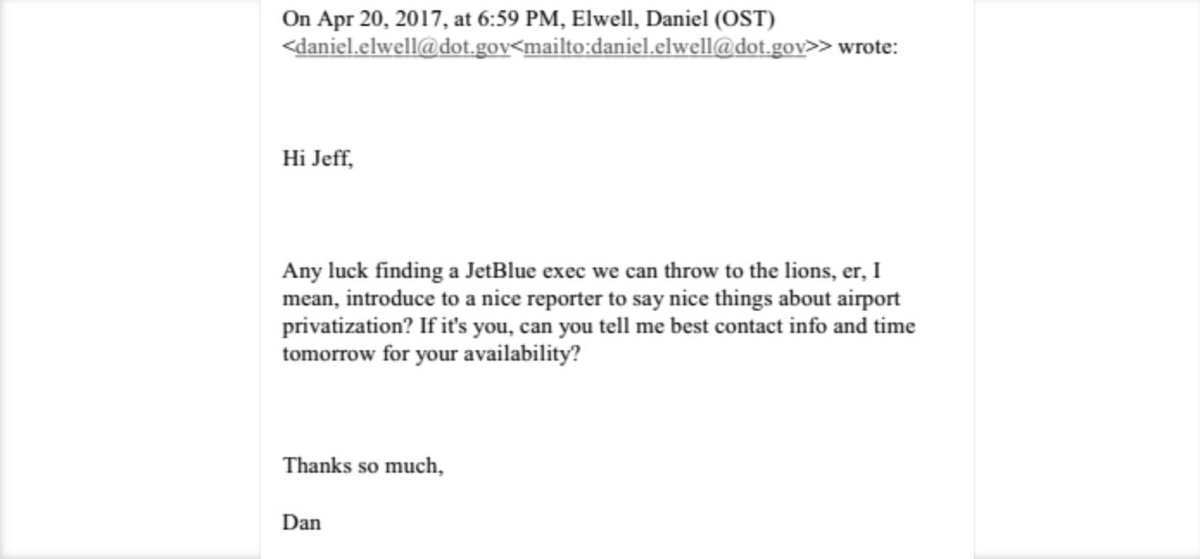 7/
"These emails underline why there's a prohibition on private communications between new federal officials and old lobbying clients," said
@clarkkathleen
, a government ethics expert and law professor at
@WUSTL
.
8/
In a statement,
@FAANews
said that Elwell "has no reportable conflicts of interest" and, as a special-government employee, "he was subjected to and complied with the same, stringent requirements and was engaged in no activities that posed a conflict of interest."
9/
The emails show Elwell's admiration for industry players even during some of their more challenging moments. Remember the viral video of a
@United
passenger being dragged from his flight to make room for the airline's own employees?
10 /Afterward, Ewell commended United execs for "taking leadership" of the situation and joked:

"Crossing my fingers for a denied boarding flight. 😁"

This is possibly a reference to the confidential settlement the passenger received.