Out with
#BorderPatrol
in Mission, Texas, and just caught 7 Chinese, 1 Mexican, and 1 El Salvadoran minor. All trying to evade capture. Chinese man said he paid $15k for the whole package (flights to Mexico, smuggled across border)
Only one of the Chinese people would speak to us. Thank you to our colleague who translated by phone! out with
#BorderPatrol
in McAllen, Texas.
The Chinese man said he plans to claim asylum from persecution, but couldn't say why he didn't just fly straight into the United States and do that. He said a friend in Beijing put him in contact with a smuggler.
#borderpatrol
Mission, Texas.
@rgv3307
Just caught 5 more illegal aliens trying to evade
#BorderPatrol
. One Mexican, in perfect English, said he was trying to get back to Chicago. Border Patrol said it's likely he had been deported previously. In Mission, Texas.
Another group of 9-10 on the run. We went with the K-9 and agent and caught 3 after a big chase. 2 others got away. Other agents caught 3. "We have 6 out of 9 or 10 right now. But they'll pop up." They saw one jump in the river.
#BorderPatrol
and his K-9 tracked this Mexican illegal alien through dense scrub near the Rio Grande. The man said his brother in Tamaulipas, Mexico, paid the smuggler to get him across into the U.S. In Mission, Texas.
Group of about 35, mostly in family units just crossed the Rio Grande in rafts. Two pregnant women, one due now. All from Honduras.
#BorderPatrol
in Mission, Texas.
One pregnant lady said her husband and their other child crossed separately, so they could be processed as separate family units (otherwise one parent can be taken and prosecuted).
#BorderPatrol
in Mission, Texas.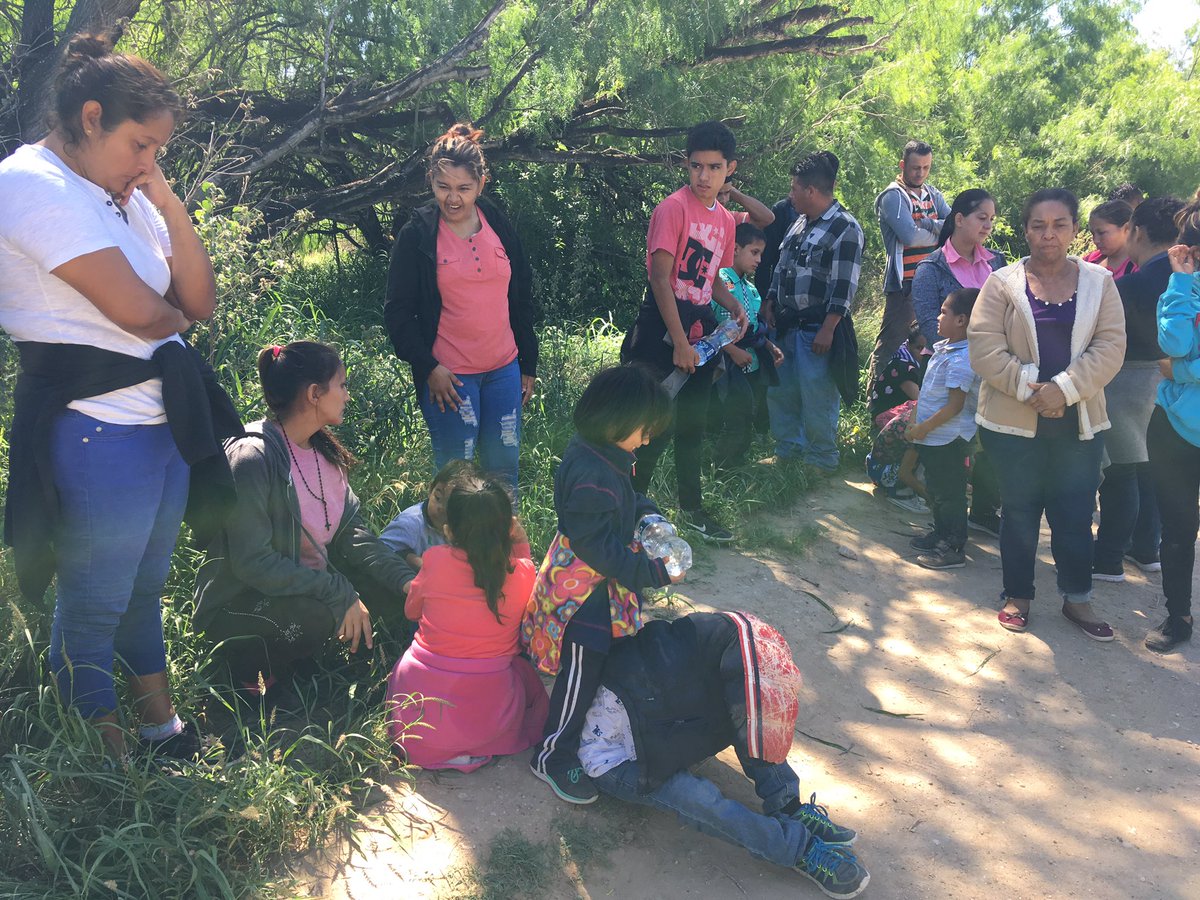 The man with the grey sweater (left) told us he came alone. Later, he said one of the boys (7yo-ish) in the group was his son.
#BorderPatrol
told us that the man didn't know the boy's birthdate. In Granjeno, Texas.
@rgv3307
@CBP
found 3,100 fake families in the last year.
A Guatemalan woman and her daughter are ferried across the Rio Grande in a raft by a smuggler, near Granjeno, Texas. She knew to look for a
#BorderPatrol
agent.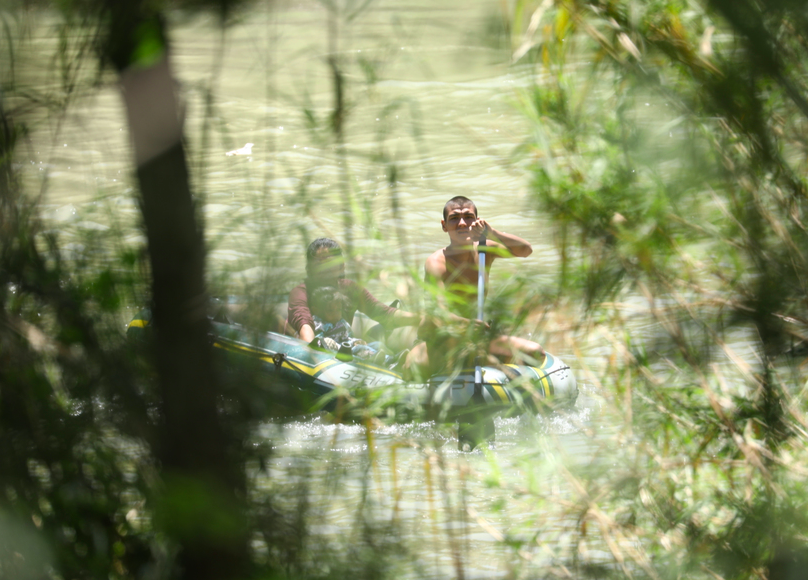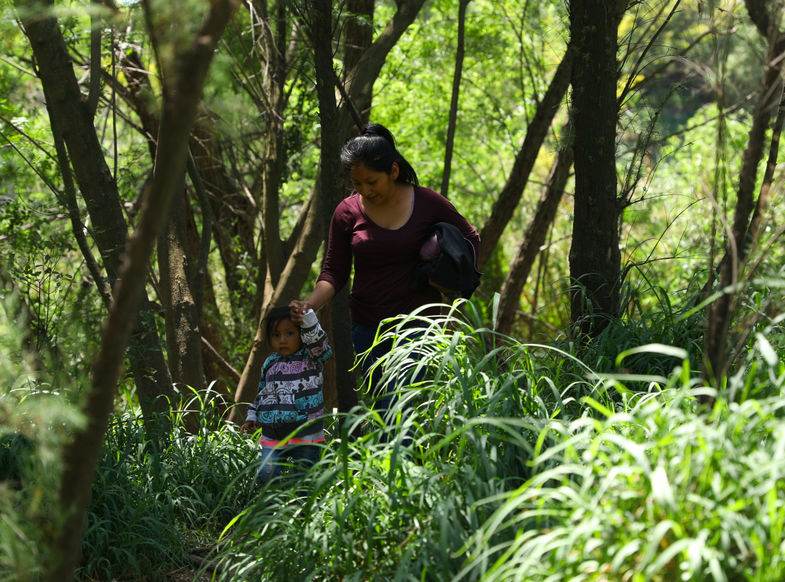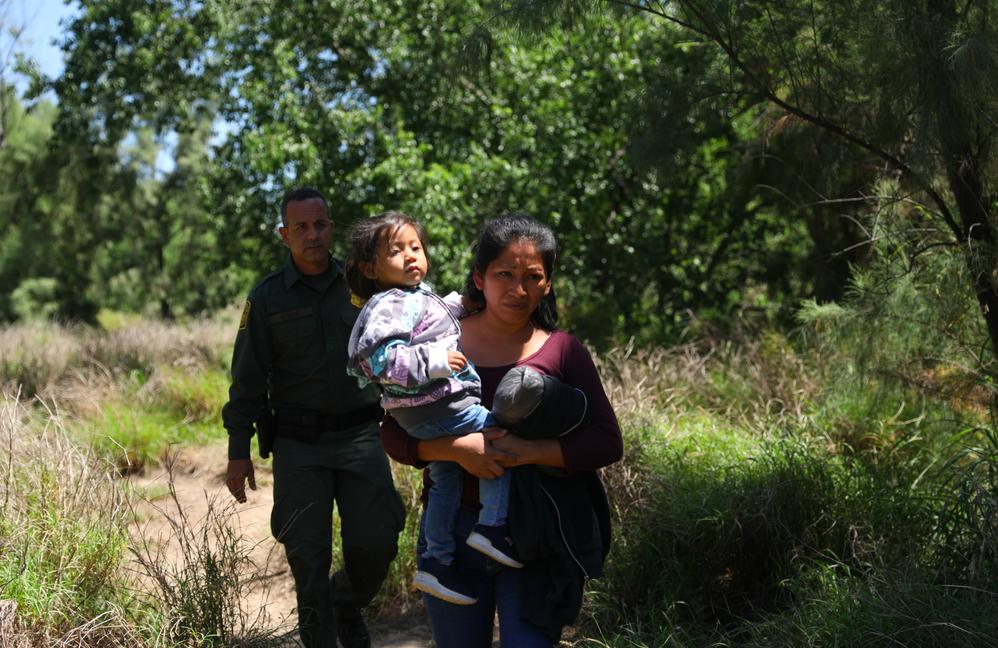 We came across another group of 23 walking up from the river. A mix of adults and children. One family unit from Honduras said they paid $1,800 to get across the Rio Grande from Mexico.
#BorderPatrol
said the payment was likely for the whole family. Near Granjeno, Texas.
Another group of 4 from Honduras coming up the road from the river. They had to keep walking for about another 10 mins to get to
#BorderPatrol
and the bus (we were heading toward the river).
A group 5 Hondurans emerge from the bushes by the Rio Grande. 2 men with 2 boys, and 1 woman 8mo pregnant. Men with boys said they are going to Dallas. Woman to San Fran.
#BorderPatrol
in Granjeno, Texas.