Did you know that the National Highways nomenclature in India changed nearly a decade back?
See this:
en.wikipedia.org/wiki/List_of_N…
Note, Google Maps uses the new numbers. The new system uses odd numbers for East-West, and even numbers for North-South highways.
1/n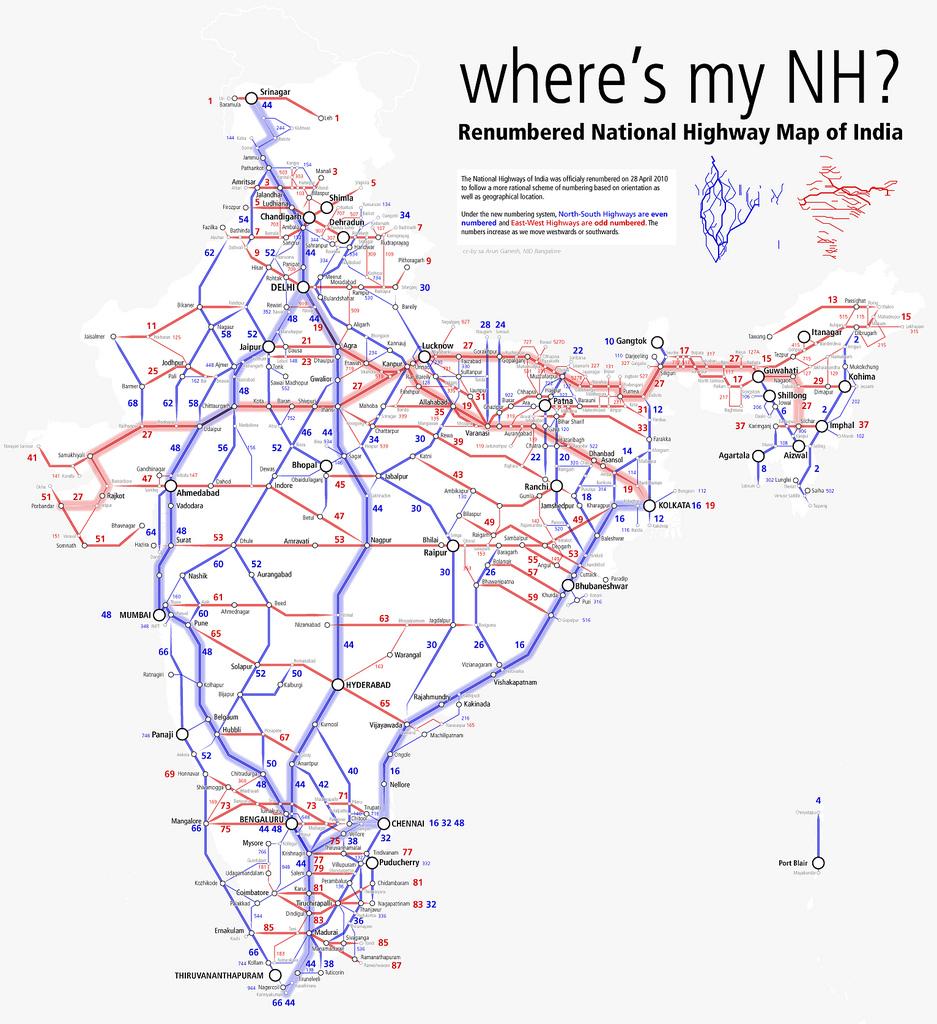 Compared the older system, some new roads have been added into the National Highway list. Also, many highways have been extended.
E.g. Earlier NH4 ran from Mumbai to Chennai. Now the old NH4 and NH8 have been combined into NH48: Delhi-Mumbai-Chennai.
en.wikipedia.org/wiki/National_…

2/n
In
#Pune
, we had NH4 (Mumbai/Bangalore), NH50 (Nashik) and NH9 (Solapur-Hyderabad).
The new numbers are NH48, NH60 (extended from Nashik to Dhule), NH65 (extended from Solapur-Hyderabad to Vijaywada).
The old NH17 (Mumbai-Goa) is now NH66 and runs to Thiruvananthapuram

3/n
Similar to U.S. interstate system a prefix of odd/even numbers before the highway number (e.g. 748 vs. 48) indicate a loop or a spur.

Note - certain key roads like the Mumbai - Pune Expressway are not part of the National Highway system, and hence don't have a 'NH number'.

4/n