When
@maddow
mentioned Trump's 1989 interest income likely coming from high yield bonds, that reminded me of something I just read...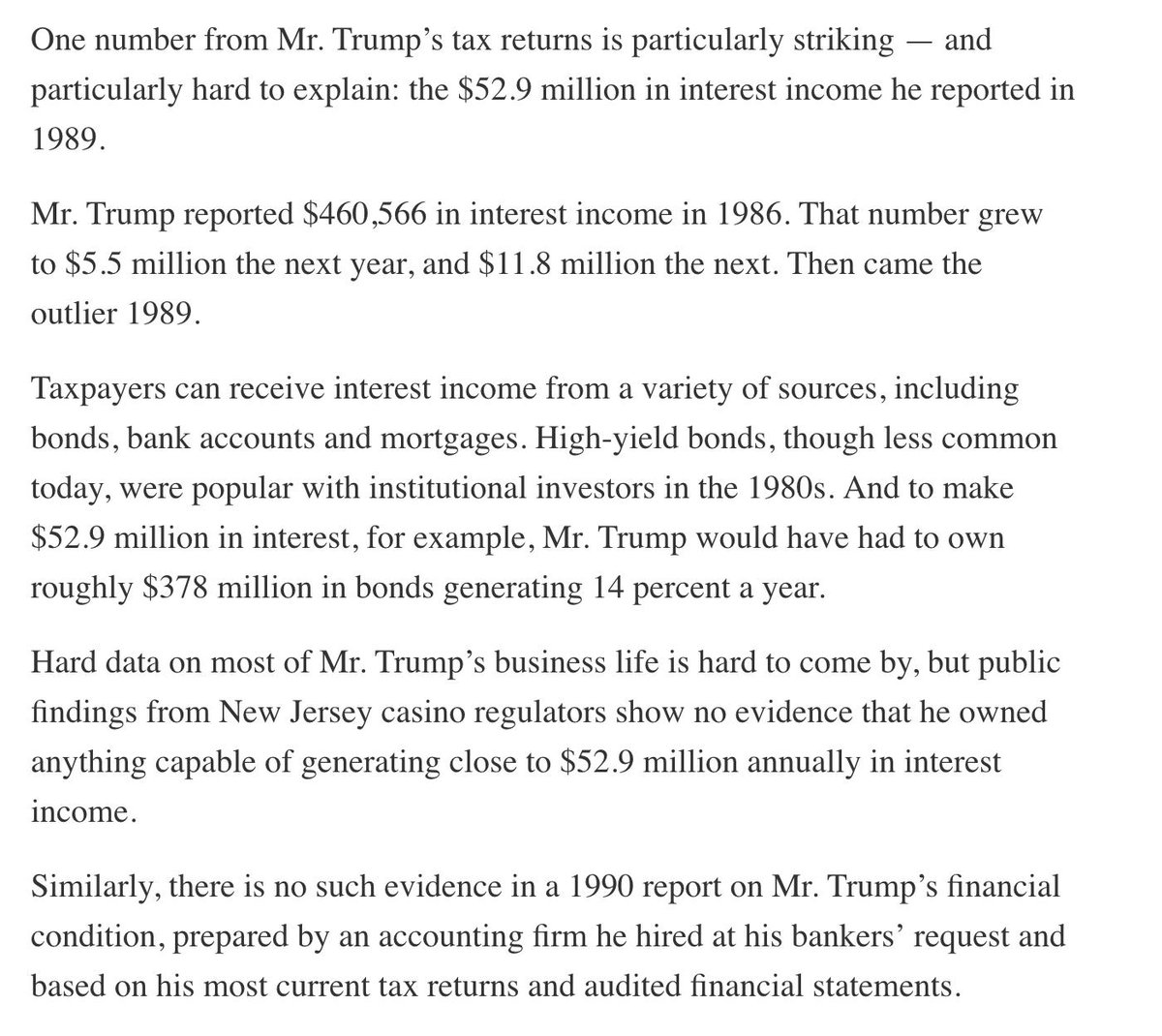 And a few years later, moved some more money around...
more junk bonds...
independent.co.uk/news/business/…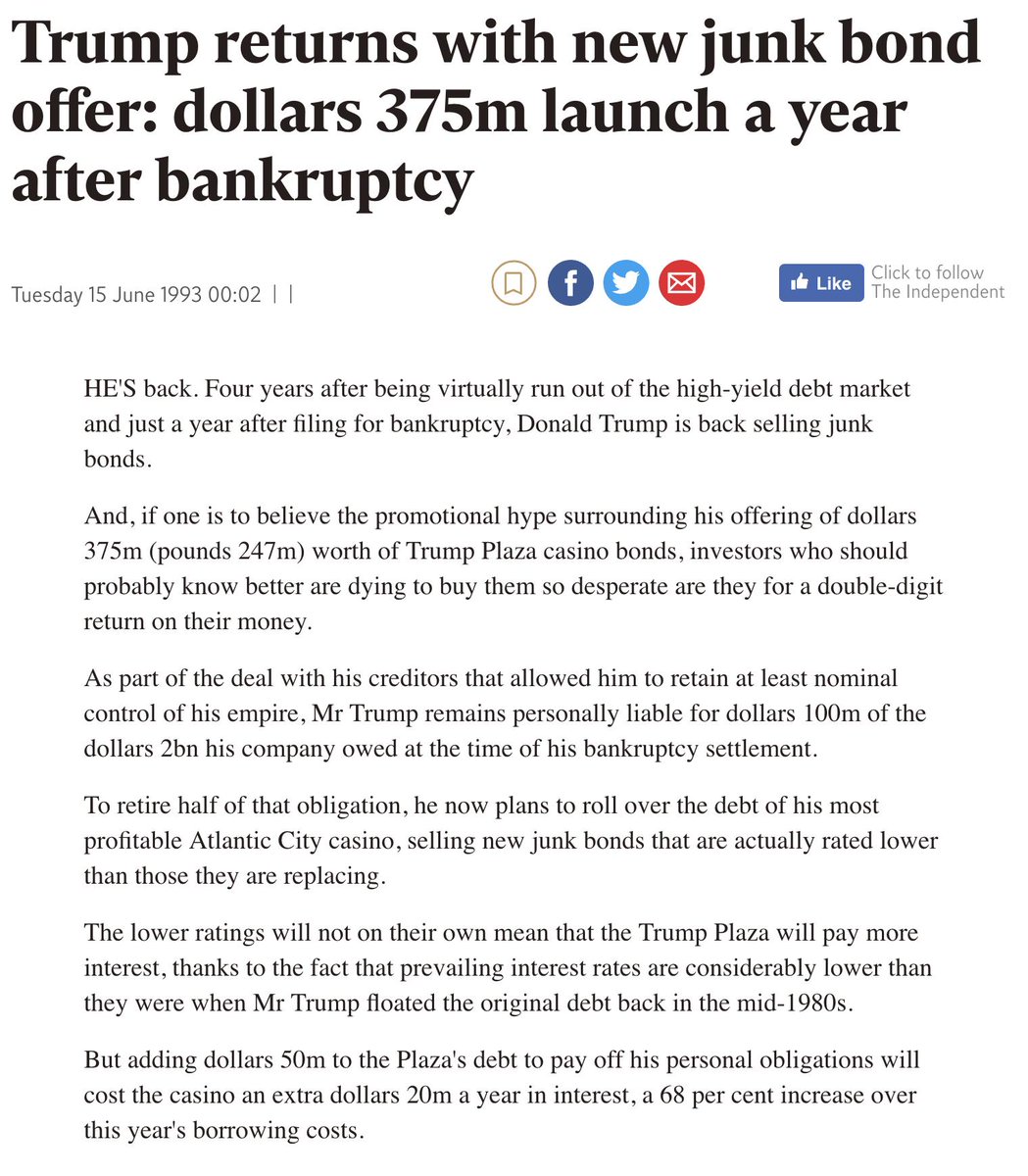 It all kind of makes me wonder - if there seem to be these cycles in high yield bonds being defaulted on en-masse, but a select group of people tend to come out ahead afterwards...
how much of these markets rising and falling are orchestrated to help some individuals wipe clean any debt they owe on...

could bankruptcy settlements be minimized by holding your own high yield bonds?
this finance stuff is something that never held much interest to me... but I think I'm starting to see some interesting patterns nonetheless.

anyone with a deeper understanding than I of this world should absolutely start digging into Trump and airlines, though. it has a smell.