#Maddow
Thread: Trump's Muslim ban caused the
#NigerAmbush
causing America's regional ally Chad to withdraw from the fight against ISIS
1/
Reports last month warned about the potential for rotating a key ally fighting Boko Haram and ISIS
mobile.nytimes.com/2017/09/26/wor…
4/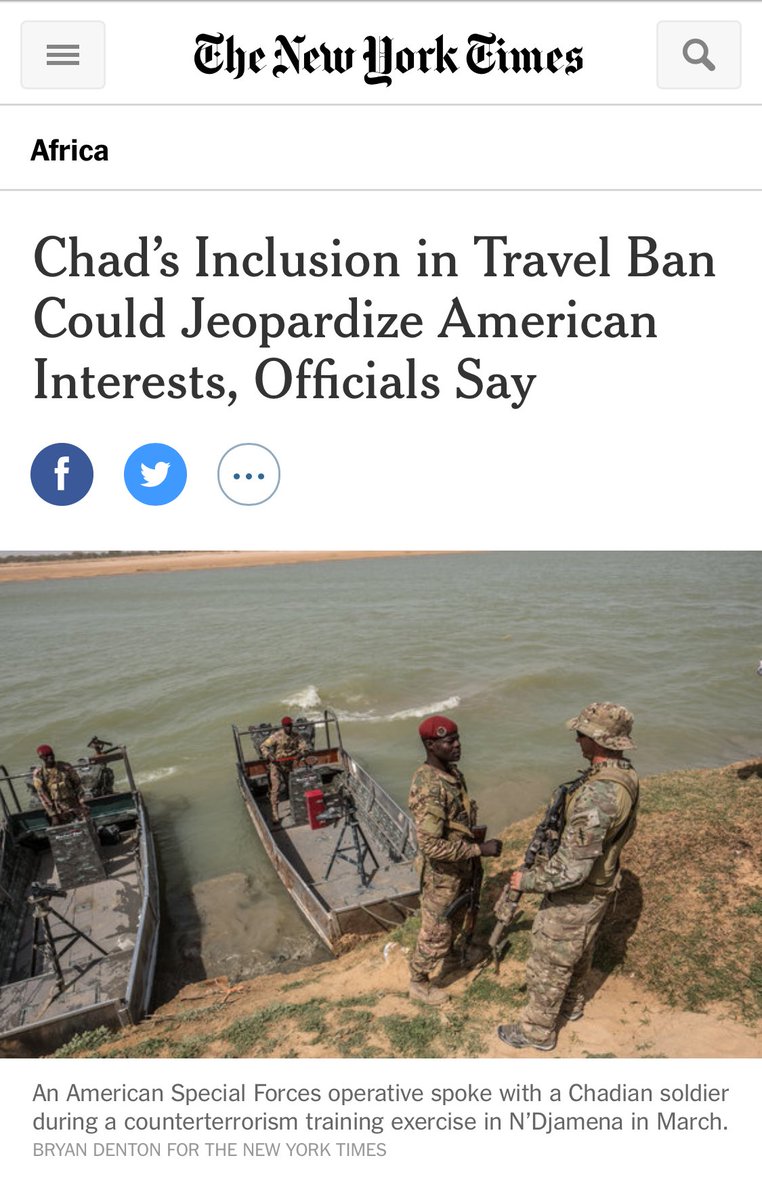 If you're following along at home, DHS got to make the call. State Department is castrated. No passports.
Chad gets put in
#MuslimBan
.
6/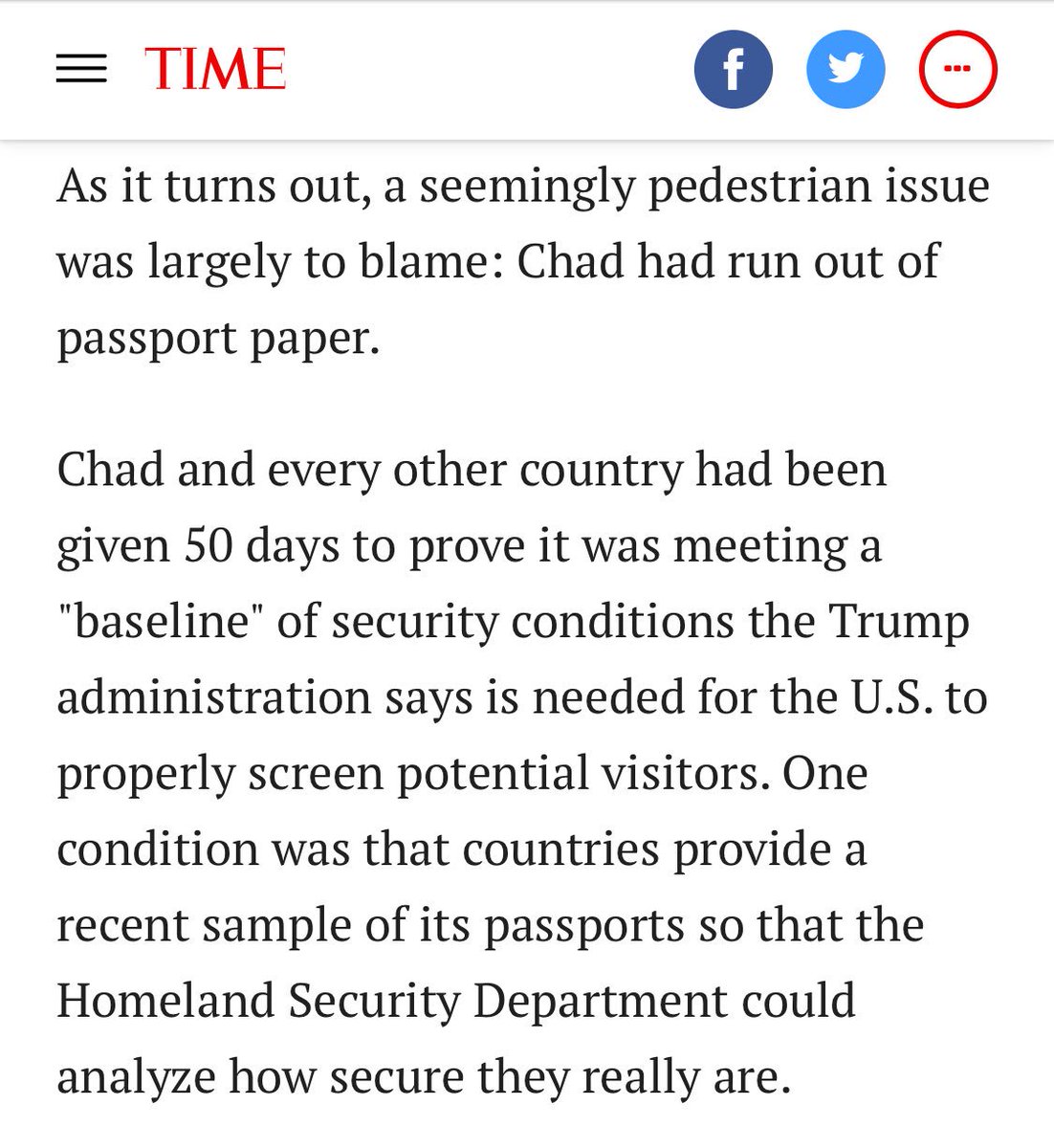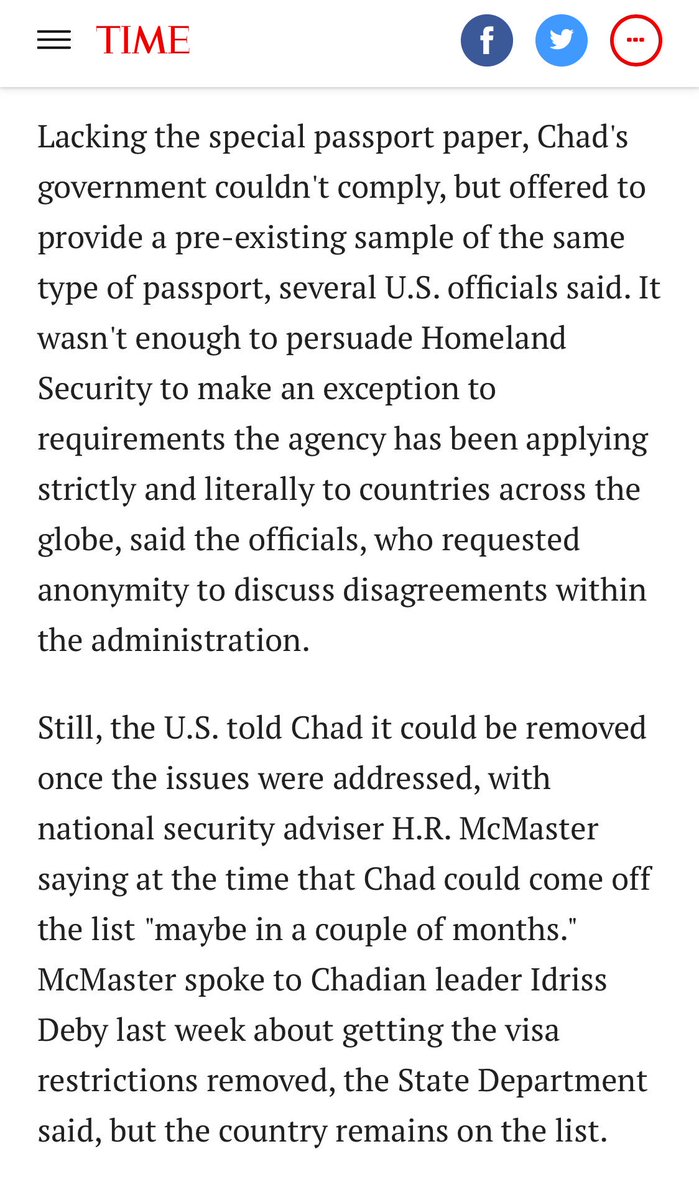 That's when Sgt. La David Johnson was separated from the group, and left behind, alive on the battlefield
8/

google.com/amp/s/www.cbsn…
The world wondered: 'Why isn't Trump talking about America's lost troops in Niger?'
White House tried, but...
9/

politico.com/story/2017/10/…
Donald Trump cannot explain this away.
His Muslim Ban killed 4 American troops.
He's attacking the family.
10/10
google.com/amp/s/amp.cnn.…