Reminder that bloggers were an integral part of Manafort's roadmap. I think he said "bloggers" for a reason.
More on Manafort's roadmap:
More on bloggers and their role with Trump:
Another blogger running support for Trump:
The Project Lakhta criminal complaint also outlines the use of and expenditures for bloggers.
justice.gov/usao-edva/pres…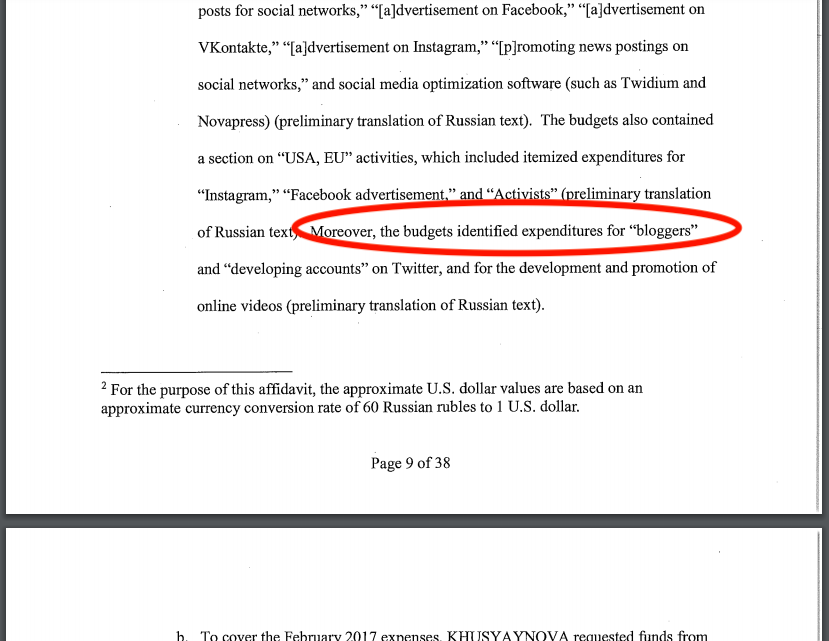 This is nested within one of the threads above, but it's important: one of these Trump bloggers says the operation's owner is in another country.