#Thread
Venezuela welcomed the UN High Commissioner for Human Rights, former Chilean President, Michelle Bachelet, on June 19 of this year. During her visit, the official met with government representatives, opposition leaders, trade unions and NGOs.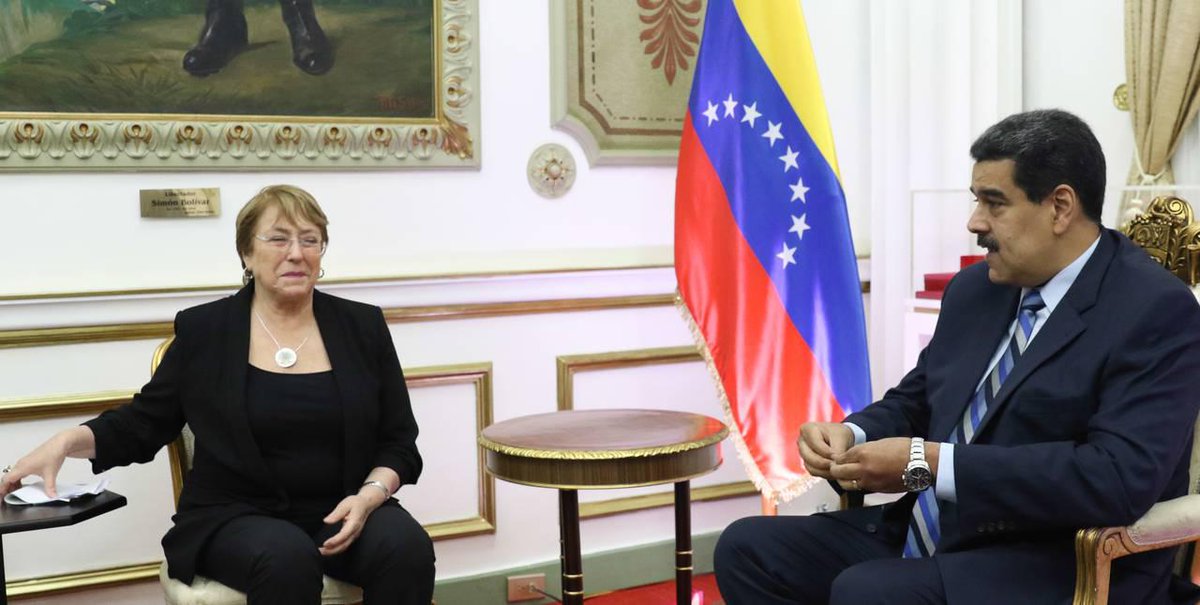 The visit of Bachelet was significant based on the expectation and pressure on social media by anti-chavez spokespersons. 13 days after her visit, the report delivered at the UN was published, where the exclusion of important social and political data predominates.
For example,
@mbachelet
excludes from the report, data such as those exposed by US researchers Mark Weisbrot and Jeffrey Sachs, on the impact of US imposed sanctions on health: 300,000 people in Venezuela are at risk due to lack of access to medicines.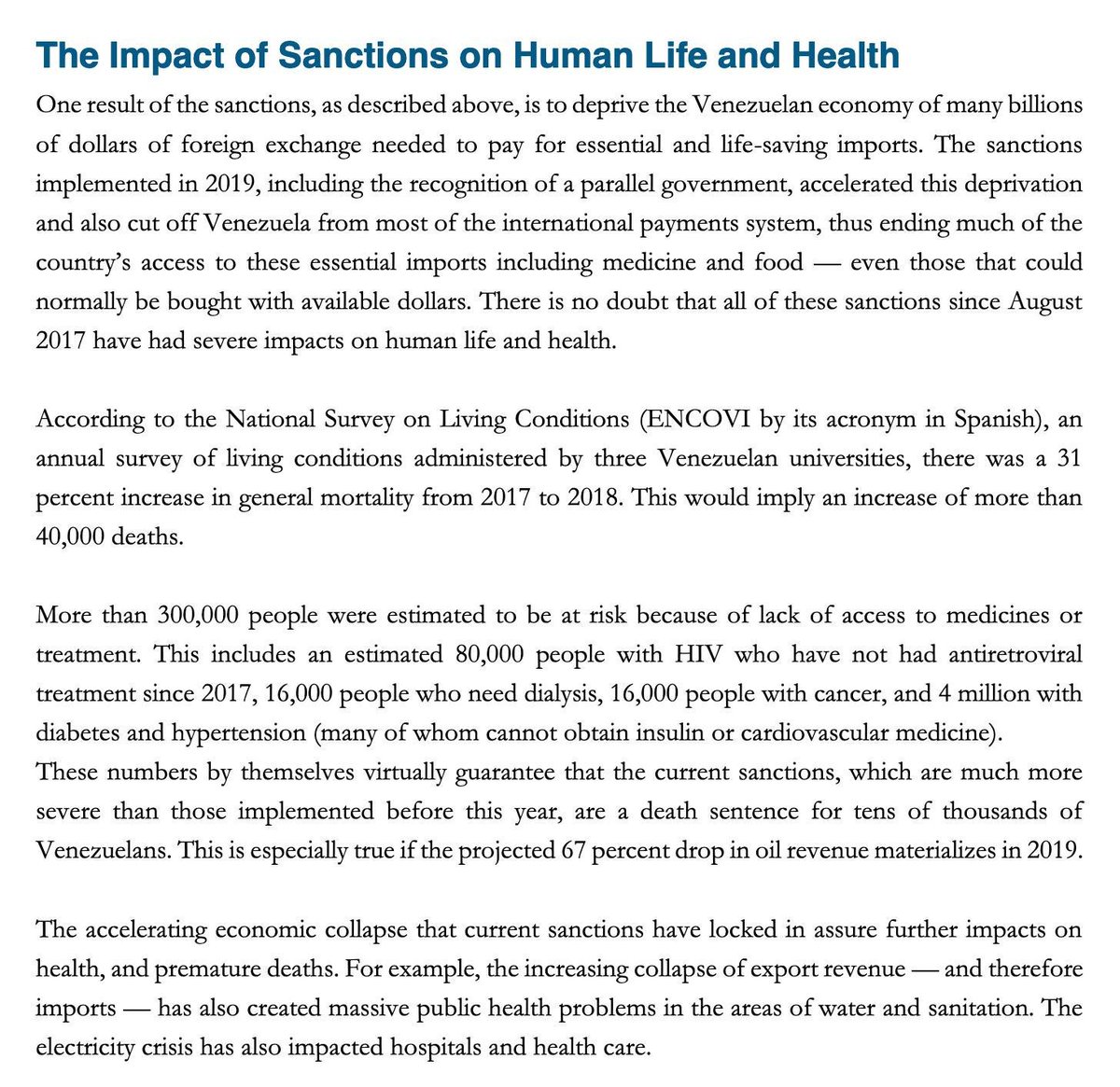 It also ignores figures from other independent UN reports, such as the Alfred De Zayas report in 2018, who had access to the same sources as Bachelet and clarified that US sanctions and unilateral measures by the EU aggravated the crisis.
misionverdad.com/mv-in-english/…
The biased conclusions of the report represent a danger for the country as it continues to promote the narrative of "humanitarian crisis" and "dictatorship" in Venezuela, which could promote more sanctions and financial aggression against all Venezuelans.