This video has been doing the rounds for a week or so and the accident report is also available as this happened in September 2018. The aircraft crashed in a lagoon 1500ft short of the runway at Chuck Airport, Papua New Guinea. This was a totally avoidable accident.
#AvGeek
During the video you hear several warnings, indeed the accident report cites that that pilots received 17 warnings during the latter part of the approach. I agree with others such as
@miami_rick
who state that any one of these would have necessitated a go around. Accident avoided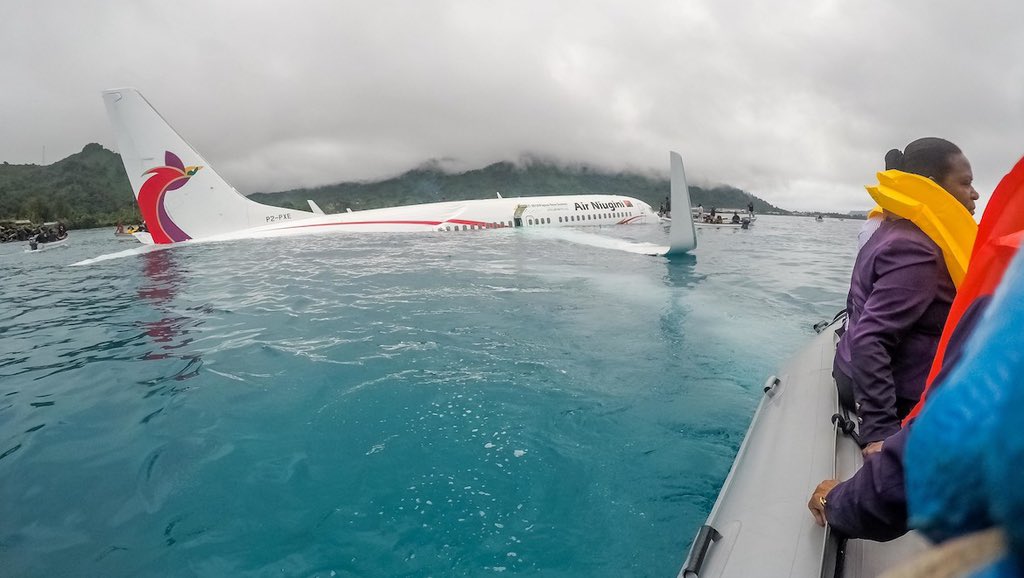 This animation with with video was released inconjunction with the official report in the interests of flight safety. Any professional aviator will cringe watching this video. For the non-pros, the warnings say something is wrong....GO AROUND.