1/This is the email Canary journalist
@wrightismight
sent a Jewish victim of antisemitism after the Panorama doc.
In the doc Stephane discussed how a threatening video, calling him a "fucking Jew", was made by a Labour member and posted online. The police were involved.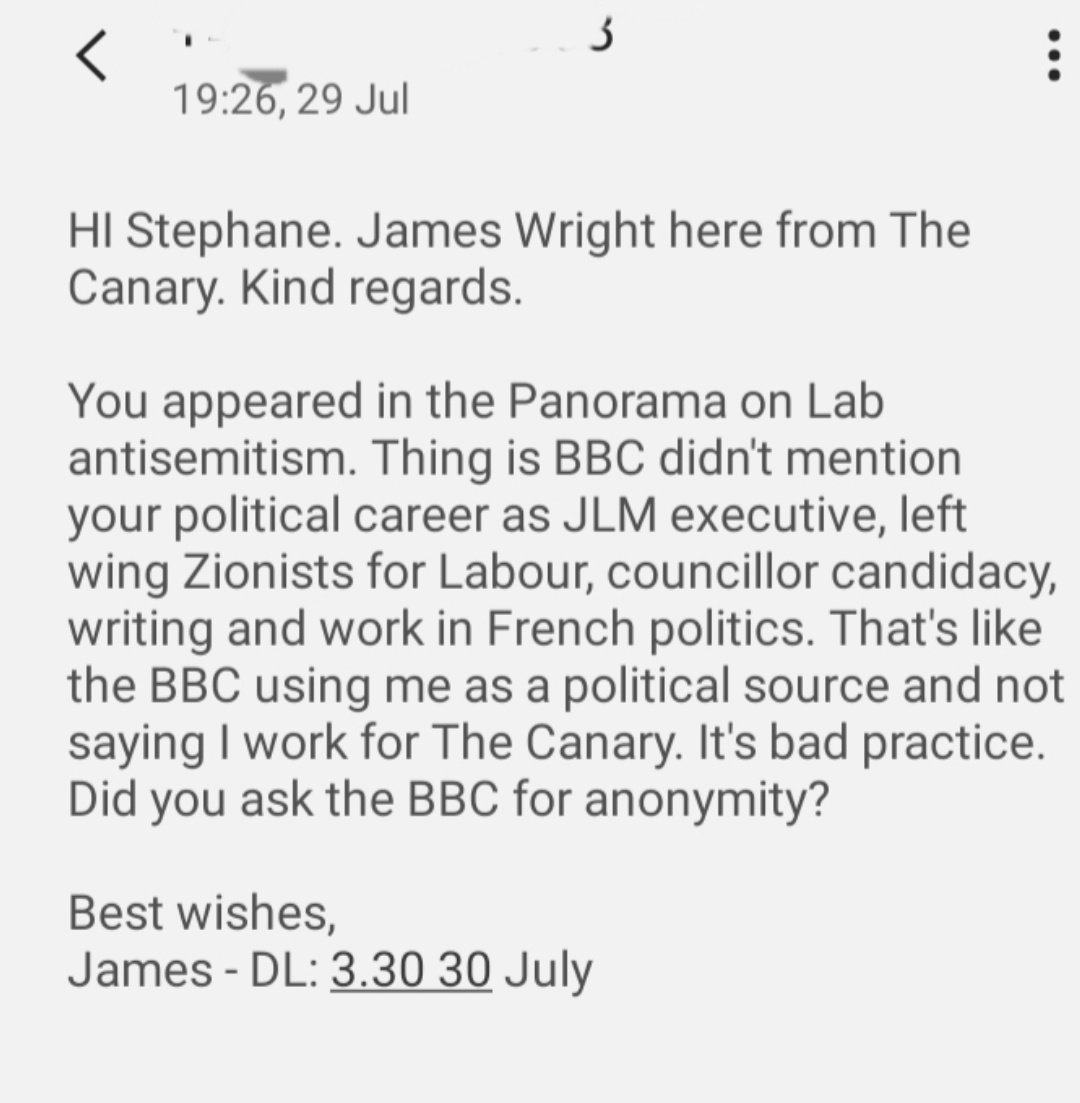 If it could be any more deplorable, that journalist was even informed that Stephane was orignally a Corbyn-supporter and member of Momentum who was pushed out by anti-Jewish racism...


So today, they have republished the same story, leaving that out, whilst continuing to assert that the BBC are hiding information about the Jewish victims.
More on the threatening video made about Stephane.
Not enough to be a Jewish victim: have your complaint ignored and have to go to the police, recieve no victim-support from the party, but to then be vilified for it by pro-Corbyn media. State of it.
buzzfeed.com/hannahalothman…
The absolute sewer that many Jewish Labour members exist in, no wonder there are so few of them left.