Great to visit Stony Pond Farm in Enosburg Falls w/
@organicvalley
. Tyler and Melanie Webb are leaders in the organic movement and proving that farmers can address the ecological challenges we face while also making a viable living.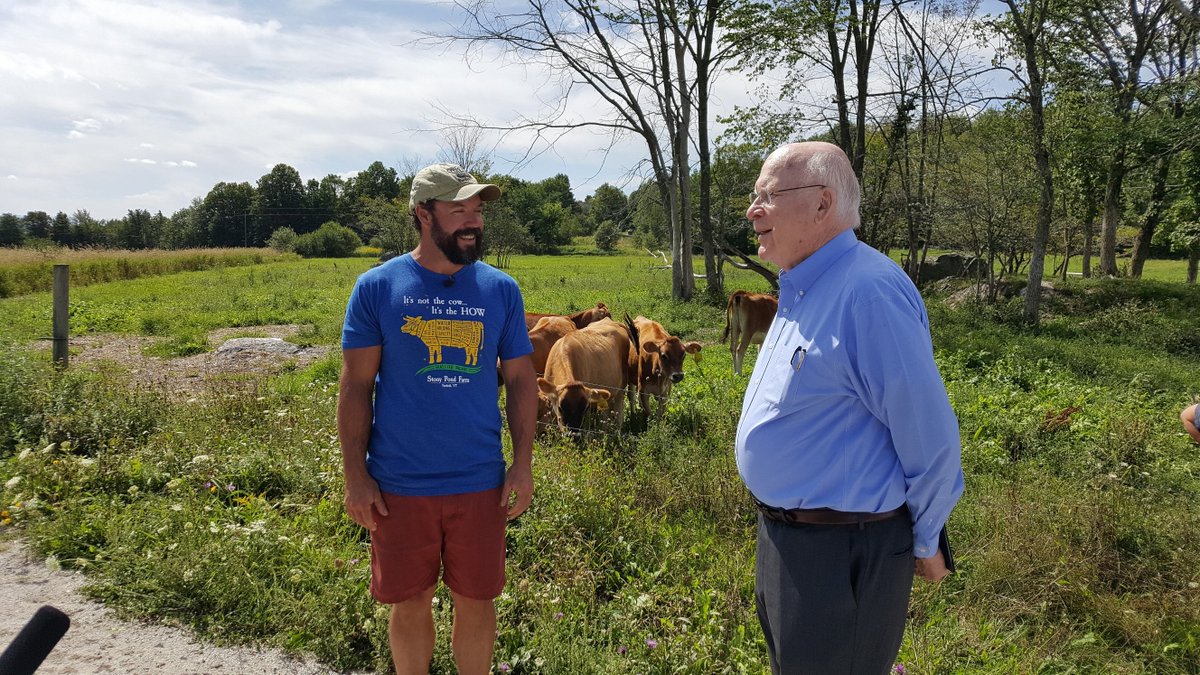 30 years ago, I wrote the nation's 1st organic farming bill. The explosive growth of the sector has been a bright spot for agriculture. Now we must protect the industry so it can continue to support the viability of
#VT
's hardworking producers like the Webbs.