I was joined today by
#VT
Health Commissioner Mark Levine to announce a $9.5M CDC grant to VT Health Dept to strengthen our state's response to opioid overdoses. This is why I fought for more funding for CDC to step up response to this public health crisis.
@healthvermont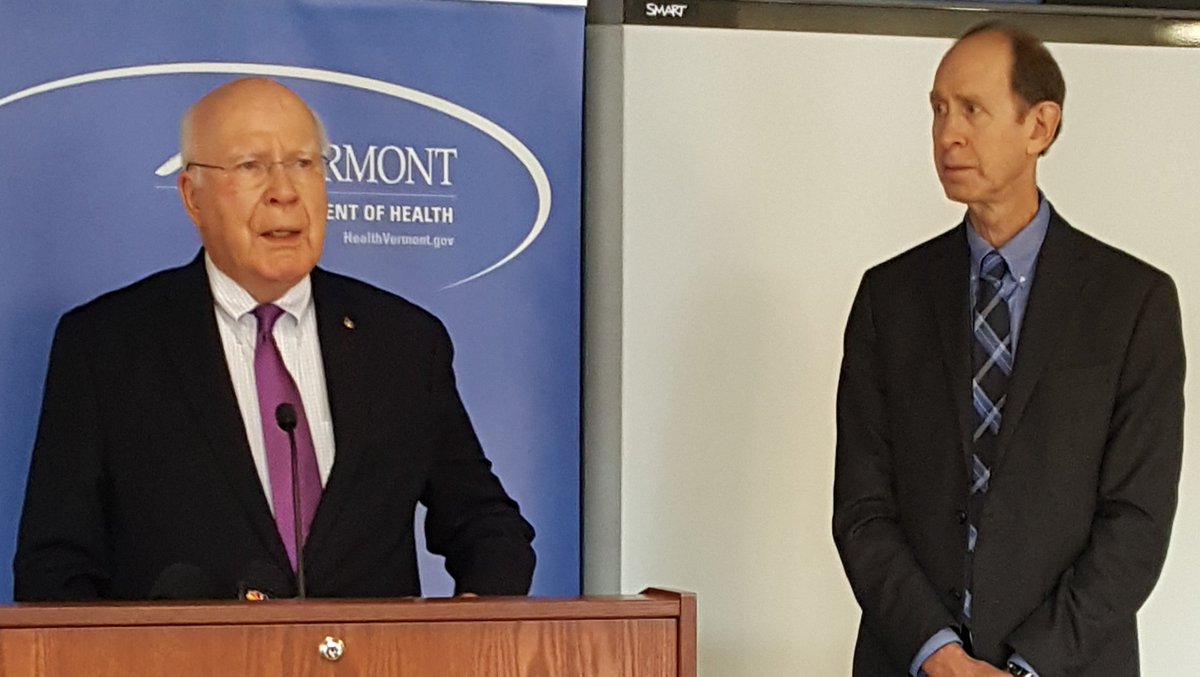 This $9.5M CDC grant
leahy.senate.gov/press/leahy-an…
will provide clients with provide stronger case management and risk reduction to help them better navigate treatment for opioid use, and to support their connection to mental health and recovery services.
@healthvermont
Bennington, Rutland, Windham and Windsor Counties will receive community action grants to prevent opioid overdoses in areas with high fatality rates. This is one of many strategies supported with the $9.5M CDC grant to the
#VT
Health Dept that I announced today.
@healthvermont