The question is not, "did climate change cause a specific extreme event?" but rather, "did climate change exacerbate or amplify it?" (short thread)
Increases in heavy rainfall are one of the most obvious effects of a warmer atmosphere. Here are the observer changes since the 1950s. Source:
science2017.globalchange.gov/chapter/7/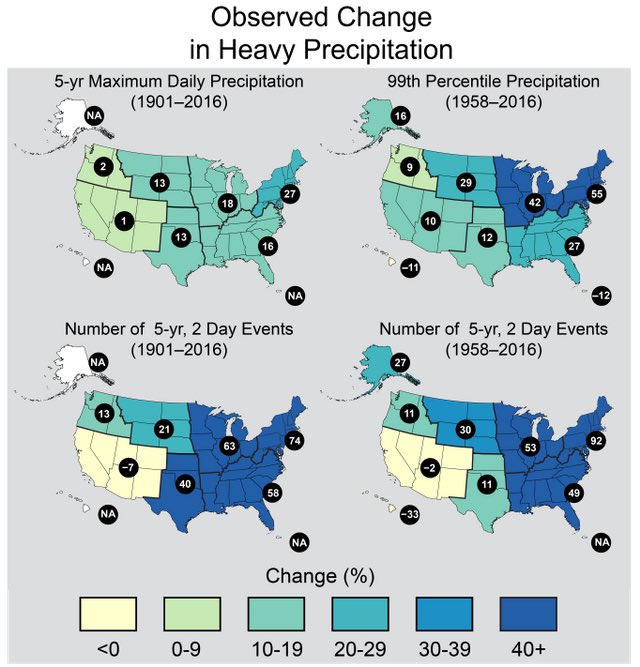 And at the global scale, these observed increases in heavy precipitation have been formally attributed to human-induced change.
nature.com/articles/natur…
The science of attribution is advancing to the point where for some events it is now possible to quantify how human-induced climate change enhanced a given event. For example, ~38% of the rainfall associated w Harvey ->
agupubs.onlinelibrary.wiley.com/doi/abs/10.100…
For more on how climate change is super-sizing many weather extremes, making some more frequent, others more intense, and others longer-lasting, see our Global Weirding episode: