"President Trump told two senior Russian officials in a 2017 Oval Office meeting that he was unconcerned about Moscow's interference in the U.S. election..."
washingtonpost.com/national-secur…
It appears the Mueller team collected the notes of the Oval Office meeting with Lavrov and Kislyak that
@shaneharris
and his team reported new details about tonight; see the first reference in fn 468. Hopefully that means it's not just locked on a WH server.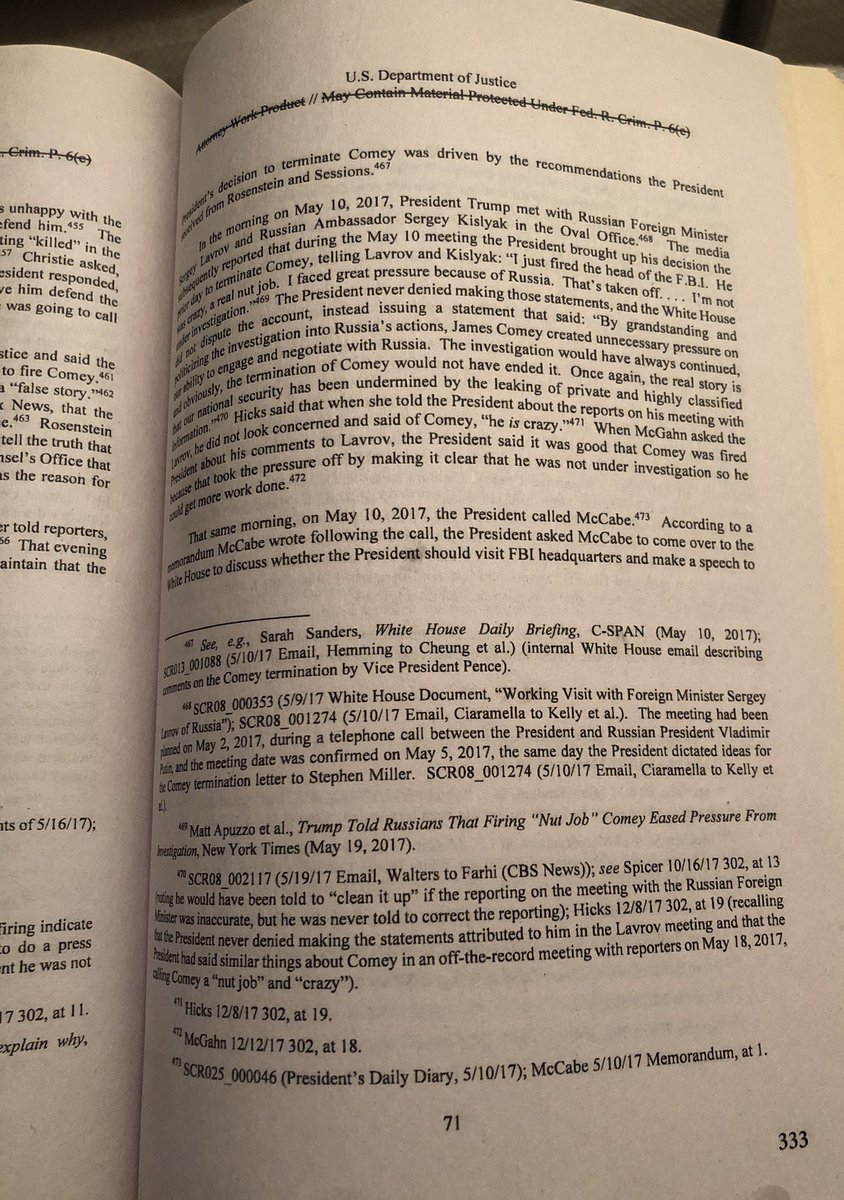 Or maybe, given the discrepancy in the date (5/9 vs 5/10), they only got some preparatory memo?
In any event, this new reporting suggests that the Mueller team did not give the public a full account of what happened in that Oval Office encounter.