1)
When
#Warren2020
& Marco Rubio Agree on
#China
A Tweet Storm, Part 1 of 14.
Houston Rockets general manager
@DMorey
lit a fire by speaking his mind: "Fight for Freedom. Stand with
#HongKong
." The Communist Party raged.
@Perth_Tolle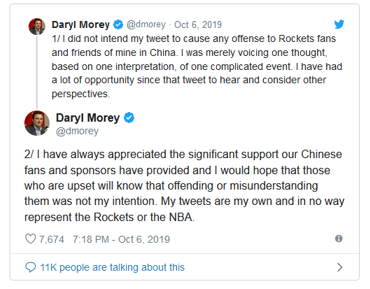 2)
The Twitter reaction-to-the-retraction was intense. Texas Senator
@tedcruz
has designs on the White House in 2024.


3)
You know who else wants to be sworn in in 2024? Florida Senator
@marcorubio
. His
@NBA
reaction is one of many hawkish-on-China tweets for him.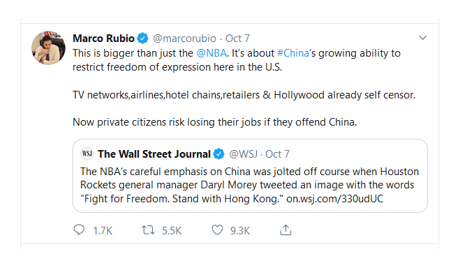 7)
Remember in May when New York Democrat
@SenSchumer
was ready to "buy the world a Coke" with Donald Trump? It was like they were close allies, so long as the topic was China.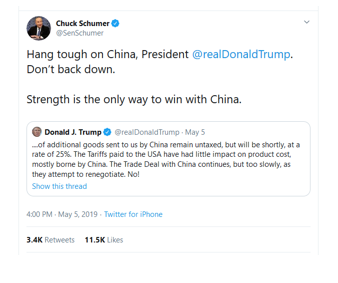 9)
Marco also wrote a letter to MSCI's CEO in June. He wants the White House in 2024, and this is his angle.
@MichellePrice36
of
@Reuters
quotes him thus:


10)
Then in August, Rubio found yet another Democratic ally -- New Hampshire
@SenatorShaheen
-- to join forces and pressure the Federal Retirement Thrift Investment Board to stop using the MSCI All Country World ex-U.S. index, saying it funds the
#ChineseCommunistParty
.
11)
Did you notice which politician I haven't mentioned yet?
@RealDonaldTrump
himself. He has been mum on Hong Kong. But he wants to be tough for trade negotiations...
13)
How?
"Among the options…(are) delisting Chinese companies from U.S. stock exchanges and limiting Americans' exposure to the Chinese market through government pension funds."
Just like Rubio and Shaheen are demanding.
14)
Historians may recall that one of the great contributors to the fall of
#SouthAfrica
's apartheid in the 1980s was when endowments and foundations pulled their capital. China is rapidly becoming this generation's South Africa.
THE END