1/n
Fresh on
#bioRxiv
: a simple and ultra-low-cost
#openhardware
approach to upgrade an out-of-the-box two-photon system to reach a 3.5(xy) x 0.6 (z) mm field of view for mesoscale 3D random access scans. /w
@FilipKJaniak
et al.
bit.ly/2BRTrJq
5/n
We demonstrate the capability of our system using a range of examples from mice, zebrafish and fruit flies. For example, here is what mesoscale imaging in mouse cortex looks like /w
@MMaravall
@BaleNeuro
7/n
Or mesoscale imaging and random access jumps in mouse brain slice capturing the whole width of the hippocampus plus the overlaying cortex /w
@KStaras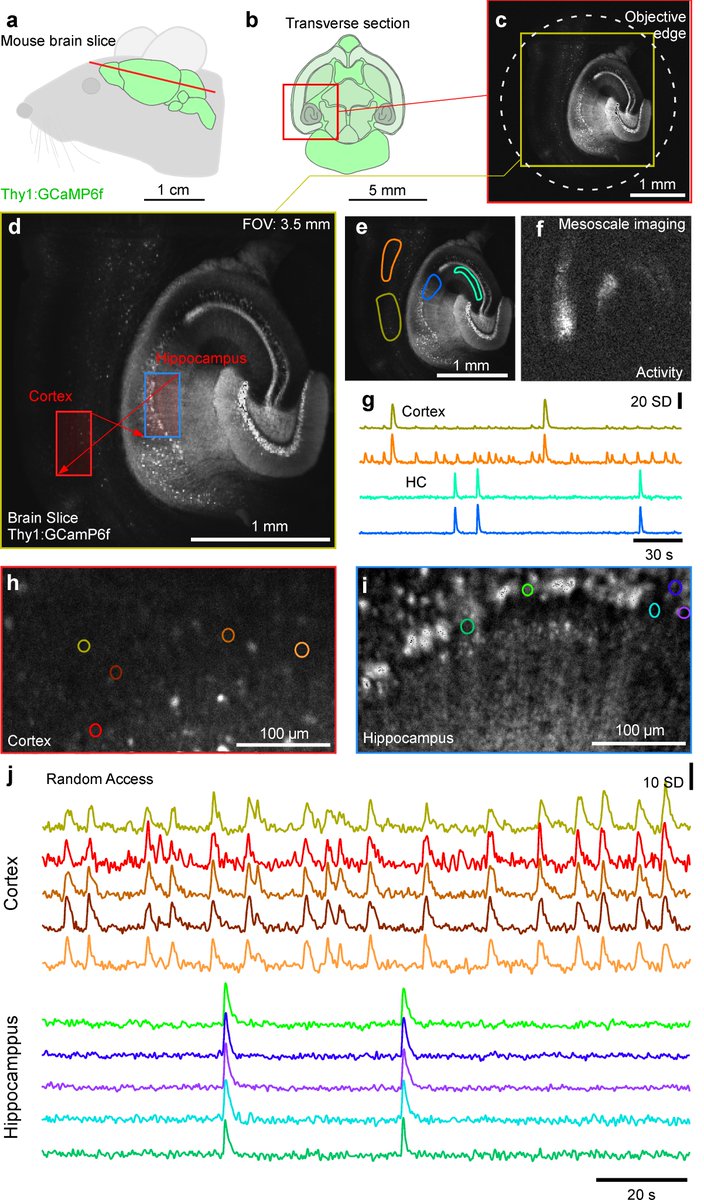 8/n
Here an example of 3D plane-bending to image a zebrafish brain. The video shows different curvatures applied. This allows key structures such as the optic tectum to be captured along their retinotopic axes.
10/n
And here an example of optogenetic circuit mapping in a larval fruit fly. Activation of CsChrimson in olfactory sensory neurons elicits specific response patterns across the brain, highlighting antennal lobe, mushroom bodies etc. /w
@neuroluci