🚨THREAD: As we see ICE further escalating its violent and abusive behavior towards immigrant communities, here are some key
#KnowYourRights
resources currently available at Make the Road NY.
1.
Workshops available at *ALL* our sites in March:
maketheroadny.org/attend-an-even…
Please RT!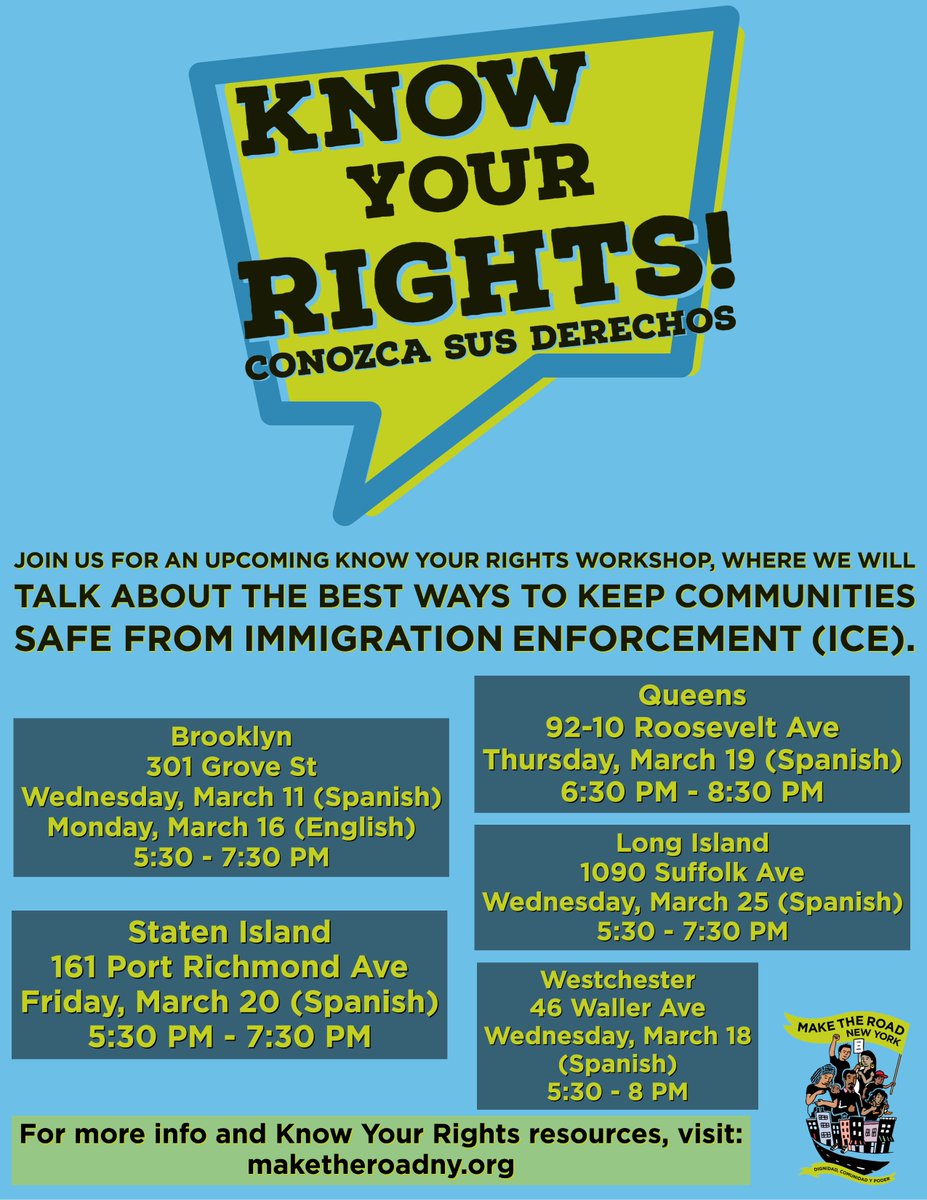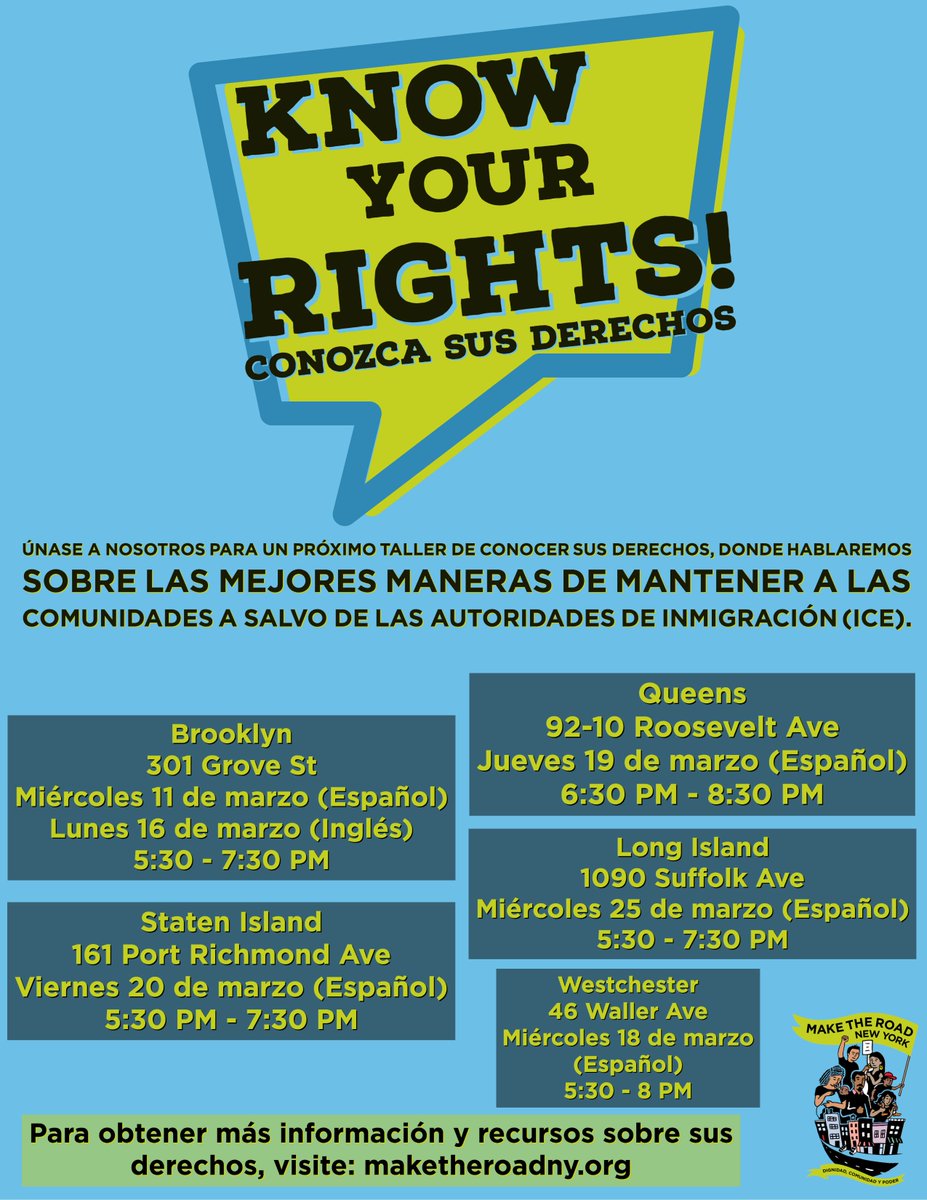 2.
Our Deportation Defense Manual w/
@ImmDefense
available in English and Spanish.
This manual provides information, resources, and a guide to creating a plan of action to protect targeted communities against ongoing anti-immigrant attacks.
Download at:
immigrantdefensemanual.org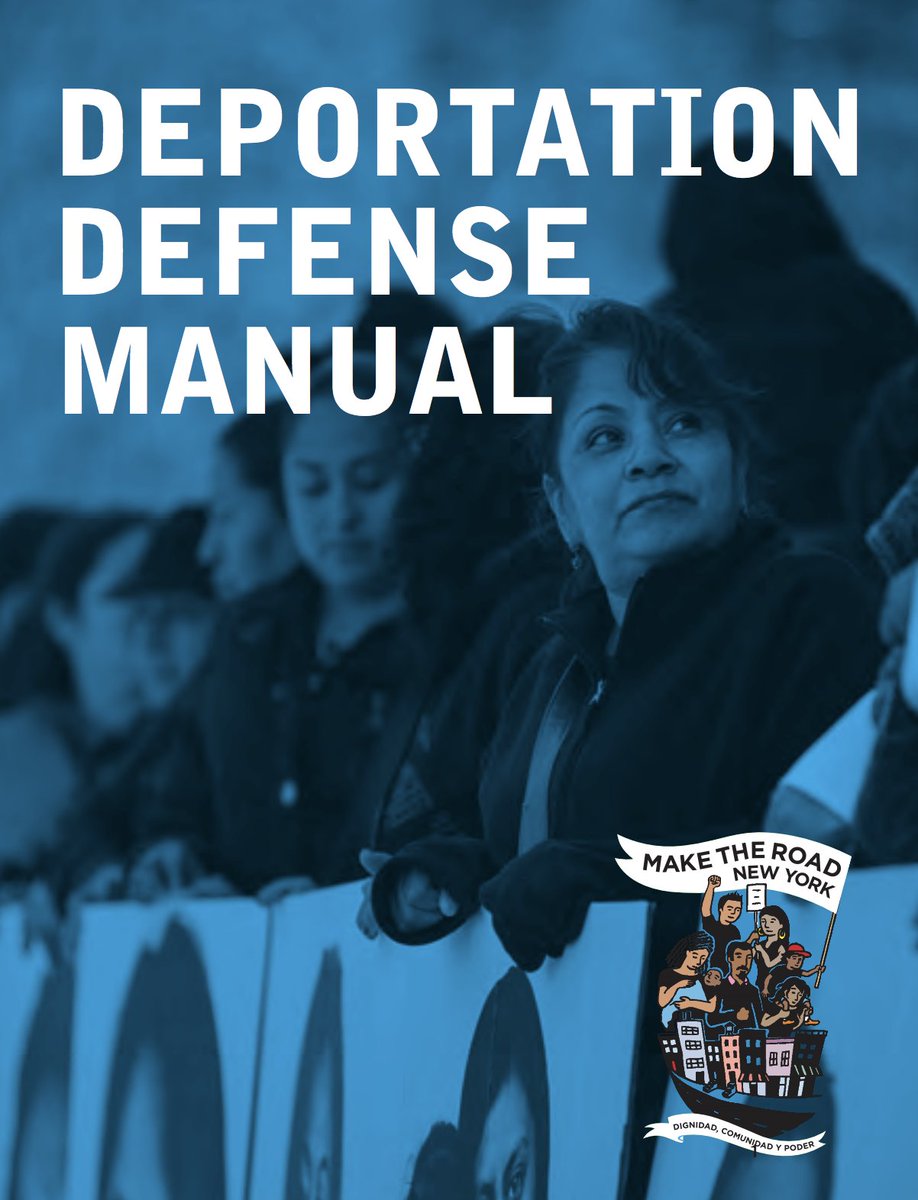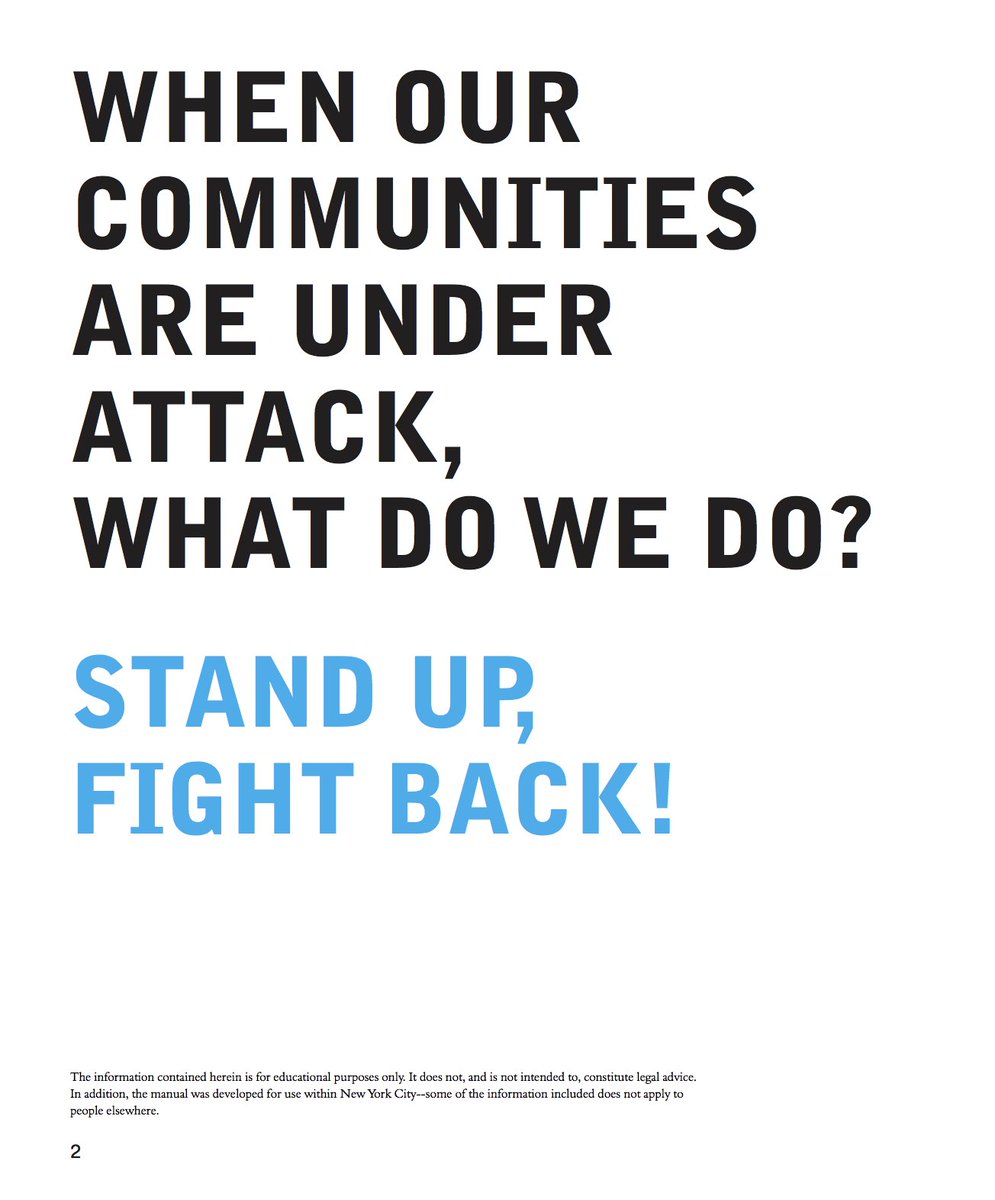 3.
Our 5-step Know Your Rights infographic!
We hope that this resource is able to help communities understand and assert their rights in the face of
#ICEraids
Available in English and Spanish on our website:
maketheroadny.org/know-your-righ…