Two twitter accounts that have never tweeted since Trump took office: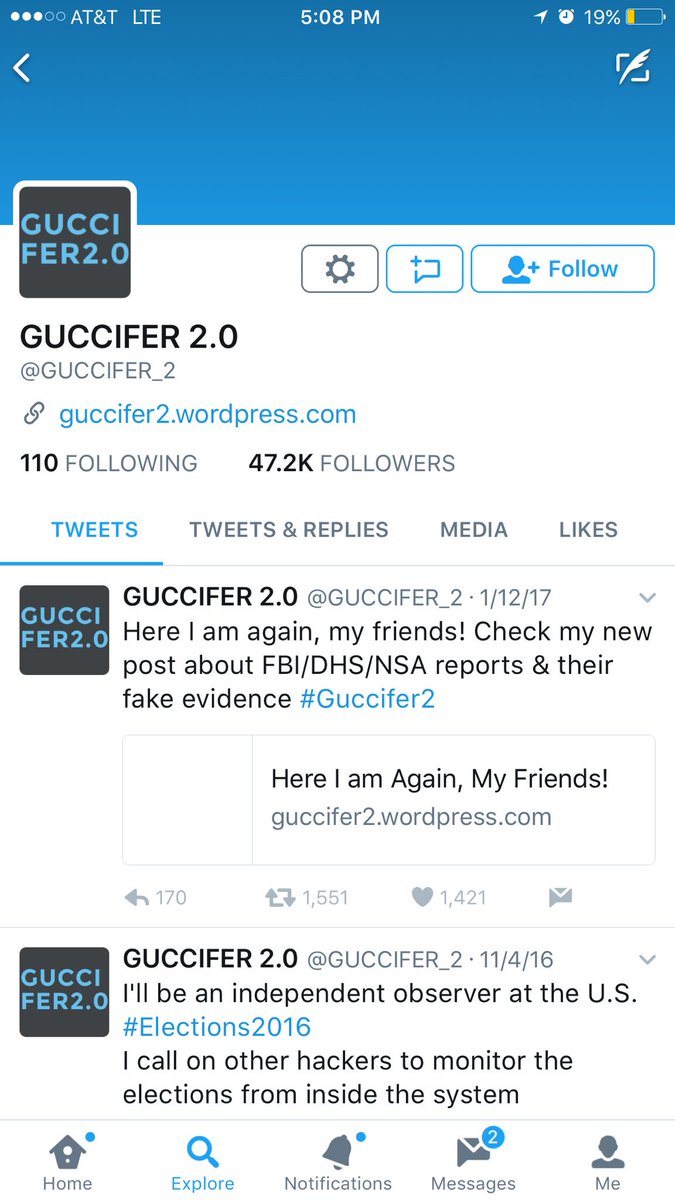 1/
Turning this into a thread to keep things in one place. One interesting note that I haven't seen anyone pay attention to or report as it relates to
@DCleaks_
4/
Here is the twitter bio:

5/
"Ivan" is a big fan of Hillary...as you can see here:

6/
Ivan has many, many interesting tweets that sow lots of doubt and confusion to confuse you as to what the real motives are such as this:

7/
Ivan likes to push Clinton & Russia money "ties"….:

8/
Ivan has interesting things to say on the topic of Wikileaks….

9/
Ivan wants to make sure you know that WL needs your support...

10/
Again, Ivan really likes Hillary.

11/
Ivan wants you to know that Russia is just a "deflect" because of Hillary

13/
I recently tweeted about another account, this one being
@Guccifer2
which was created on June 9. The day after DC Leaks joined twitter and the same day as the Trump, Jr. & Russia Meeting. The account which was used by "G2" was
@GUCCIFER_2
14/
What is interesting however, is the 7th person to immediately follow
@GUCCIFER_2
, created on June 20, was…of course…
@Guccifer2
, the account created on June 9.

15/
Plenty of more interesting finds to share soon, but in the meantime, please feel free to use this thread if you find anything interesting on this matter… such as Ivan in Russia who just happened to be the first to stumble into the DC Leaks twitter account.
19/
The files in this WL release were stolen from a company that provides confidential intelligence services to government agencies, including the US Department of Homeland Security, the US Marines, and the US Defence Intelligence Agency.
20/
In these leaks, were also stolen photos from a company Halloween costume contest, in which Texas based employees participated in.
That individual, is not Ivan, but rather, an American that had their data stolen and posted to WikiLeaks.
wikileaks.net/gifiles/attach…

24/
I'm sure, however, Ivan will continue to enjoy future information that will be posted.