No bit of gold in Somaskandar idol @ Ekambareshwarar temple,
#HRCE
faked it's report! Over 100 kg gold looted by Sculptor Muthiah and HRCE officials, FIR filed against 9 in connection with this massive loot.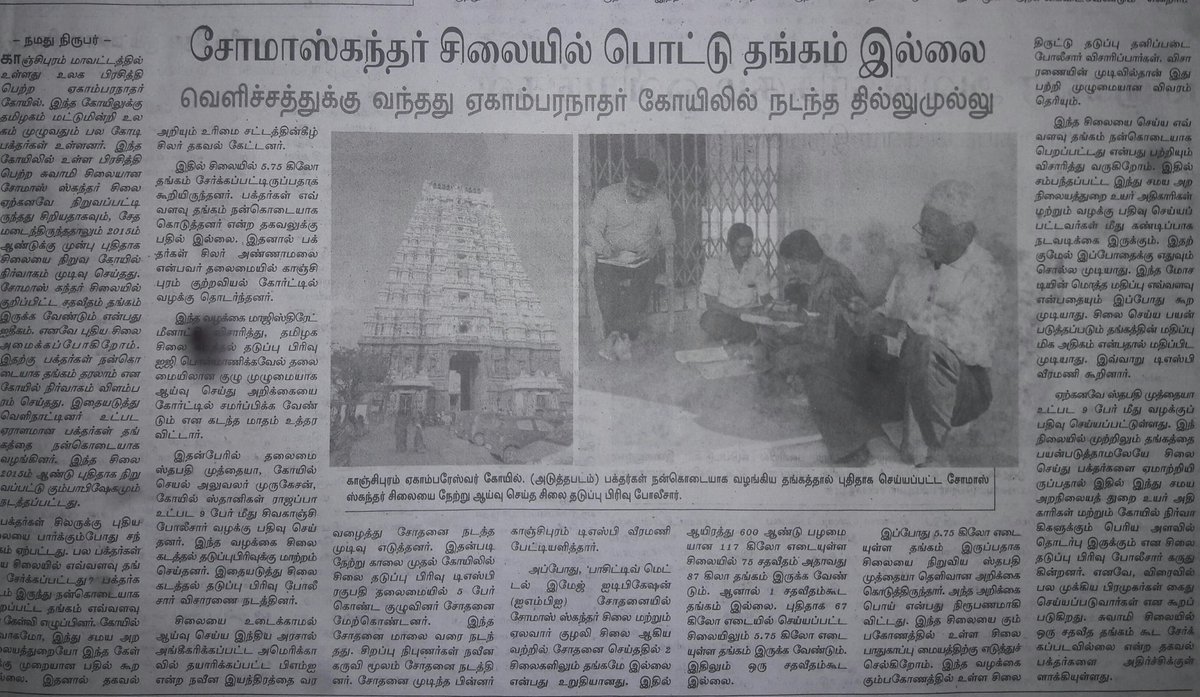 Experts survey the antiquity of Ekambareshwara idol @ Kanchipuram Ekambareshwarar temple.
Madras HC asked
#HRCE
to install CCTV surveillance in temples to ensure the safety of antiques, but HRCE officials insist locals that unless you install CCTV and other safety measures, we will move antiques to our safety vaults.
1262 antiques go missing from 409 temples under
#HRCE
's control! Kings of those days shed their blood and sweat to build Temples and established charities, Govt of these days loot temple money and usurp properties.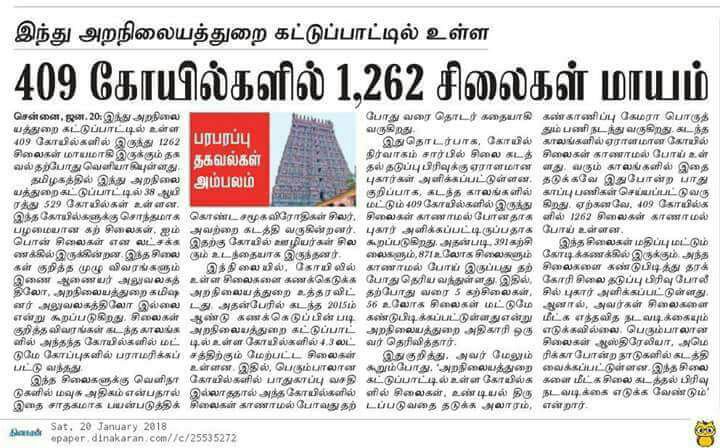 thehindu.com/news/national/…
372 Stone idols & 832 bronzes missing from
#HRCE
controlled Temples since 1992, HRCE seeks IIT-M's assistance for a better CCTV surveillance system.
TN Govt tells Madras HC that out of 1200+ missing idols since 1992 from 400+
#HRCE
controlled temples, only 56 have been recovered, and 18 of them restored in respective temples.
Sculptor Muthiah, the key accused in Kanchi Ekamranathar temple's 100 kg gold loot absconds & moves for anticipatory bail! Its been nearly 3 weeks since the FIR has been filed, and what made the police delay his arrest all these while?
#HRCE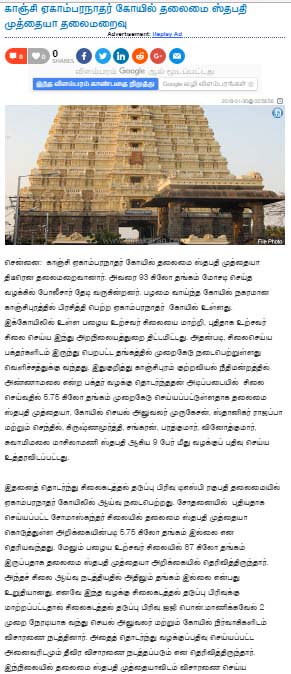 Local people and Hindu Munnani volunteers stage protest against
#HRCE
's decision to move idols from temple to their vault, @ Puthur, Tiruchirappalli.
Madras HC asks Sculptor Muthiah to appear before Idol wing IG Ponmanickkavel for interrogations, for ten days!
#Ekamreswarar
#HRCE
Massive fire accident (?) @ Madurai Meenakshi Amman Temple, as many as 40 shops gutted, cause not known yet, Devotees blame
#HRCE
's security negligence, concerned about "collection".
Horrible scenes from Madurai Meenakshi Amman temple showcase the utter irresponsible behaviour and security negligence by
#HRCE
, milking money from temples is their only motto.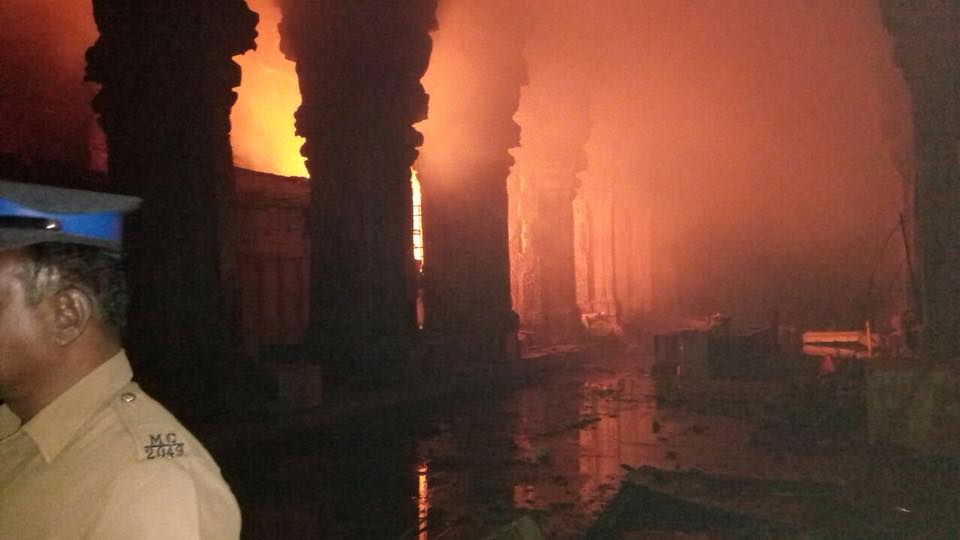 #HRCE
officials to replace the originals @ Pandhanallur Pasupatheeshwarar temple.
In a new development, Idol wing seizes look alike duplicate brozes that are made by arrested
Earlier Madras HC's order to install CCTV surveillance in temples with antiques was floated by