Right twitterverse, work your magic! My fiancée lost her engagement ring which was my mum's ring. Understandably we're both gutted. It could have gone missing at Heathrow, on a BA flight to Singapore or in Singapore itself. Long shot I know but hopefully miracles can happen 🙏🏽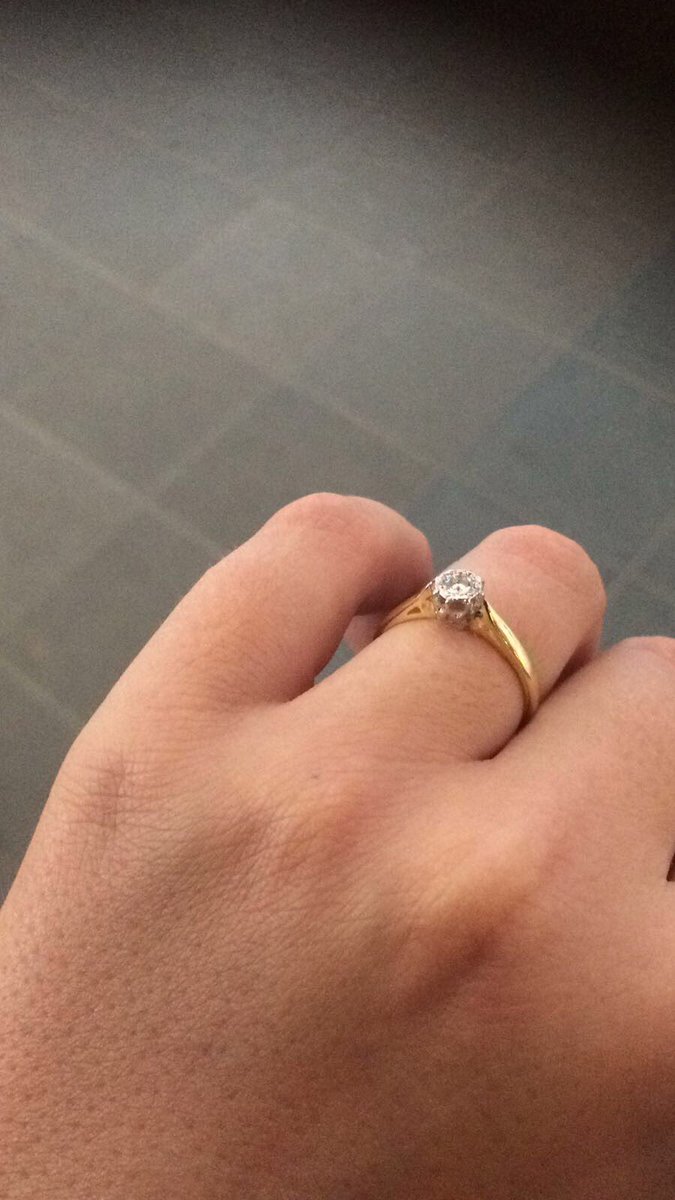 One lead has been exhausted but another potentially promising one has emerged... Fingers crossed and stay tuned folks!
#FindÁinesRing
Unfortunately that didn't pan out either but the search goes on! Thanks for your supportive messages, it really means a lot! I've gone for a two-pronged attack with Facebook as well so let's see if that helps!
#FindÁinesRing
I know a lot of people are following this story intently so here's an update. As yet we haven't been able to recover the ring despite your best efforts of which we are truly grateful! We have a message on the BA crew facebook page and a few other irons in the fire so we haven't
given up hope yet. We have reached out to the taxi and bus company in Singapore among others and we wait to see what, if anything, that brings. Finally, thanks for the AMAZING support, it's been different gravy! So much help and many encouraging stories! You all rock! Keep it up!
You're keeping us motivated not to give up so thank you from the bottom of our hearts.
Day five in the search has brought no joy as yet. A couple more avenues have been closed which is a shame. Not giving up just yet but sadly it seems like we're not going to get lucky at this point. Still hoping for a new year miracle 💍🤞🏽🙏🏽
#FindÁinesRing