(THREAD) Trump committed Obstruction as to Bannon and Lewandowski, as he did the following WITHOUT invoking privilege: "Whoever knowingly corruptly persuades another person with intent to cause any person to withhold testimony from an official proceeding [violates 18 USC 1512]."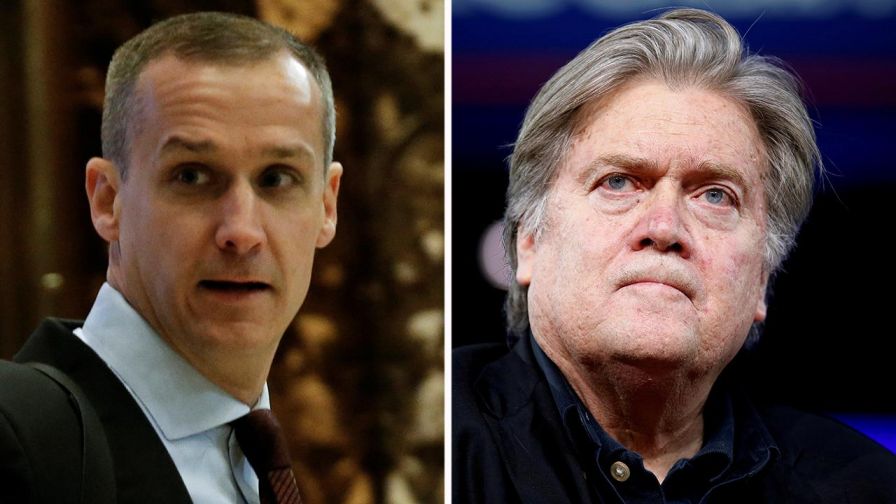 1/
Ever since Sessions refused to answer questions because Trump *theoretically* could invoke an executive privilege at some point in the future, I've been saying that it doesn't work that way and that Congress *needed to hold Sessions in Contempt* to nip such conduct in the bud.
2/
Recently I wrote a long thread on executive privilege, noting—among much else—that only the president can invoke it, the coverage of such privilege is very limited, and once invoked the White House must negotiate with Congress or Mueller how to proceed.
3/
Per usual, Trump has IGNORED legal procedure on the theory that the GOP will never hold him accountable for doing so. This is now a trend: America falsely believes Trump's actions aren't criminal SOLELY because the GOP chooses—for political reasons—not to hold him accountable.
4/
The result of this is that when a lawyer like myself says, "Hey, that's a crime," people disbelieve it—and ridicule the messenger—on the following assumption: that if it *were* a crime, someone would've done something about it. But that's not how it works in the Age of Trump.
5/
Everyone sensed there was a problem with Bannon's attorney contacting the White House in the midst of Bannon's testimony, and doing so repeatedly. But few were saying *why* it was a problem: because the White House was influencing testimony *without* invoking any privilege.
6/
Because the media did nothing to educate the public—and Congress did nothing to penalize Sessions—when he raised a privilege that wasn't his a) in a circumstance in which it didn't apply, b) in the context of the White House not having raised any such privilege—we end up here.
7/
So let's be clear: Trump must INVOKE PRIVILEGE FORMALLY for him to have the power to influence Bannon's or Lewandowski's Congressional testimony at an "official proceeding," whether or not they're appearing voluntarily and under oath. If he DOESN'T, it becomes a criminal act.
8/
Had Trump let the White House Counsel's Office handle Bannon's attorney and—next—Lewandowski, he would've been fine. Why? Because the Office would've only raised privilege in the way the law recognizes, would've done so formally, and would've contacted Congress and/or Mueller.
9/
But Donald Trump wanted what even House Republicans have called a "historically" broad use of executive privilege, so he had to deal directly with Bannon and Lewandowski himself—ordering them to withhold testimony WITHOUT raising executive privilege as the law requires him to.
10/
Understand that Trump did this himself BECAUSE he wanted to block *far more testimony* than *any* reasonable assertion of executive privilege would *ever* have allowed him to do. Yesterday, in the tweet below, I summarized what he was trying to block:
11/
We now know that those unlawful orders regarding the withholding of testimony *not* covered by executive privilege went directly from Trump to Bannon.
12/
And as I was pointing out earlier today, Lewandowski then showed up before the same Committee and a) wouldn't say if he'd discussed his testimony with Trump b) demanded the same "historic" application of privilege that Trump had a day earlier given to Bannon via his attorney.
13/
We know Lewandowski wasn't in touch with the White House Counsel's Office, and we know he's been in touch with Trump generally, and we know Trump issued orders to Bannon on testifying, and we know Lewandowski wouldn't tell Congress if Trump had given *him* any instructions.
14/
Any reasonable prosecutor would infer from this that Trump likely did the same thing with Lewandowski that he did with Bannon (as how else would Lewandowski have the gumption or knowledge to demand the same "historic" use of executive privilege as Bannon did a day earlier).
15/
So Trump violating the law (Obstruction) as to Bannon is a certainty, and Mueller has probable cause to believe Trump did the same with Lewandowski. But once again, the question is whether the media, Congress, and others will normalize "non-assertion assertions" of privilege.
CONCLUSION/ The reason there's a process to raising privilege is to ensure Congress and courts get all the info they're entitled to—and the reason going *outside* this process is a crime is because people will otherwise do EXACTLY what Trump did to improperly influence testimony.
PENALTY/ Each violation of the federal statute Trump just violated twice—Obstruction—carries up to 20 years in prison and (also) is an impeachable offense. So the media, Congress and attorneys must decide if they're going to normalize *this* criminal behavior along with the rest.
PROCESS/ Knowing (well in advance) Bannon and Lewandowski would be testifying before Congress, the White House was *obligated* to notify Congress, in writing, of the *narrow subject areas* in which they were *formally* asserting privilege. What Trump did was altogether different.
ASSERTION/ Originally, THE DAILY BEAST erroneously reported that Trump had asserted executive privilege, so many people thought protocol had been followed. We now know that there was *no* formal assertion and Trump personally issued blanket orders to Bannon to withhold testimony.
PS/ Trump's ploy is infuriatingly transparent: by never invoking privilege, he a) can say he's cooperating with all probes, b) gets to unlawfully block aides from testifying on both an "a la carte" (per question) basis *and* with "historically" broad orders to withhold testimony.
PS2/ Don't be confused by the White House being in touch with Bannon during his testimony: assertions of executive privilege must be disclosed in writing, pre-hearing, with topics *narrowly* drawn, so it can be negotiated and/or litigated. It cannot be done informally and ad hoc.