BREAKING: Today is a dark day for the Internet. Congress just passed the Internet censorship bill SESTA/FOSTA.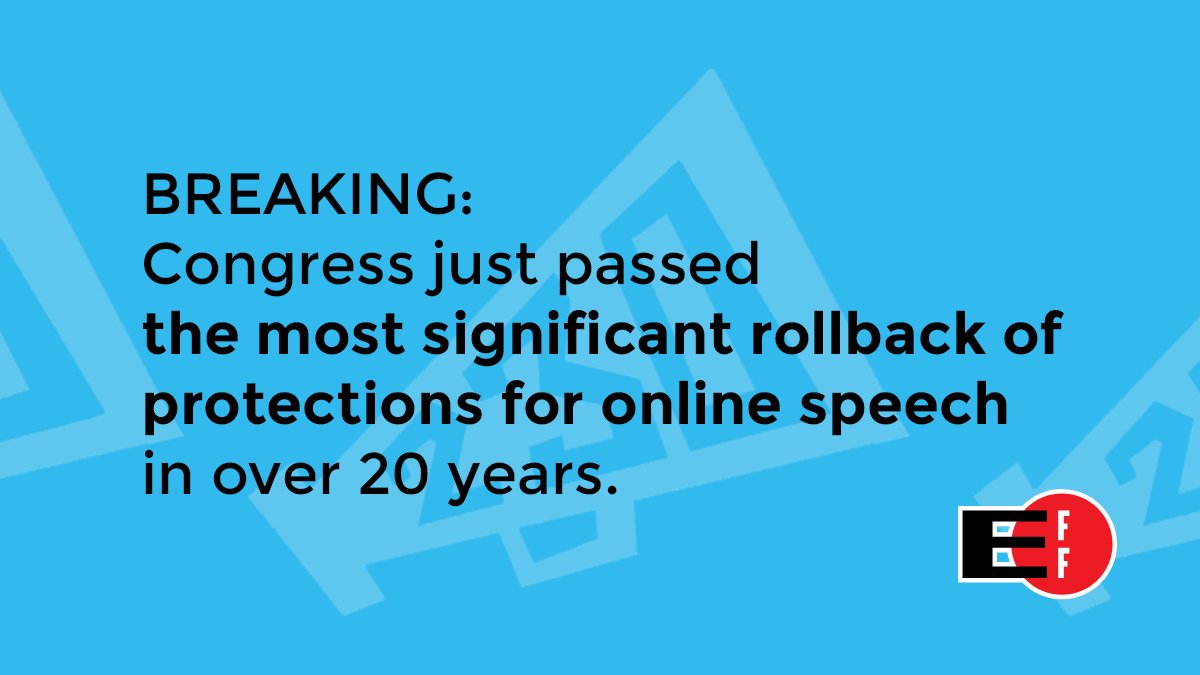 SESTA/FOSTA will silence online speech by forcing Internet platforms to censor their users.
eff.org/deeplinks/2017…
As lobbyists and members of Congress applaud themselves for enacting a law ostensibly tackling the problem of trafficking, let's be clear: Congress just made trafficking victims less safe, not more.
eff.org/deeplinks/2017…
Thousands of you have called your members of Congress urging them to oppose this attack on online communities. EFF, the
@ACLU
, the
@CenDemTech
, and other experts pleaded with Congress to recognize the dangers that the bill presented.
eff.org/deeplinks/2018…
Senator
@RonWyden
, one of the original authors of Section 230, stood up early against SESTA, saying he was "deeply troubled that this bill's approach will make it harder to catch dangerous criminals..."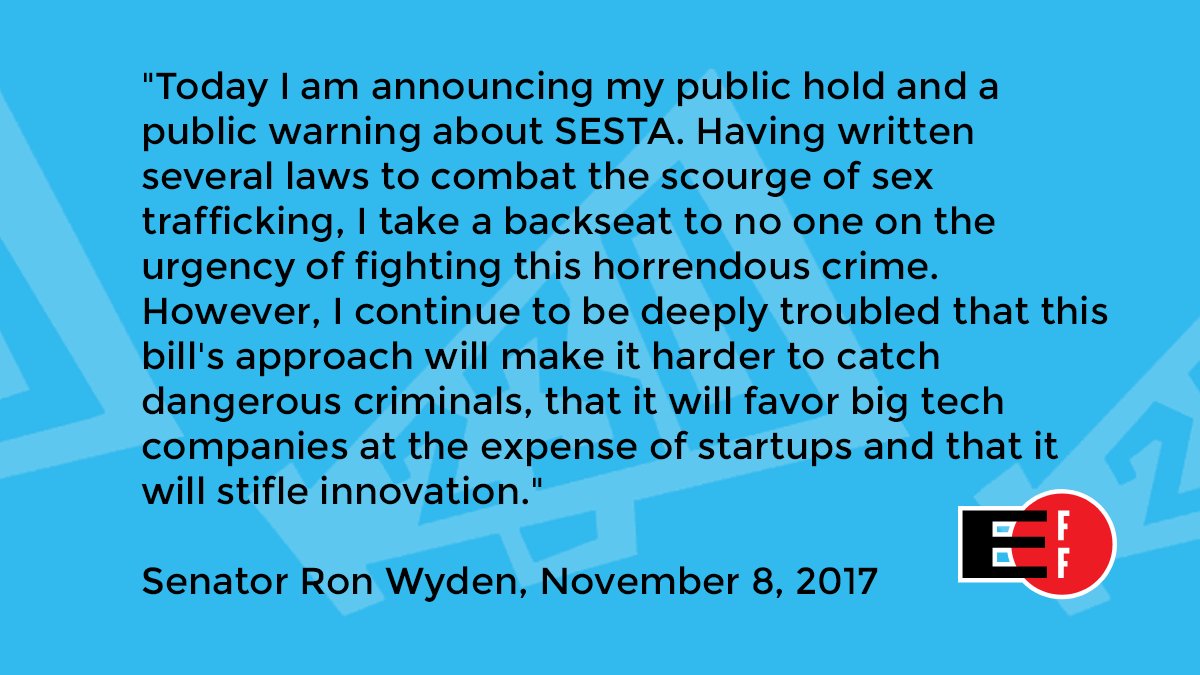 Even
@TheJusticeDept
urged Congress not to go forward with the bill that was passed today. The DOJ believes the expansion of federal criminal law in SESTA/FOSTA is simply unnecessary, and could possibly undermine criminal investigations.
techdirt.com/articles/20180…
When platforms choose to err on the side of censorship, marginalized voices are censored disproportionately. SESTA/FOSTA will make the Internet a less inclusive place, something that hurts all of us.
We will continue to fight back against proposals that undermine our right to speak and gather online. We hope you'll stand with us.
eff.org/deeplinks/2018…